Celebrate the 25th Anniversary of Young Rider magazine with 25 best horse movies, including some classics and some modern favorites.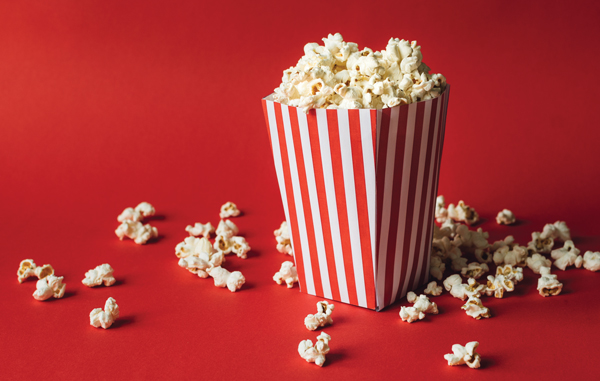 1. A Sunday Horse (2016)
This kicks off our list of 25 best horse movies. After a near-fatal accident, a determined rider named Debi from the wrong side of the tracks defies all odds to pursue her dreams of winning a jumping championship on a horse that experts thought was nothing special.
2. Albion: The Enchanted Stallion (2016)
A 12-year-old girl is transported by a black Friesian stallion to the mystical world of Albion, where she discovers that she alone is the key to saving an entire race of people.
3. Apple of my Eye (2017)
A tragic accident causes a young equestrian to lose her sight and her ability to connect with anyone or anything, until a Miniature Horse
named Apple is trained to be her companion and surrogate eyes.
4. Black Beauty (1994)
The movie version of Anna Sewell's beloved book chron- icles Black Beauty's life told through his own voice as he goes from a carefree life to many owners and hardships.
5. Cowgirls 'n Angels (2012)
A girl joins rodeo trick riders and embarks on a tour with them in the hope that she will find her long-lost father along the way.
6. Dreamer: Inspired by a True Story (2005)
A trainer and his daughter (played by Dakota Fanning) rescue a horse with a broken leg. After rehabilitating the mare, Dreamer, she just might have another chance to return to racing after all.
7. Emma's Chance (2016)
A young woman forms a bond with an abused show horse while completing her community service at a horse rescue ranch.
8. Flicka (2006)
Young Katy claims a wild horse as her own in an effort to prove to her father that she's capable of one day running the family ranch.
9. Harry & Snowman (2015)
The true story of Dutch immigrant Harry DeLeyer and the plow horse he rescued who became his champion partner in show jumping.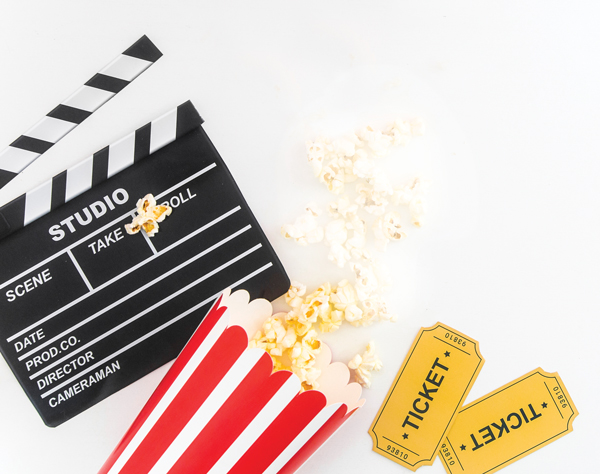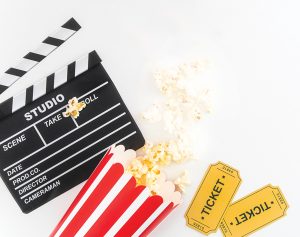 10. Hidalgo (2004)
A down-and-out cowboy (played by Viggo Mortensen) and his horse travel to compete in a deadly horse race across the Arabian desert in 1890.
11. International Velvet (1978)
Velvet's orphaned niece follows her dream of riding for the Olympic eventing team on her hose, Arizona Pie.
12. Miracle of the White Stallions (1963)
In 1945, the fate of Vienna's famous Lipizzaner stallions hangs in the balance during World War II. American General Patton could save them, but he first asks to see them perform.
13. Moondance Alexander (2007)
A teenager named Moondance Alexander discovers a pinto pony named Checkers who she's convinced is a champion jumper in disguise. Determined to help him reach his full potential, she talks the horse's owner into training her and Checkers.
14. National Velvet (1944)
A jaded former jockey helps a teenage girl named Velvet (played by Elizabeth Taylor) prepare a wild but gifted horse for England's Grand National Steeplechase. There's just one catch: she has to pretend she's a boy to ride in the race.
15. Seabiscuit (2003)
The true story of an unlikely racing underdog and his jockey Red Pollard, who team up to give hope to Americans suffering through the Great Depression.
16. Secretariat (2010)
The nation falls in love with housewife Penny Chenery and her 1973 Triple Crown-winning champion, Secretariat, in this true story. Chenery achieves amazing success in a male-dominated industry with the fastest and most beloved racehorse of all time.
17. Spirit: Stallion of the Cimarron (2002)
A Mustang stallion is captured as humans attempt to break his spirit. Throughout his struggles for freedom, he refuses to let go of hope that he'll one day be reunited with his herd.
18. Sylvester (1985)
Charlie is a 16-year-old orphan struggling to raise her two younger brothers when she meets a rogue horse named Sylvester and trains him to become an eventing champion.
19. The Black Stallion (1979)
Young Alec Ramsey and a wild black Arabian stallion are the only survivors of a shipwreck. Alec must keep himself and the stallion alive as he gains the horse's trust on a deserted island. After they are rescued, Alec learns that The Black might just be fast enough to beat champion racehorses.
20. The Greening of Whitney Brown (2012)
A spoiled teen is upset when her family loses all their money and has to move from the city to a new life in the country, but new possibilities open up when she befriends a Gypsy Vanner horse.
21. The Horse Dancer (2017)
When Samantha is removed from the Olympic gymnastics team due to her attitude, she's sent to the Black River Horse Camp for the summer. While there, she learns the value of friendship as she discovers a penchant for the equestrian sport of vaulting.
22. The Man from Snowy River (1982)
If you've seen this one, you remember the ride down a steep cliff! New cowboy Jim is treated poorly by the more experienced hands, but wins the heart of the rancher's daughter when he helps her break a high-strung colt and later saves her life.
23. The Silver Brumby (1993)
A mother tells her daughter a fable about the prince of the Brumbies (wild horses of Australia), who must find its place among its kind. One man (played by Russel Crowe) makes it his mission to capture and tame it.
24. Virginia's Run (2008)
When a fisherman's wife dies in a horseback riding accident, the devastated widower tells his daughters they can no longer ride. The younger of the two, Virginia, can't shake her passion for horses, and cares for a young foal named Stormy behind her father's back. When he tries to sell Stormy, the girl enlists a friendly horse trainer to try to change her dad's mind.
25. Wild Hearts Can't be Broken (1991)
And the final in our list of 25 best horse movies is based on a true story—1920s teenager Sonora Webster runs away from her foster home to join a carnival, where she gets a job as a stunt rider who leaps with her horse off a 40-foot drop into a tank of water. After losing her sight in an accident, she must learn how to jump blind.
This article on the 25 best horse movies originally appeared in the November/December 2019 issue of Young Rider magazine. Click here to subscribe!