While we all know Miniature Horses are adorably cute, sometimes we focus so much on riding that we miss all the other great things that these tiny horses have going for them. There's lots of fun to be had with Minis, so let's take a closer peek!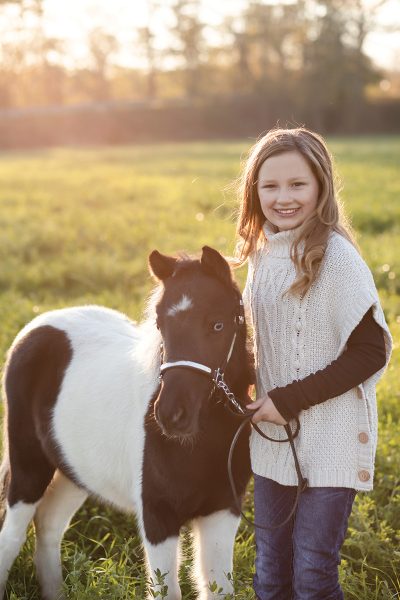 Perfection in Miniature
Unlike ponies, Miniature Horses are supposed to be exactly as their name indicates: miniature horses. Minis should exhibit the same proportions as larger horses, and balance and athleticism are prized attributes for Minis.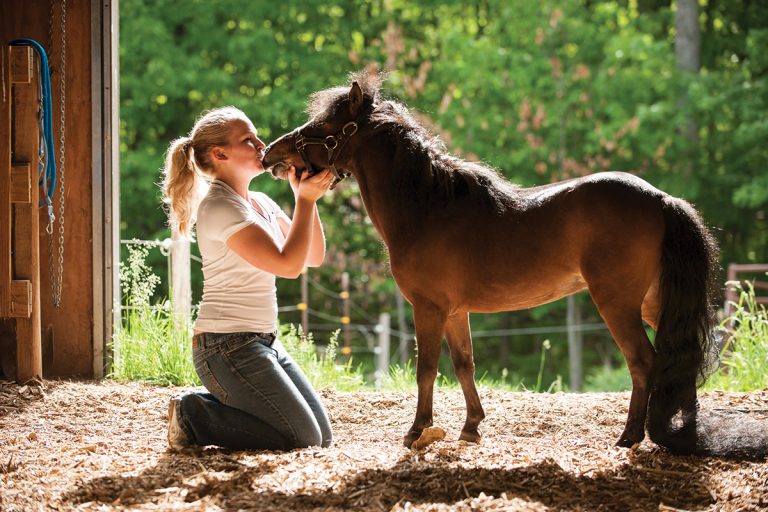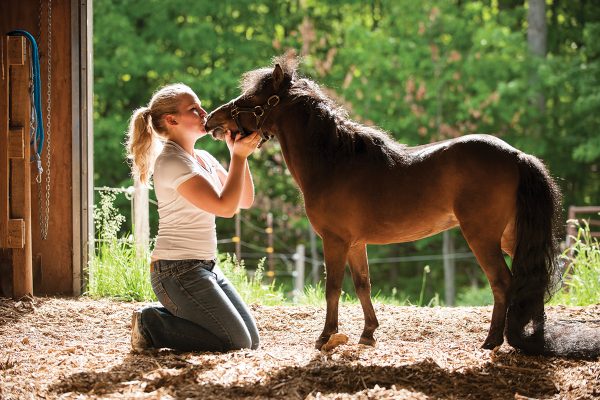 The American Miniature Horse Association (AMHA) points out that Minis are extremely versatile and can do pretty much everything larger horses can do, despite their small size. In addition to their big personalities, Minis are known for their kindness, intelligence, and trainability. Their gentle dispositions, smart temperaments, and accessible size are some of the reasons Minis excel as therapy horses.
Fun and Shows
Some people might think that the Mini's small size is a detriment because it's too small to ride, but in many ways, the Mini's small size is a benefit. Let's face it: Larger horses can sometimes be intimidating, especially when they decide to be resistant or silly. Anyone looking for a great way to boost their confidence around horses can find a great match (and a lifelong friend) in a Mini.
And even without riding, there's a lot you can do with a Mini! A Mini is a willing and capable companion. You can enter a halter class to dazzle judges with your Mini's breed type and conformation, or you can show off your own skills and ability in showmanship classes.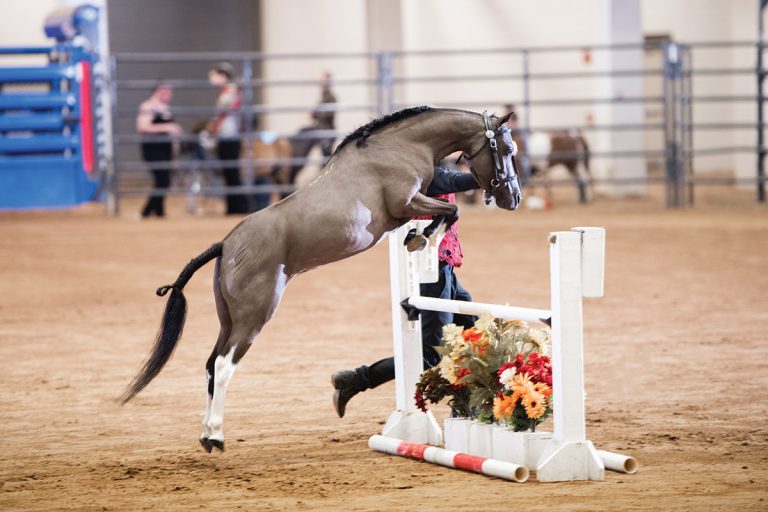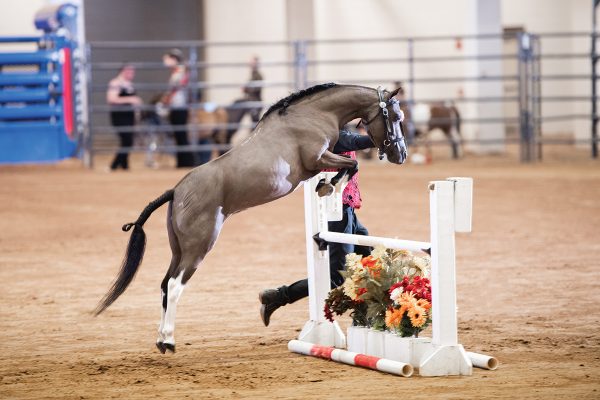 Prefer to take the passenger seat? You can show your Mini in a range of driving classes, including roadster, pleasure, obstacle driving, and even a "just for fun" driving class of barrel racing. You can even try reinsmanship classes. And don't forget classes like liberty, jumper (in-hand), and costume.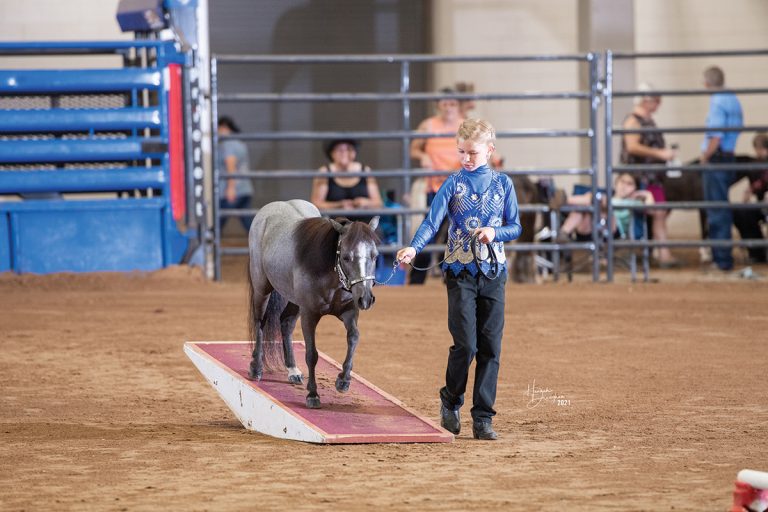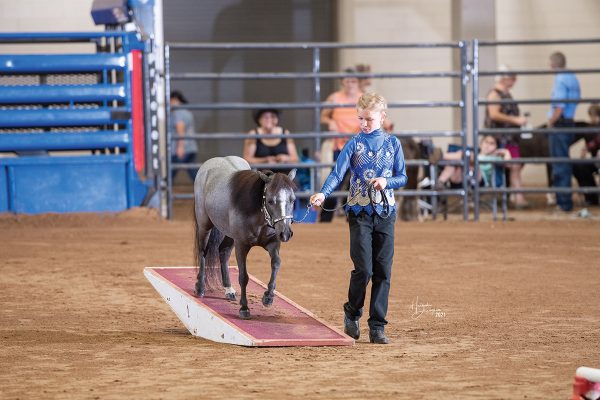 Youth Programs
The AMHA youth division (AMHyA) is open to all AMHA members aged 18 and under. Competitors can participate in shows from the local level on up to regional and world shows. In addition to offering a full slate of classes for Minis, the AMHA World Championship Show (held annually in Ft. Worth, Texas) also offers photo, art, and essay contests for youth exhibitors, as well as awards for sportsmanship and leadership.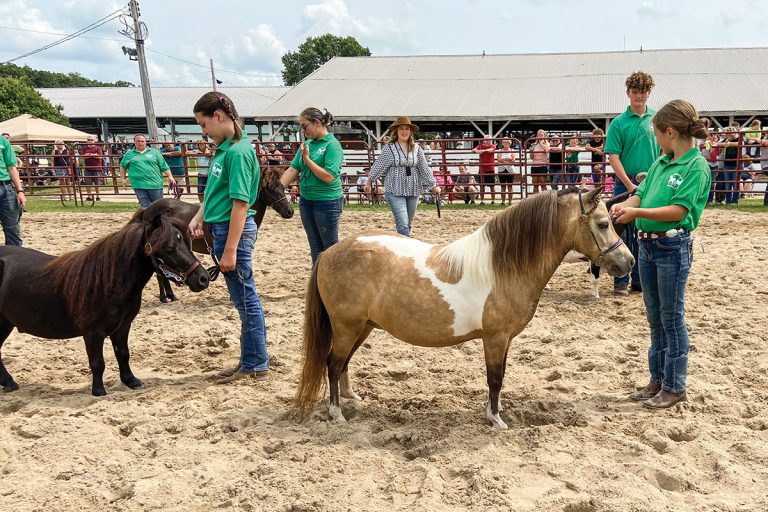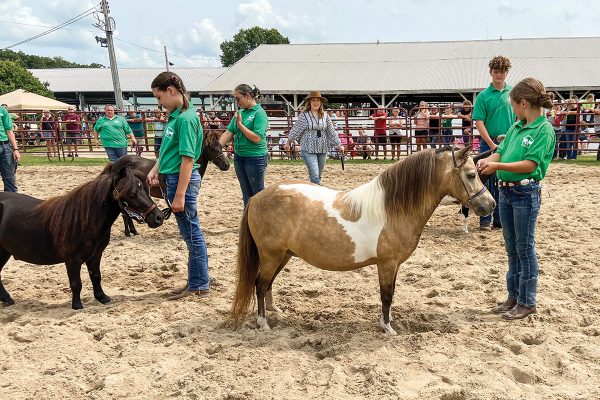 And speaking of leadership, the AMHyA Executive Committee is made up of youth members who work to promote leadership and citizenship skills, fundraising, event planning, and outreach.
The AMHA also offers the Mini Hours program, in which AMHA members (youth or adult) can log hours spent with their Minis in a wide range of activities, including training, grooming, showing, trail drives, parades, therapy and more. Certificates, stickers, and awards are provided at intervals (100, 250, 500, and 1,000 hours—and beyond!).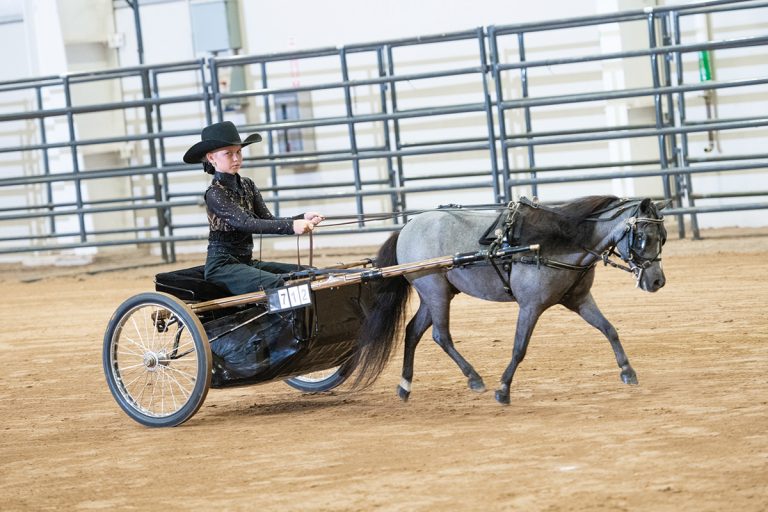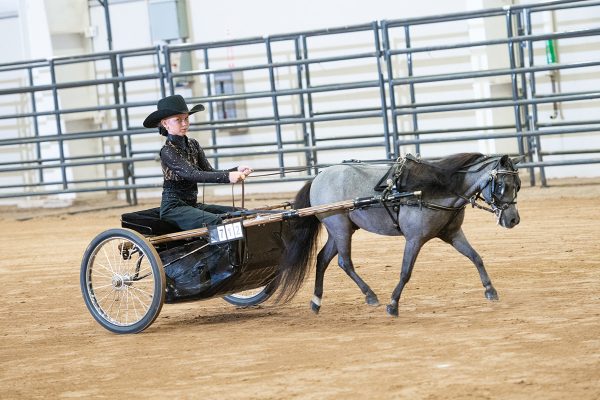 The American Miniature Horse Registry (AMHR) also offers youth programs, including contests, scholarships, high-point awards, and a junior judging program.
Right at Home
Don't forget all of the horsekeeping benefits a tiny equine offers. Minis require less space than a full-sized horse (helpful if you have limited acreage), and they can be more economical to keep than larger horses since you won't rack up a super-sized hay and feed bill.
Finally, think of the hours you can spend grooming, training, and simply enjoying a Mini. They truly are little horses with great big hearts.
Special thanks to Jennifer Welma and Shawna Kirchman, co-chairs of the AMHyA committee, for their assistance with this profile.
More Info About Miniature Horses
How small are Minis, anyway? Well, they're pretty tiny—the American Miniature Horse Association recognizes Minis that are 34 inches and under, while the American Miniature Horse Registry recognizes Minis that are up to 38 inches. Either way—that's a small equine! But there's a lot of personality and tons of talent packed into those tiny equines.
Ready to learn more? Visit the AMHyA website for more information.