Test your skills on labeling the parts of the saddle and bridle for both English and western riding! Fill in each part on the diagrams, then check your work with the answer key below.
These illustrations are reprinted with permission of the Certified Horsemanship Association and illustrator Susan Harris. They are part of Level 1 of the
CHA Composite Horsemanship Manual, which provides a complete program for all levels of riders, including written tests and riding test patterns at the end of each level. The levels are also sold separately in individual manuals. To purchase, please visit https://cha.horse/shop-educational-manuals.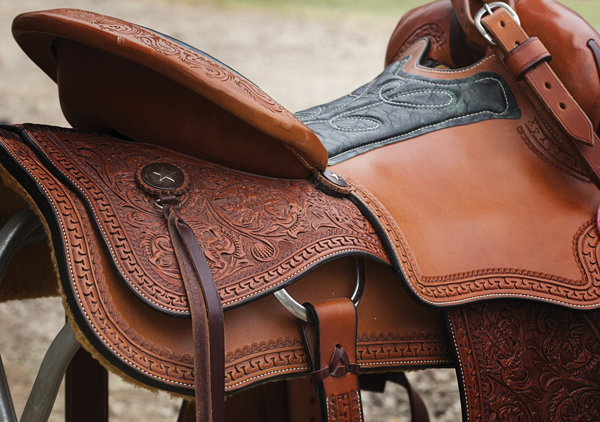 Western Bridle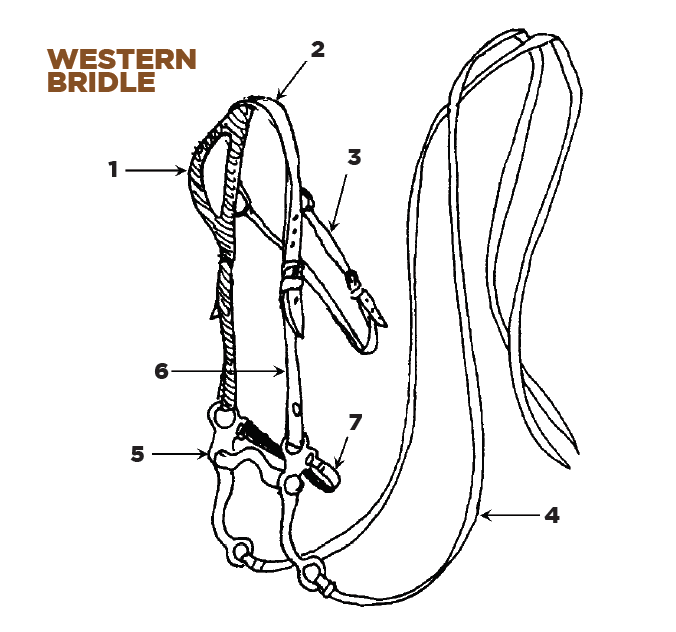 Western Saddle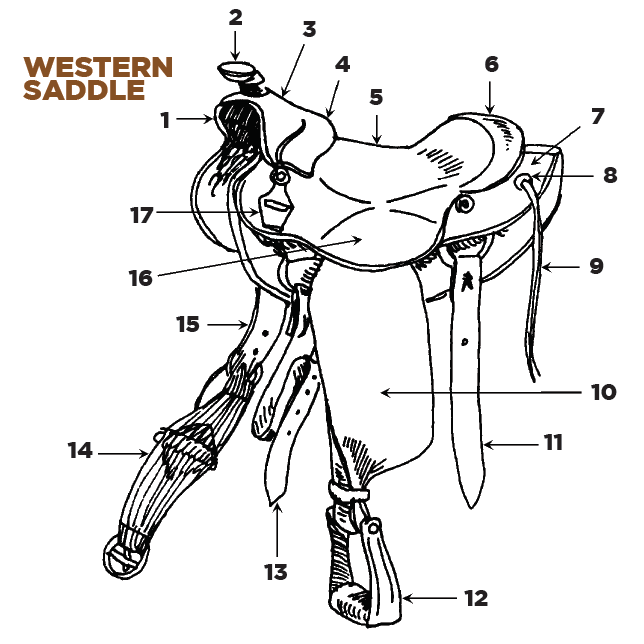 Answer Key
Bridle: 1. Shaped Earpiece; 2. Crownpiece; 3. Throatlatch; 4. Rein; 5. Curb Bit; 6. Cheek Piece; 7. Curb Strap
Saddle: 1. Gullet; 2. Horn; 3. Pommel; 4. Swell; 5. Seat; 6. Cantle; 7. Rear Jockey; 8. Concho; 9. Saddle Strings; 10. Fender; 11. Rear Cinch Strap; 12. Stirrup; 13. Long Latigo; 14. Cinch; 15. Short Latigo; 16. Seat Jockey; 17. Latigo Keeper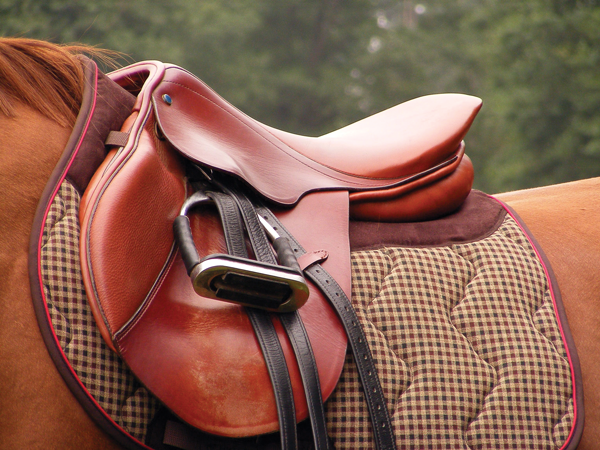 English Bridle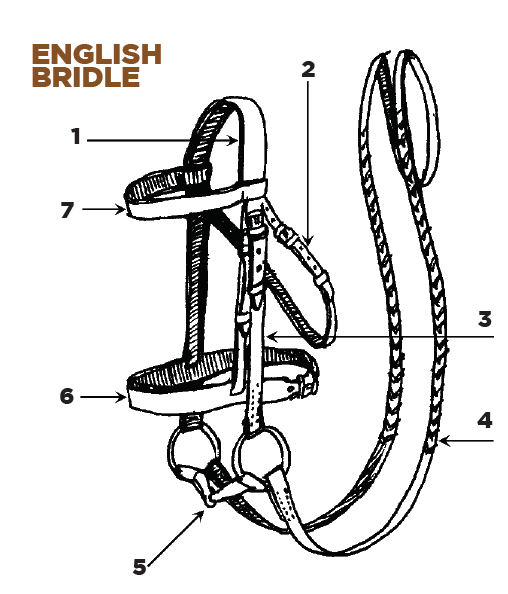 English Saddle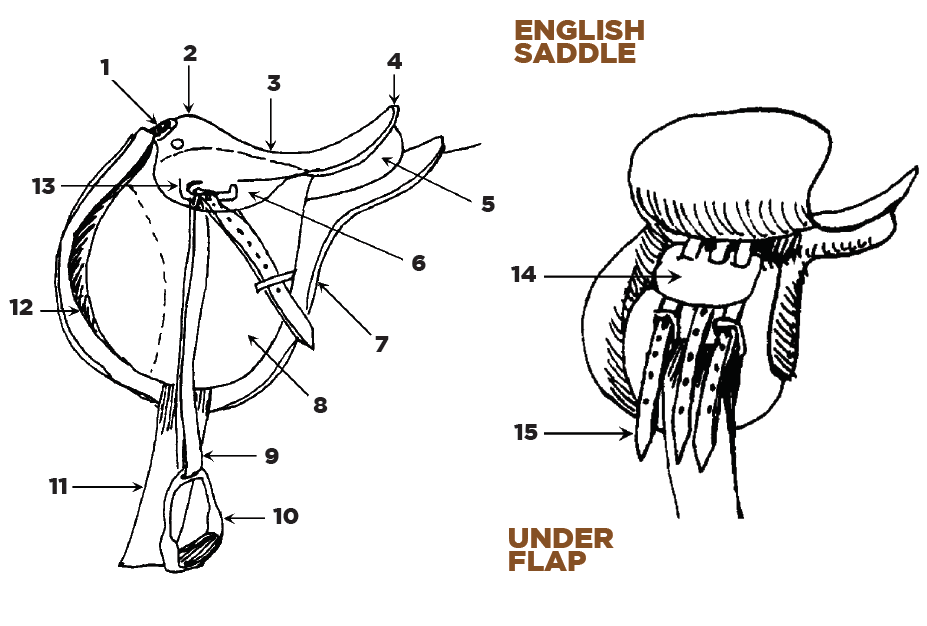 Answer Key
Bridle: 1. Crownpiece; 2. Throatlatch; 3. Cheek Piece; 4. Reins; 5. Snaffle Bit; 6. Cavesson (Noseband); 7. Browband
Saddle: 1. Gullet; 2. Pommel; 3. Seat; 4. Cantle; 5. Panel; 6. Skirt; 7. Pad; 8. Flap; 9. Stirrup Leather; 10. Stirrup Iron; 11. Girth; 12. Knee Roll; 13. Stirrup Bar Or Safety Latch; Under Flap: 14. Buckle Guard; 15. Billet
This article about parts of a saddle and bridle for English and western riding appeared in the January/February 2020 issue of Young Rider magazine. Click here to subscribe!