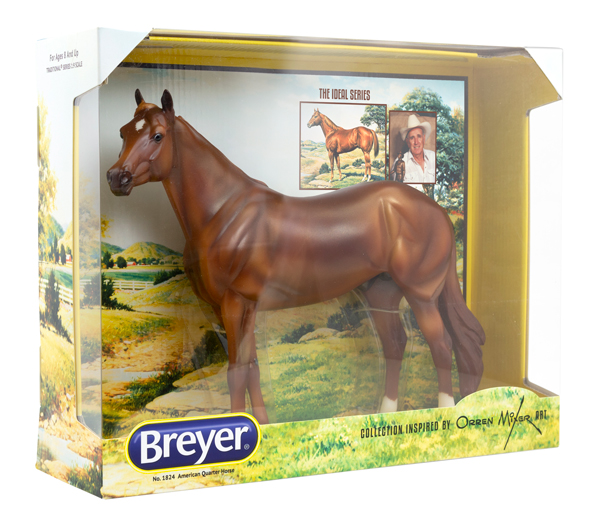 In an exciting new collaboration, the horse experts at Breyer are bringing master artist Orren Mixer's equine breed "ideal" paintings to life in sculpture form. A natural pairing that brings a new level of equine artistry to horse lovers around the world, this series showcases the late artist's work to new fans and art collectors alike.
The talented Oklahoma artist was best known for his depictions of livestock and the western lifestyle. Over the course of his career, Mixer's artwork graced the covers of magazines and the walls of lucky collectors, and earned him a place in the American Quarter Horse Association's Hall of Fame.
His gift for capturing the equine form led to seven horse breed associations commissioning him to paint their breed's ideal. For this endeavor, Mixer created some of the best-known imagery for these breed associations, including the American Quarter Horse Association (AQHA), the American Paint Horse Association, and the Palomino Horse Breeders of America. These highly recognizable images are still used today, and have forever cemented Mixer's place as one of history's preeminent equine artists.
Breyer Animal Creations, a division of Reeves International, Inc. (a family-owned, NJ-based toy manufacturer and distributor), champions the horse and other animals by creating authentic and realistic model horses for play and collecting. Breyer's Ideal Series pays homage to Mixer's most popular subject—the horse! Each hand-painted piece in this series was inspired by one of his famed "ideal" horse breed paintings.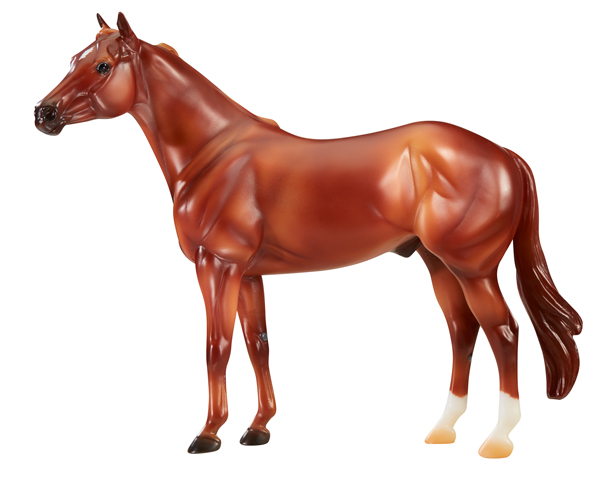 The first release in the Ideal Series is the AQHA Ideal. Commissioned by AQHA in 1968, Mixer's AQHA Ideal image is still used by the organization today. Affectionately known as "the Mixer Horse," the original painting hangs in the AQHA's headquarters in Texas.
A Traditional (1:9 scale) model, Breyer's AQHA Ideal was expertly sculpted and painted by artisans to capture the look and feel of Mixer's famed painting. A beautiful display piece that's also durable enough for play, the AQHA Ideal model is available now at toy, gift, tack and agricultural stores nationwide, as well as at www.BreyerHorses.com.