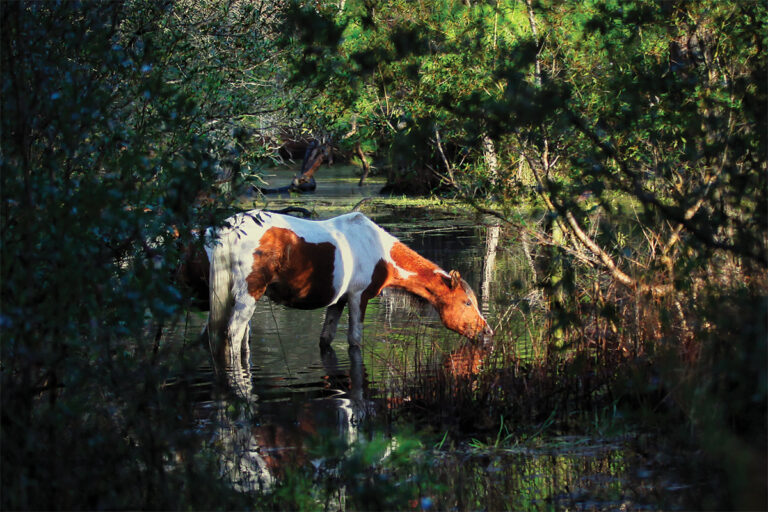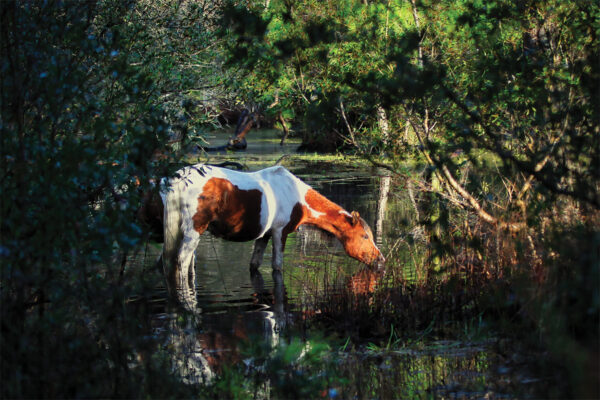 Misty of Chincoteague, the famous story by Marguerite Henry, was published all the way back in 1947, and it remains THE must-read novel for every horse-loving kid. Misty made the island of Chincoteague, its wild ponies, and Pony Penning Day world famous.
Where is Chincoteague?
The island of Chincoteague is only 7 miles long and 3 miles wide. It's protected from the rough Atlantic Ocean by the barrier island of Assateague. Assateague is a national park that runs 37 miles along the coastline of both Virginia and Maryland. The ponies are named after Chincoteague, but they actually live wild on Assateague.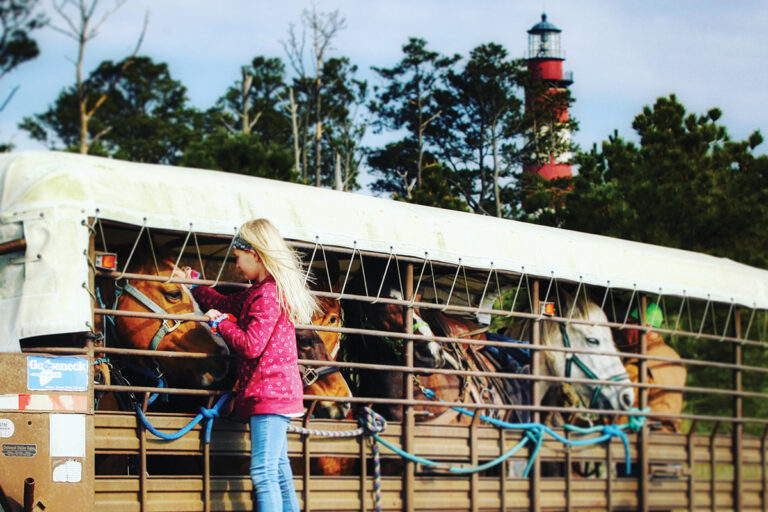 There is a fence that separates Assateague island at the border of the two states. The Maryland ponies are managed by the National Park Service. The ponies on the Virginia side belong to and are cared for by the Chincoteague Volunteer Fire Department.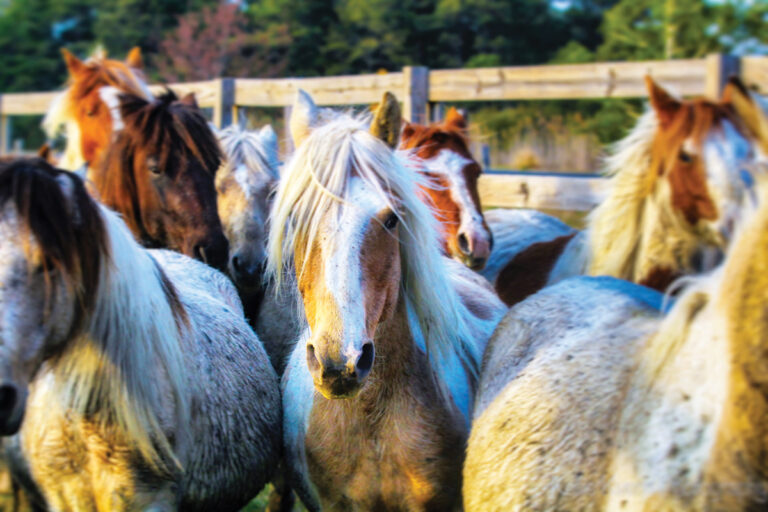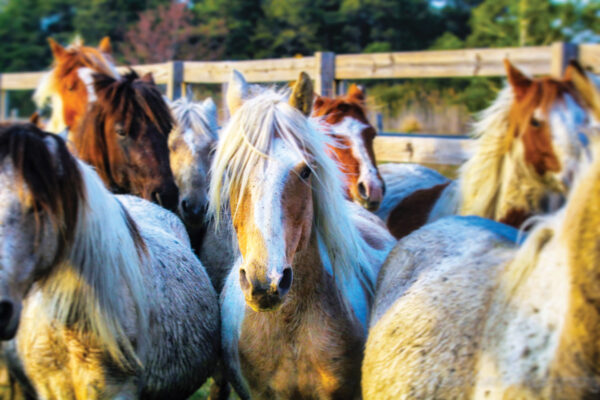 Summer Pony Penning in Chincoteague
The famed Salt Water Cowboys of Chincoteague are all volunteer firefighters. The fire department cares for their ponies year-round and they run the Pony Penning swim, parade, carnival, and foal auction.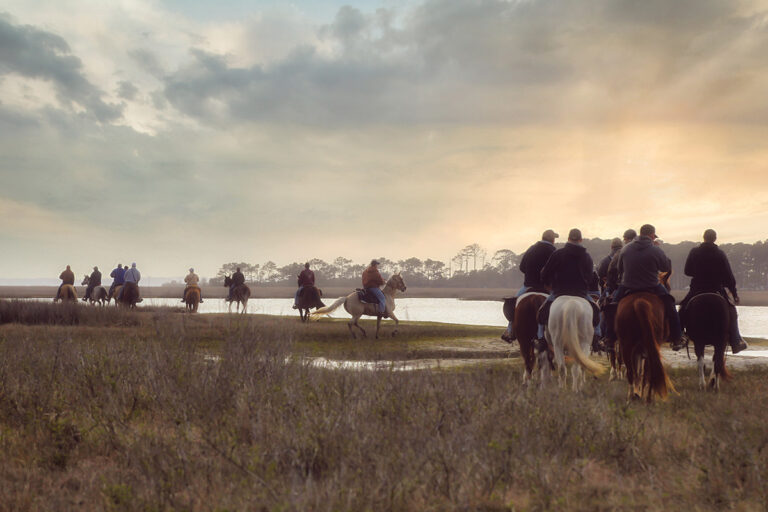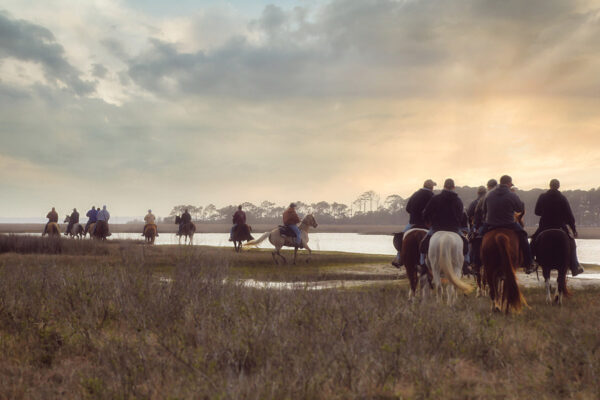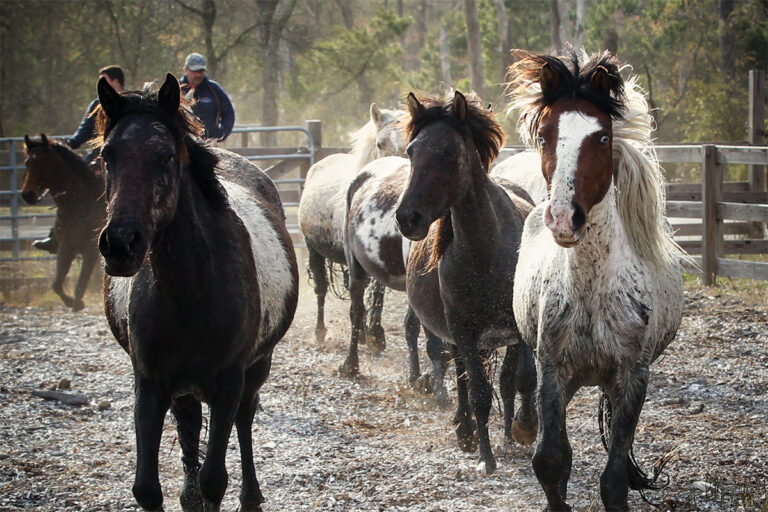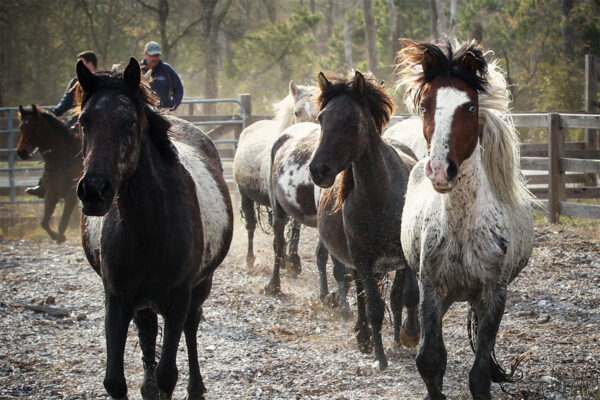 The last Wednesday of July, the Salt Water Cowboys head to Assateague and round up every pony. They wait for "slack tide" (a period when the water is very still just before the tide changes), then herd the ponies into the water for the channel crossing.
The swim is done at the narrowest point of the channel and takes just a few minutes. Once they're safely on solid Chincoteague ground, they parade down Main Street to the carnival grounds. On Thursday, the foal auction is held, and the proceeds from these sales pay for the herd's veterinary care and help fund the volunteer fire department.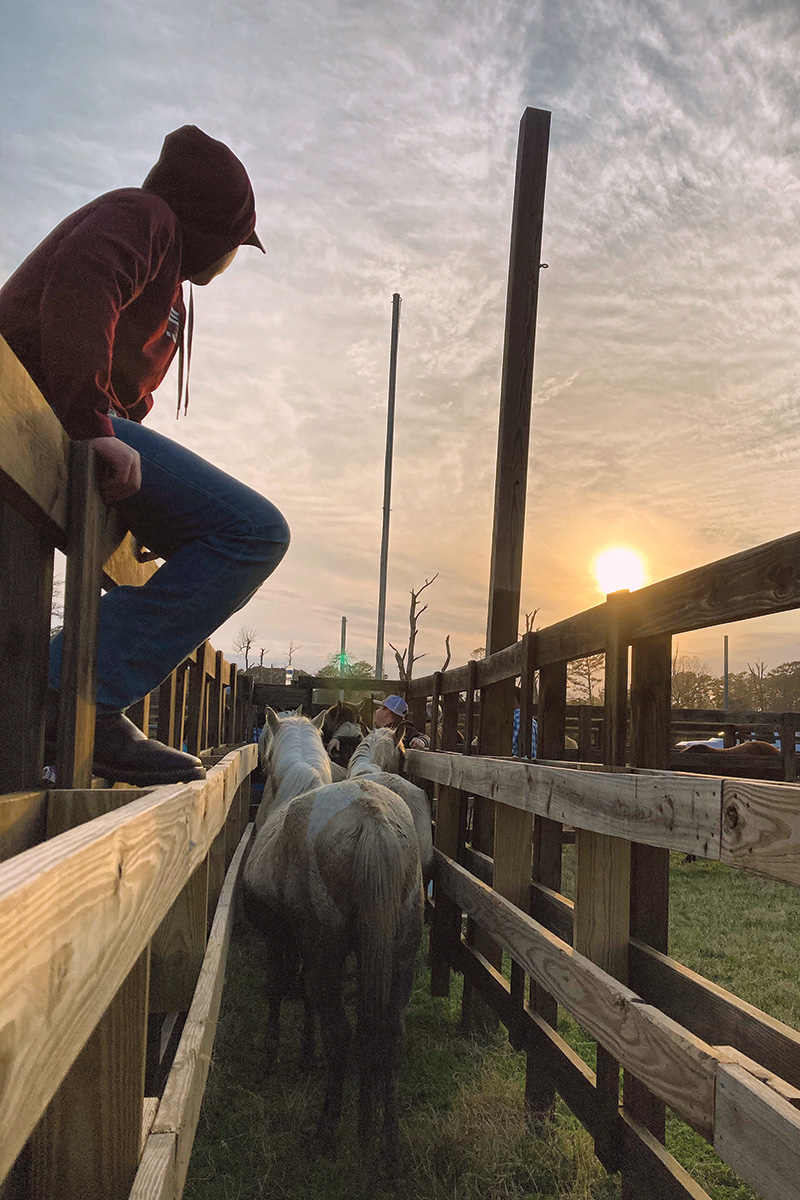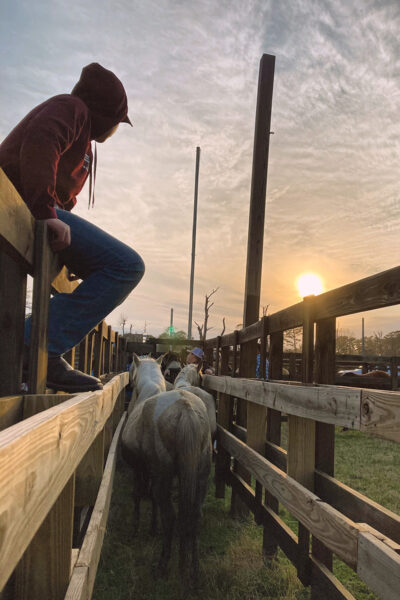 Attending the Pony Penning can be a horse lover's trip of a lifetime. You get to be a part of all the excitement, the carnival, the swim, the auction, and the history. However, you also get to be part of a crowd that can number between 30,000 and 40,000 people—all together on a tiny island!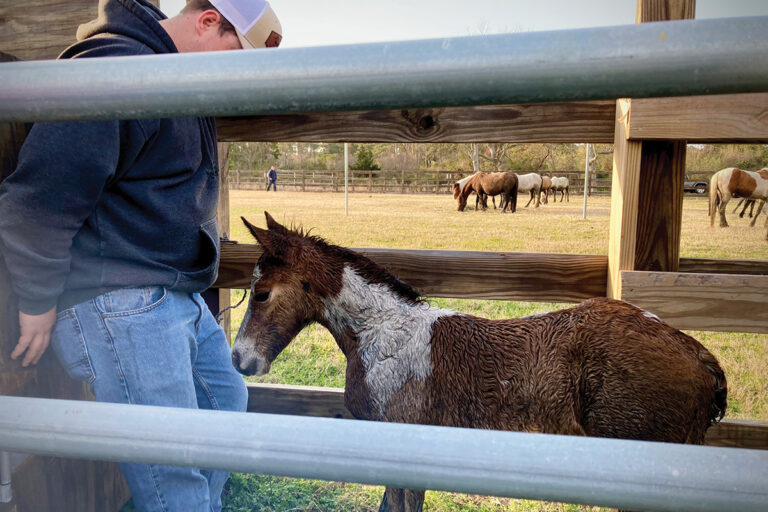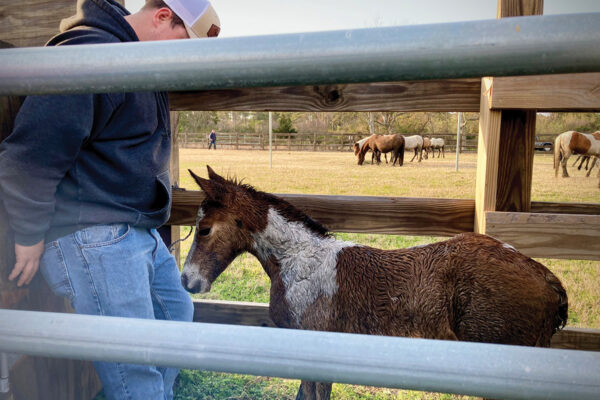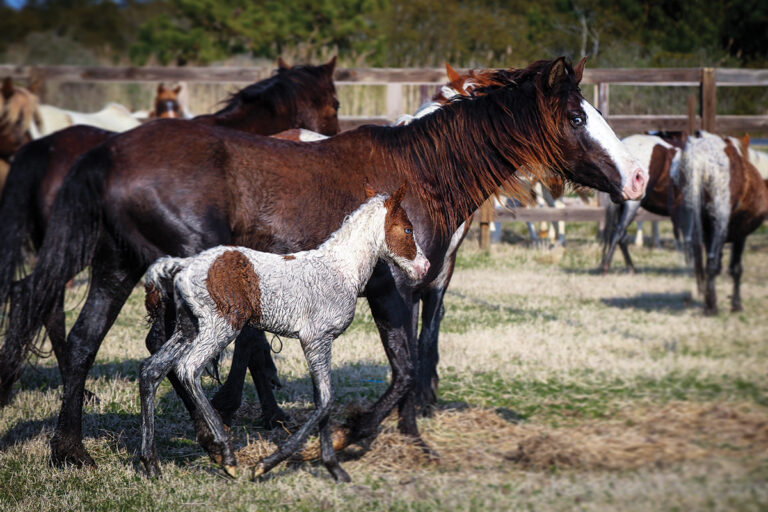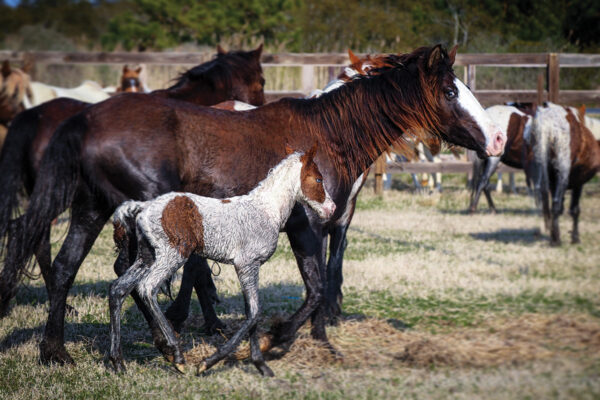 Visiting in Spring or Fall
If you'd like to be a part of the fun but maybe not the crowds, the fire department has two other annual roundups in April and October. These are health checks where ponies are rounded up but do not swim to Chincoteague; they stay on the bigger island and the veterinarians get a chance to see them.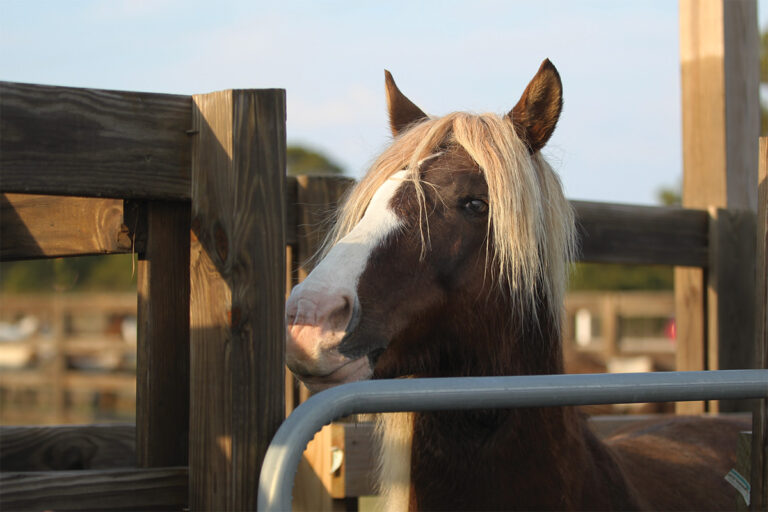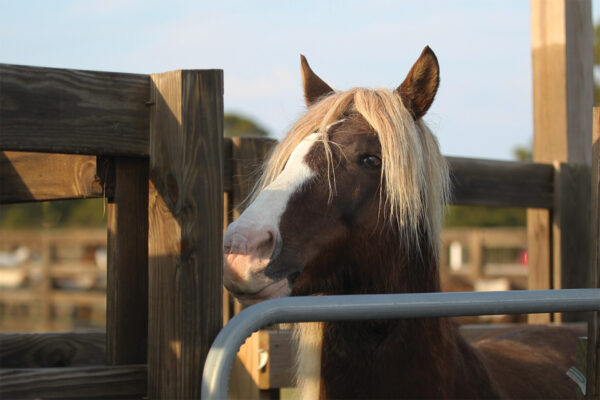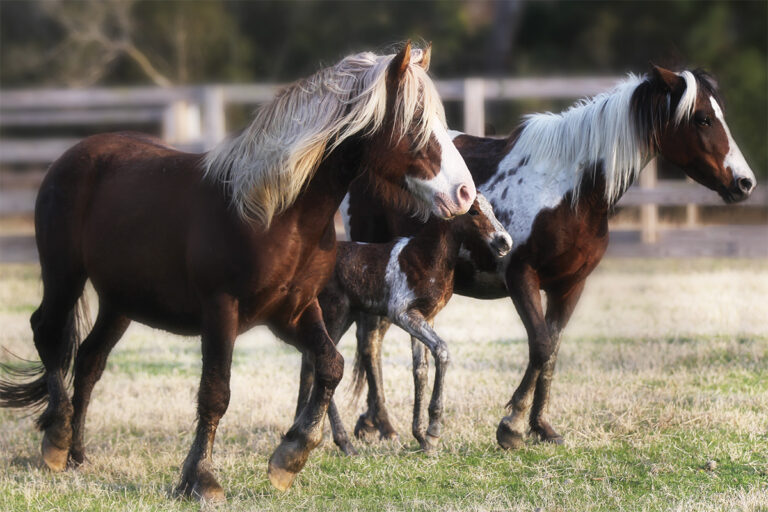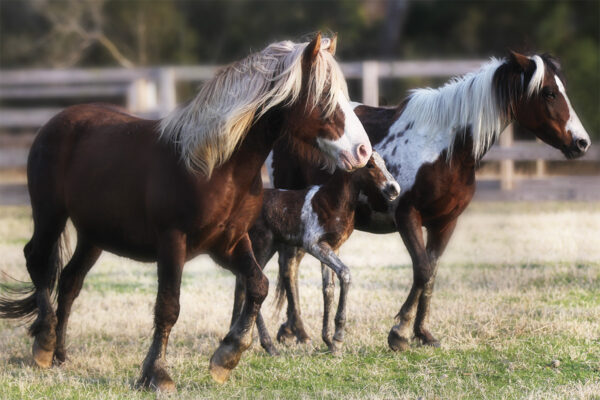 The spring and fall roundups are open to the public in designated areas. With much smaller crowds, they're a great chance to see the ponies up close and experience a special part of the unique pony culture.
This article about the ponies of Chincoteague appeared in the November 2021 Mini Digital issue of Young Rider magazine. Click here to subscribe!