On August 29, 2023, the ASPCA® (The American Society for the Prevention of Cruelty to Animals®) announced its 2023 Humane Award recipients—people and animal heroes who have gone above and beyond to champion animal welfare and make a difference in the lives of others. The 2023 ASPCA Humane Award honorees, including U.S. Senator Cory Booker, will be recognized at the Humane Awards Luncheon on Thursday, Oct. 12, 2023, in New York City. Other recipients include Cole the Deaf Dog and Dr. Terry Morris of Vets To Vets United.
"The 2023 ASPCA Humane Award recipients perfectly represent the power of the human-animal bond and inspire us all to protect, celebrate, and advance the beneficial value of that connection," said Matt Bershadker, president and CEO of the ASPCA. "We are honored to celebrate their outstanding contributions to improving and protecting lives in their communities and around the country."
This year, an expert ASPCA committee selected recipients in five categories including the Dog of the Year, the Equine Welfare Award, the Public Service Award, the Farm Animal Welfare Award, and the Henry Bergh Award, which is given to an individual or institution exhibiting exceptional leadership, compassion, and commitment to animal welfare.
This year's honorees include:
EQUINE WELFARE AWARD: Saddle Up and Read (Wendell, NC)
Saddle Up and Read, started by horse lover Caitlin Gooch in 2016 and receiving nonprofit status in 2019, uses the powerful bond between people and horses to encourage and improve youth literacy in the North Carolina area, particularly in communities of color. More than 1,000 children have attended Saddle Up and Read events since 2016.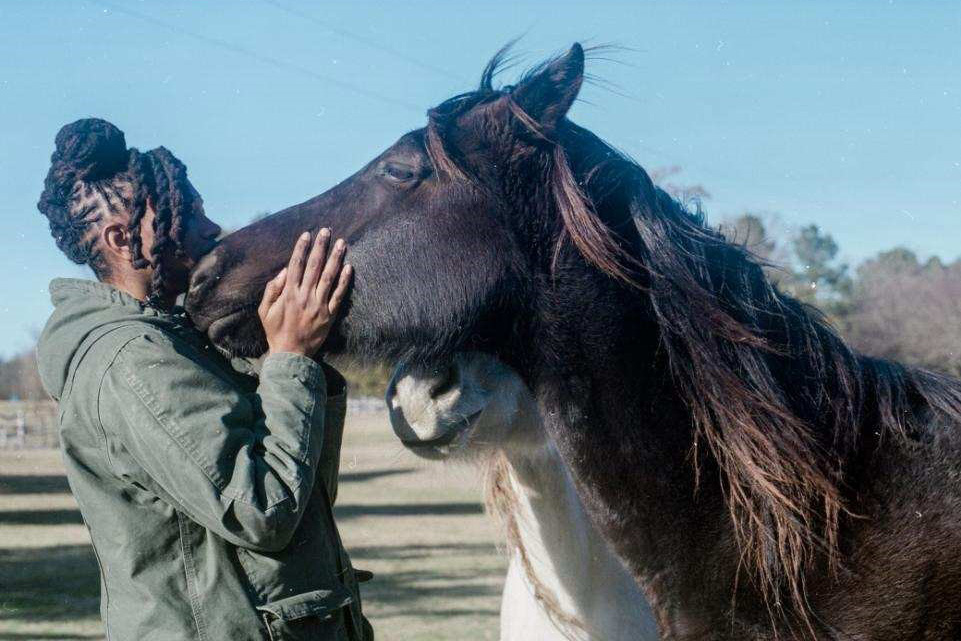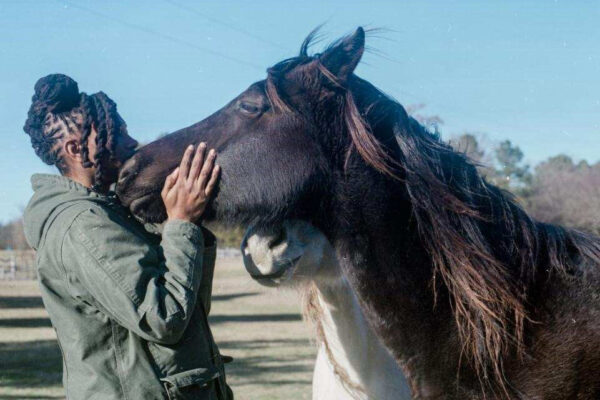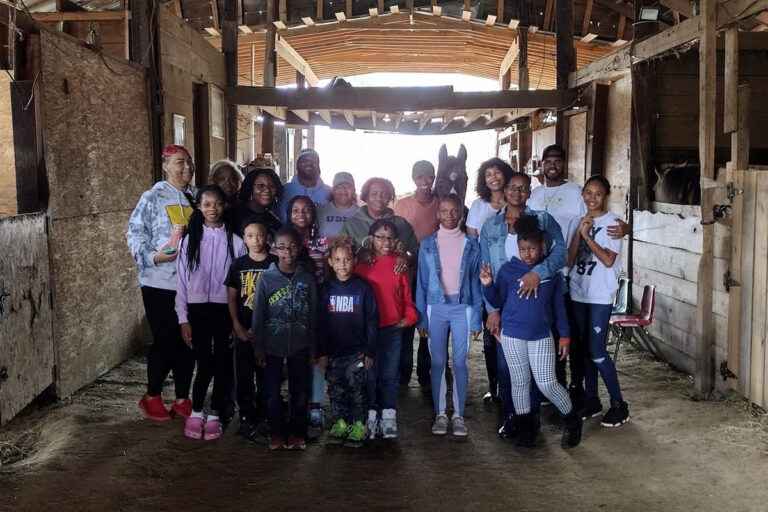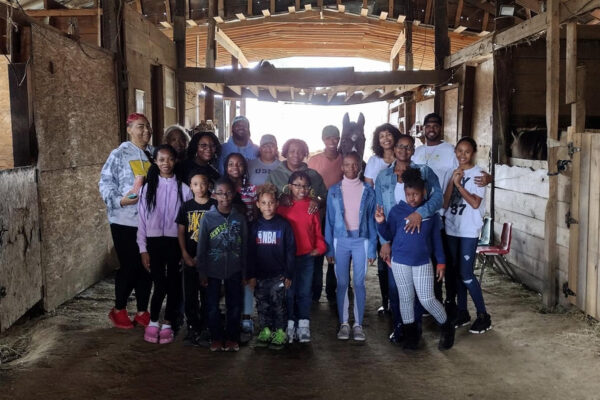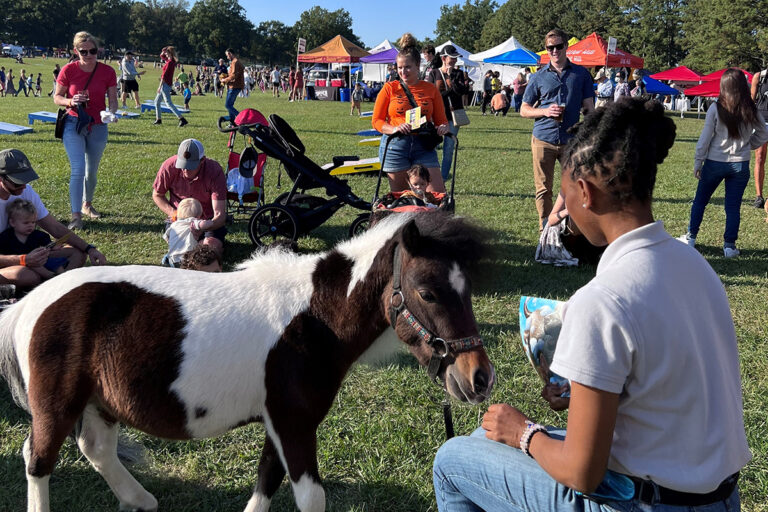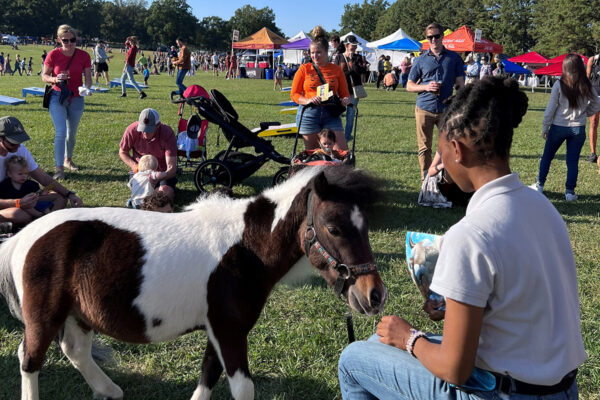 A passionate rider and equine advocate who began riding horses with her father on their family's farm, Caitlin brings her horses to reading and story time events to help children develop a love for both reading and horses. During horse activities at her family's farm, kids interact with horses, learn about the contributions of Black riders to the equestrian world, and learn about horse care, grooming, and riding. Known widely as "The Black Cowgirl," Caitlin is a mother of four and prominent ambassador for Black equestrians and hosts North Carolina Public Radio's podcast show, "The Story Stables." In October 2022, Caitlin was inducted into the Wake County Public School System Hall of Fame for community service.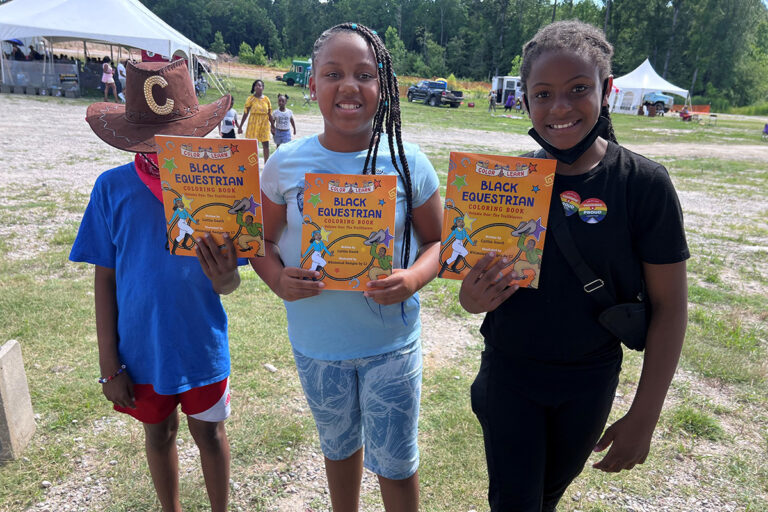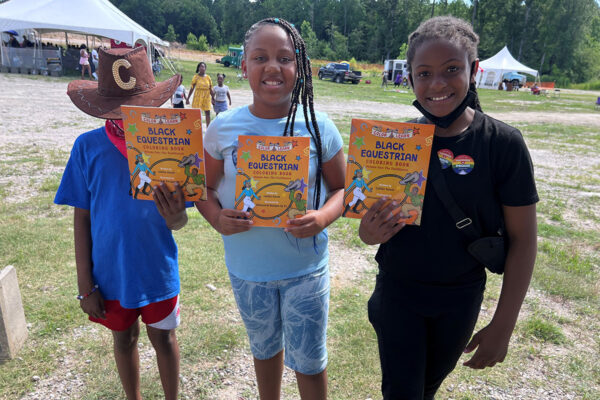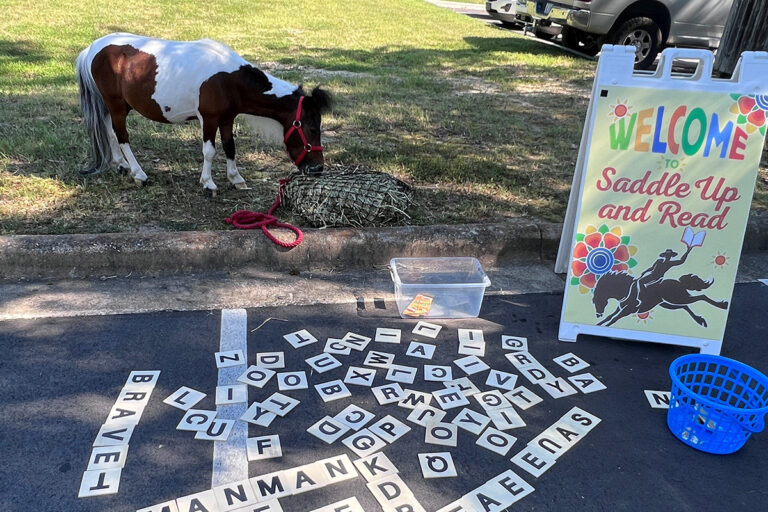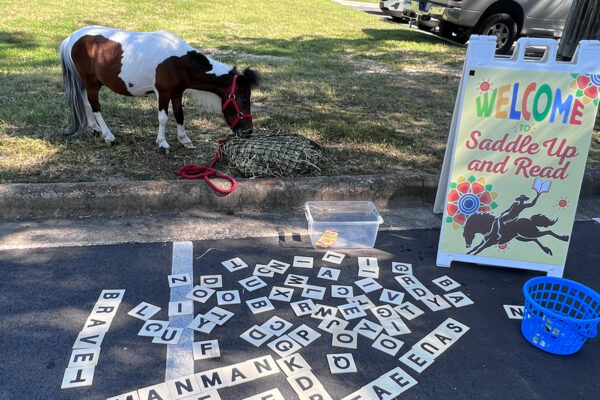 FARM ANIMAL WELFARE AWARD: Senator Cory Booker (Newark, NJ)
A U.S. Senator since 2013 and a vocal advocate for animal welfare throughout his career, Senator Cory Booker has written and championed bills to expand economic opportunity, establish equal justice, protect vulnerable animals, and fix the broken and inhumane American food system. In 2023, Senator Booker introduced groundbreaking animal welfare legislation, including the Industrial Agriculture Accountability Act, the Farm System Reform Act, and the Protecting America's Meatpacking Workers Act, which would help transition the U.S. farm system away from a brutal factory farming model and toward a system rooted in compassion and fairness by creating new protections for billions of farm animals. These bills would also protect workers, independent farmers, and communities endangered by the rise of industrial animal agriculture.
In previous years, Senator Booker co-sponsored the Prevent All Soring Tactics Act, which would stop the cruel practice of soring for certain show horses; the Save America's Forgotten Equines Act, which would prohibit the slaughter of U.S. horses; and the AWARE Act, which would extend the protections of the Animal Welfare Act to farm animals in federal research facilities. A vegan and Rhodes Scholar, Senator Booker began focusing on animal welfare policy during his time as Mayor of Newark, New Jersey. In 2012, he advocated for passing an ordinance restricting the inhumane treatment of pigs and other farm animals in the city. He also made news when he personally assisted local dogs in need, including one left out in the cold and another who had been locked in a crate for four days.
DOG OF THE YEAR AWARD: Cole the Deaf Dog (Millville, NJ)
Cole, a deaf pit bull, was adopted from South Jersey Regional Animal Shelter by Chris Hannah, a South New Jersey public school music teacher, in 2017. With his ability to respond to sign language and working alongside his owner, Cole inspired a unique social-emotional learning program in the school and has become an ambassador for people and pets with disabilities through the Team Cole Project. Cole's message: A disability is not an inability; it's a superpower. As a certified therapy dog, Cole has worked alongside Chris for the last five years at the Dr. William Mennies Elementary School in Vineland, N.J., teaching kids to embrace their differences and develop courage and self-respect. His presence inspires acts of kindness throughout the community.
Cole is also a hospice therapy volunteer and the official mascot of the New Jersey Veterans Memorial Home. During weekly visits, Cole helps aging veterans find new strength and enthusiasm for life. Through Cole the Deaf Dog & Friends Foundation, Chris and Cole spend their summers visiting and supporting special education summer programs and care facilities across the tri-state area.
PUBLIC SERVICE AWARD: Officer Jorge Aquino and K9 Mann (Nogales, AZ)
Acting under the Department of Homeland Security, the U.S. Customs and Border Protection (CBP) Canine Program pairs specially trained dogs and CBP officers to, among other duties, detect and seize controlled substances and other contraband—including fentanyl—as they first enter the country. Fentanyl, a synthetic opioid up to 50 times stronger than heroin and 100 times stronger than morphine, is a major contributor to drug overdose deaths in America, representing more than 87 percent of the more than 80,000 opioid overdose deaths in 2021.
Fighting this national threat is a remarkable and heroic CBP officer-canine duo: Canine Enforcement Officer Jorge Aquino and K9 Mann, a male, red-haired German Shepard. Working out of the Area Port of Nogales, Ariz., this team of two search for controlled substances and other contraband in private, commercial conveyances and luggage, and provide support to other federal, state, and local agencies. Their interdictions to date include 153 pounds of cocaine, 122 pounds of heroin, and an astounding 943 pounds of fentanyl. The bond between Officer Aquino and Mann goes well beyond their professional duties. When Mann severely injured his hind leg in 2022, Officer Aquino was by his side after emergency surgery and during his remarkable 12-week recovery and return to active duty. Officer Aquino plans to adopt Mann upon the dog's retirement.
HENRY BERGH AWARD: Dr. Terry Morris (Durham, NC)
Veterinarian Dr. Terry Morris founded Vets To Vets United, Inc. in 2012 with the mission of providing free service, therapeutic and emotional support animals, as well as free veterinary care, to military veterans suffering from loneliness, depression, post-traumatic stress, traumatic brain injury, or other physical disabilities. To date, the program has matched 180 veterans with support animals and supported more than 90 local animals.
With more than 20 veterans taking their own lives every day and countless veterans recounting how their working animals saved their lives, Dr. Morris conceived and personally championed this opportunity to serve both veterans and shelter animals needing homes. Vets To Vets' two-year training program teaches veterans how to best train, support, and care for their new service dog partners—who are identified and matched from local shelters or rescues—and monitors those relationships on an ongoing basis.
The recipient of many national awards for her service to both veterans and rescue animals, and a native of Durham, N.C., Dr. Morris formerly chaired the Health Committee of the Durham Committee on the Affairs of Black People, where she organized health care clinics for uninsured residents, volunteered for the Community Health Coalition and founded and directed a summer day camp for at-risk children.
Dr. Morris' passion for helping animals started in her childhood, and she later earned her DVM from Tuskegee University School of Veterinary Medicine and a doctorate degree in molecular microbiology and immunology from the University of Missouri-Columbia. She dedicates Vets To Vets to her father, an Air Force captain killed in action during the Cuban Missile Crisis, and to her sister, an Air Force captain as well.
For more information on the 2023 Humane Awards Luncheon or to make a donation to the ASPCA, visit ASPCA.org/2023HAL. Your support will help the ASPCA continue to provide local and national leadership in three key areas: helping pet owners access affordable care for their pets, securing second chances and positive outcomes for at-risk animals, and rescuing, treating, and rehabilitating victims of animal cruelty and neglect.
About the ASPCA®
Founded in 1866, the ASPCA® (The American Society for the Prevention of Cruelty to Animals®) was the first animal welfare organization to be established in North America and today serves as the nation's leading voice for vulnerable and victimized animals. As a 501(c)(3) not-for-profit corporation with more than two million supporters nationwide, the ASPCA is committed to preventing cruelty to dogs, cats, equines, and farm animals throughout the United States. The ASPCA assists animals in need through on-the-ground disaster and cruelty interventions, behavioral rehabilitation, animal placement, legal and legislative advocacy, and the advancement of the sheltering and veterinary community through research, training, and resources. For more information, visit www.ASPCA.org, and follow the ASPCA on Facebook, X, Instagram, and TikTok.
— Edited Press Release