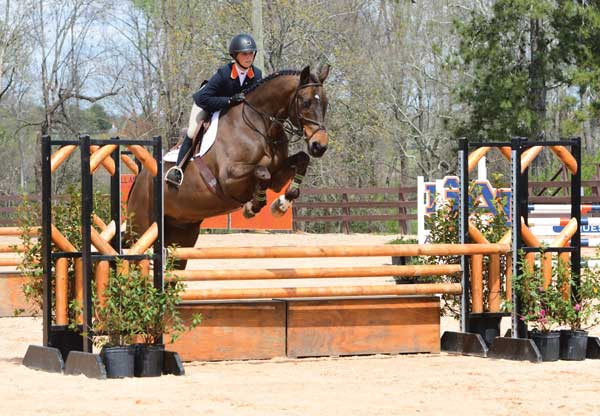 Heading off to college is a big step, whether you choose to go thousands of miles away or just an hour or two. Everything seems like it's changing, but one thing that doesn't have to change is how much you love horses! Whether you choose to make horses your major and get an equestrian college degree or just want to keep riding while in school, there are numerous ways to keep equines in your life.

If you've thought long and hard and decided you want to pursue a profession in the equine industry, whether as a professional rider, veterinarian, horse show manager or something else, you'll have a lot of options to consider. As you explore the majors at schools you like, keep in mind that many schools will have equine options that are specifically theirs.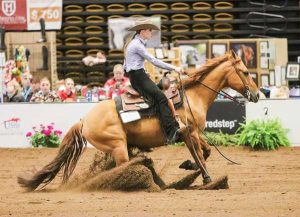 A Major Decision
Many of the majors mentioned here will have different concentrations, minors or certificates specific to the school that offers them. These could include concentrations in riding instruction and training, communications, management and more.
Here are some of the common equine majors related to equestrian college degrees.
◆ Equine Business or Equine Business Management
Students who graduate with an Equine Business or Equine Business Management degree typically combine equine science classes with traditional business classes, such as economics, law, marketing and accounting. Some of these classes will have an equine-specific slant, while others could be typical business classes that are applicable to any business, equine or not.
◆ Equine Studies
"Equine studies" is a catch-all term for a multi-faceted program of study that can culminate in either a bachelor's or an associate degree. This degree is typically designed to provide students with the tools necessary to step into an entry-level position in the equine industry.
Required classes may include farm operations, equine anatomy and physiology, equine nutrition, record keeping, basic business classes, and selecting and operating farm machinery, among others.
◆ Equine Science
An Equine Science degree is traditionally part of a four-year degree program with a more intense focus on the sciences and how they apply to the equine industry. Students are typically required to take additional science classes and classes that focus on practical horse care, equine management, prevention and treatment of equine illness and disease. Classes on equine legal issues may also be included.
◆ Equine Training and Management
You may choose to major in discipline-specific training, whether in hunt seat, western, saddle seat or driving. You'll learn classroom theory as well as get hands-on experience, typically in everything from breaking to finishing horses. Schools that offer training majors typically have large barns and many horses for students to work with. In addition, many schools also bring in clinicians and guest lecturers for expanded learning opportunities.
◆ Equine-Assisted Therapy
Also called equine-assisted wellness, equine-assisted psychotherapy and equine-assisted mental health, among other names, this is a stand-alone major at some schools and a minor or concentration at others. This degree is part of a rapidly growing field that partners mental health professionals and horses to foster healing with clients who may suffer from depression, post-traumatic stress disorder or abuse, in addition to serving those who may be developmentally challenged.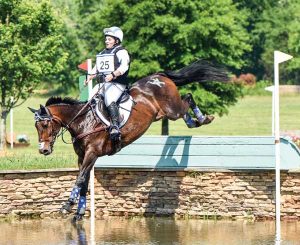 Riding in College
If you decide you don't want an equine-related major or equestrian college degree, but still want to keep horses as part of your collegiate life, there are lots of ways to do it! Just as important as the horses is the ability to meet like-minded horse lovers—some of whom are destined to become your best college buddies. Some options to explore to keep riding in college include:
◆ The Intercollegiate Horse Shows Association (IHSA)
The most popular team riding opportunity for collegiate riders is the IHSA. This organization currently hosts over 400 member colleges and universities throughout the United States and Canada, with more than 10,000 hunt seat and western riders. Because there are eight levels of hunt seat riding (walk-trot through open) and six levels of western riding (beginner through open/reining), there's something for everyone, whether you're a seasoned show-ring competitor or just starting out. Horses for IHSA competitions are provided by the host school, so you don't have to have your own horse to participate.
◆ The Intercollegiate Dressage Association (IDA)
Designed to be an affordable and fun way for students to make dressage part of their college experience, riders compete both individually and in teams of four at Intro, Lower Training, Upper Training and First Level. Riders don't need their own horse.
◆ The Intercollegiate Saddle Seat Riding Association (ISSRA)
The Intercollegiate Saddle Seat Riding Association (ISSRA) provides beginners through experienced saddle seat riders with the opportunity to learn to ride or continue their saddle-seat riding experience while in college. Owning a horse is not necessary.
◆ The National Collegiate Equestrian Association (NCEA)
Competing in the NCEA is every rider's dream: you get a scholarship to ride in college! The mission of the NCEA is to provide student-athletes the opportunity to compete in a collegiate national championship event. Unlike the majority of riding programs across the country, the 24 NCEA programs are supported by the school's athletic department and riders receive the same treatment as other collegiate athletes. In NCEA competition, riders ride in head-to-head competition instead of competing against multiple other schools.
◆ The Intercollegiate Eventing Program
The United States Eventing Association's Intercollegiate Eventing Program is just a few years old. Riders compete their own horses as individuals at regular horse trials but let the show secretary know they are riding as part of a team. From there, the scores from each team member are combined and then matched against other teams' scores. A standalone championship takes place each year, offering Beginner Novice through Intermediate levels.

This article on equestrian college degrees and intercollegiate riding programs runs originally appeared in the September/October 2019 issue of Young Rider magazine. Click here to subscribe!