When you and your horse go in front of a judge at a horse show, your turnout—how you and your horse look—is a big part of the overall impression that the judge will take in. Good horse show turnout isn't about having the most expensive outfit or the fanciest horse. It's mostly effort, elbow grease and attention to detail. Fortunately, these are things that anyone can do. Here are some tips to help you shine in the show ring with top-notch turnout.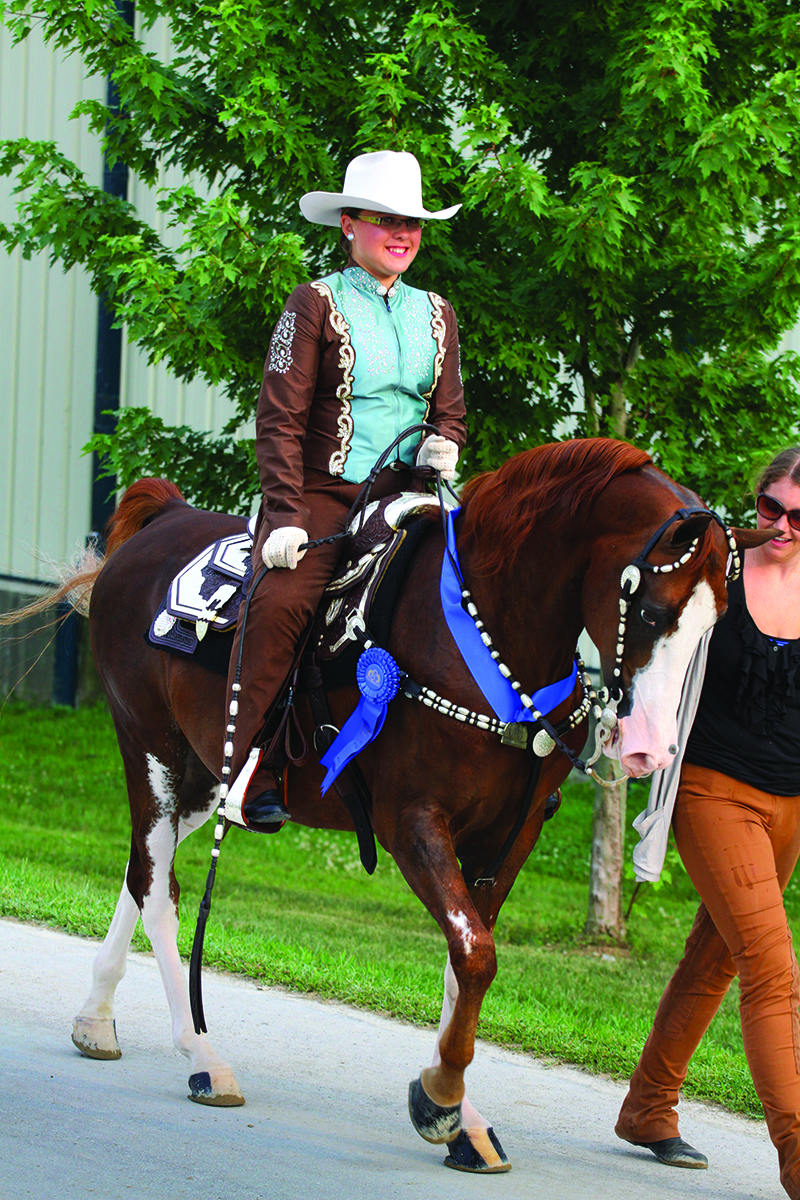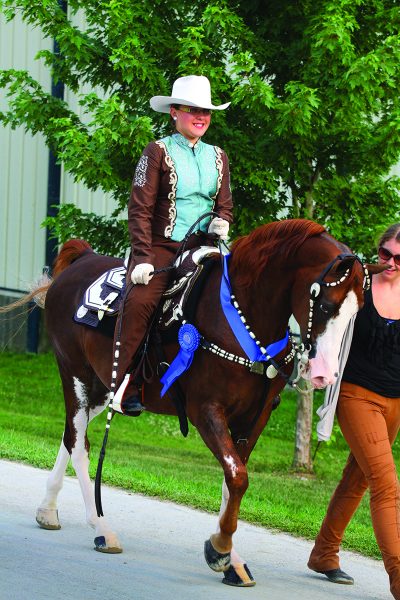 Dress to Win
Make sure you know the rules for the competition and your classes, including what tack and equipment is allowed and the dress code for riders. Get advice from your instructor or knowledgeable tack store staff to help you put together an appropriate show look for your discipline.
Do a dress rehearsal with your entire outfit before the show. Try everything on together, and ride in it to make sure that it fits well and is comfortable in the saddle. New gear, especially boots, should be broken in for several rides before the show.
Horse Show Turnout For the English Rider
The classic hunt seat show outfit for almost any English ring includes light tan breeches or jodhpurs, a belt, a white show shirt and a show coat in navy blue or black. A helmet, boots and gloves—all in black—finish the look.
Show shirts for English riders feature a wraparound collar for a smooth look under a show coat. (However, dressage riders can wear a stock tie with pin, and boys wear a white button-down shirt and tie.)
At a casual schooling show where coats aren't required, a conservative quarter-zip riding shirt tucked in with a belt is usually appropriate. If your helmet is patterned or colorful, a black helmet cover is an easy way to transform it for show day.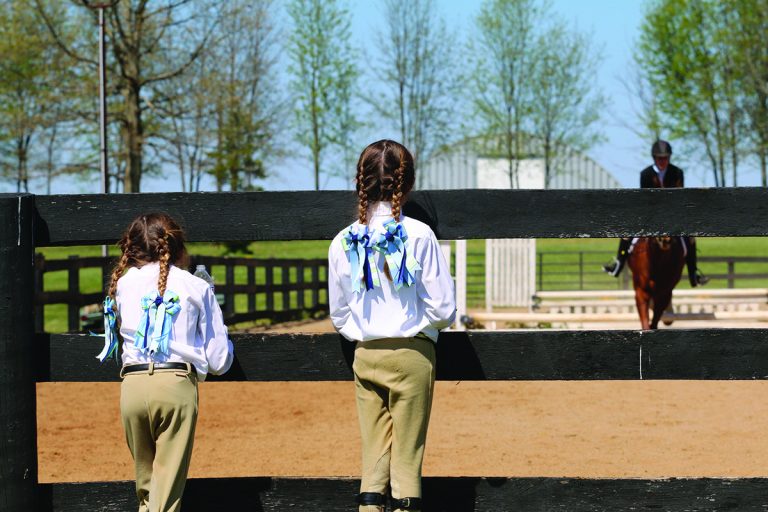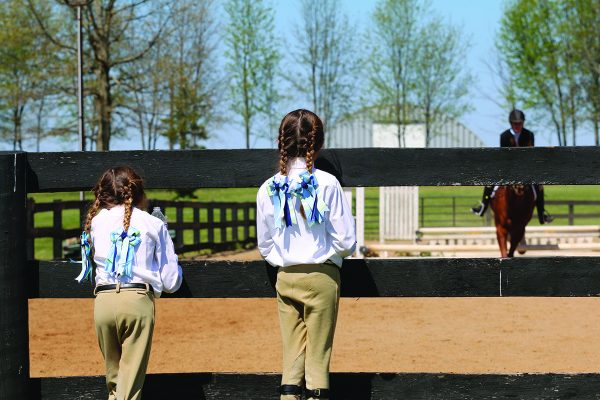 Younger riders wear jodhpurs paired with short paddock boots and leather garter straps that buckle under the knee to help keep pants in place. Girls can do their hair in two braids with bows instead of a hair net.
Horse Show Turnout for Western Riders
Western show attire varies by the type of event or class, and trends in the show pen change frequently. A basic look to start at small local shows is a starched button-down shirt with long sleeves, plus jeans, worn with a belt, boots, and hat or helmet.
Chaps will be the first big investment in a western show wardrobe. A color-coordinated look is important for western riders, who often match their shirt and outfit with a saddle blanket in a color that flatters their horse's coat.
Girls can choose from a variety of fitted blouses and tops, zip-up vests and short jackets adorned with sparkling crystals, sequins and eye-catching designs. Make sure the outfit you choose is appropriate to the class.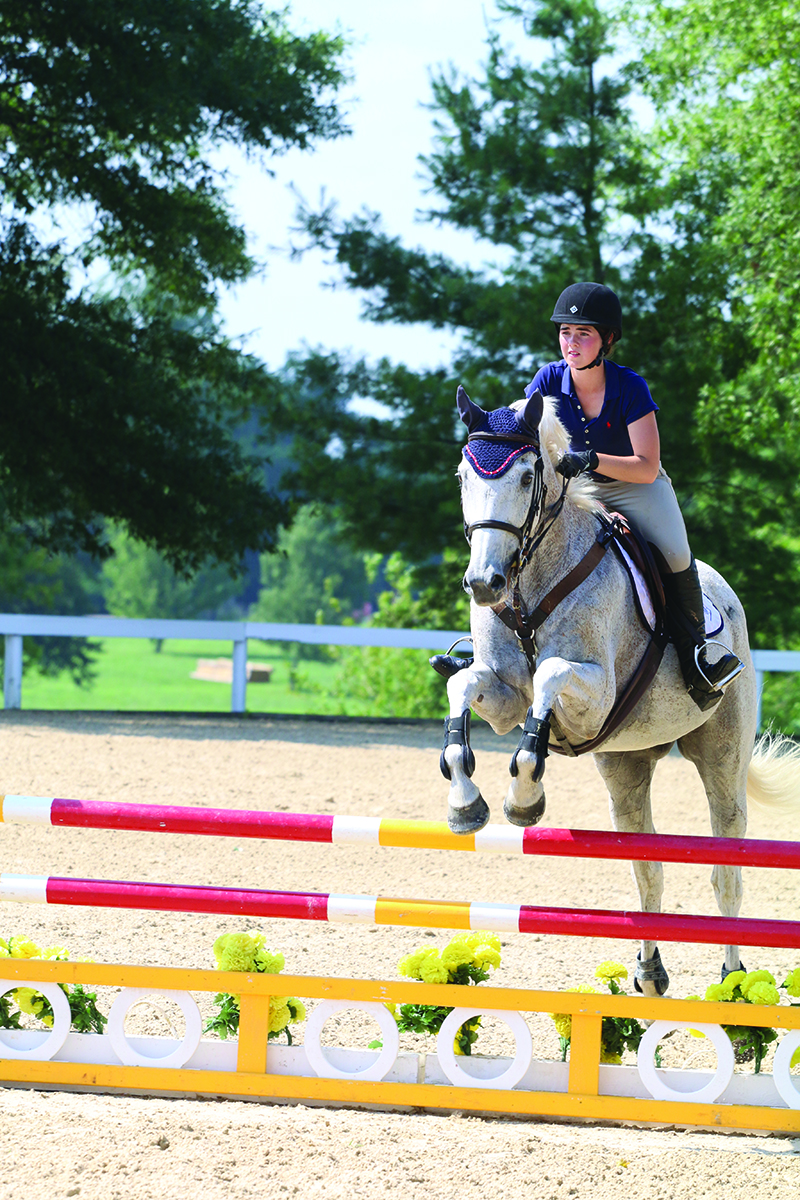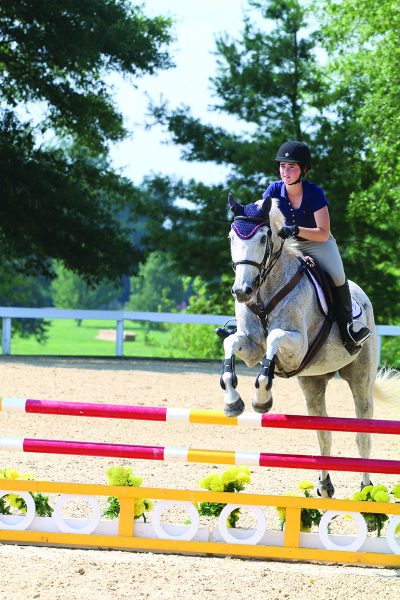 Tip: Clean your leather tack and boots thoroughly before the show. This includes a spotless saddle pad and sparkling bit. Also make sure your helmet or hat is clean. Remove dust with a soft brush or damp cloth, depending on the type of material.
Grooming for Turnout
Bathing: Give your horse a good bath the day before the show. White horses or those with white markings take regular, frequent maintenance to stay sparkling. (A good whitening shampoo is your secret weapon.)
After bathing, apply a spritz of coat polish spray to add extra shine and help repel dust and stains from your horse's coat. Just be sure to avoid the saddle area, since these products can make the coat slick and can cause your saddle to slip.
Mane Braiding/Banding: If your horse's mane needs to be thinned and shortened, or "pulled," tackle this chore the week before the show since it can be time-consuming (see the YR MINI Digital released this May for details). Don't cut a mane with scissors—a mane knife or trimming device such as the SoloComb is a better way to shorten the mane without pulling.
For shows where braiding/banding is expected, know that it can take some time to achieve a show-worthy look. If you plan to DIY your horse's hairstyle, allow plenty of time to practice before show day.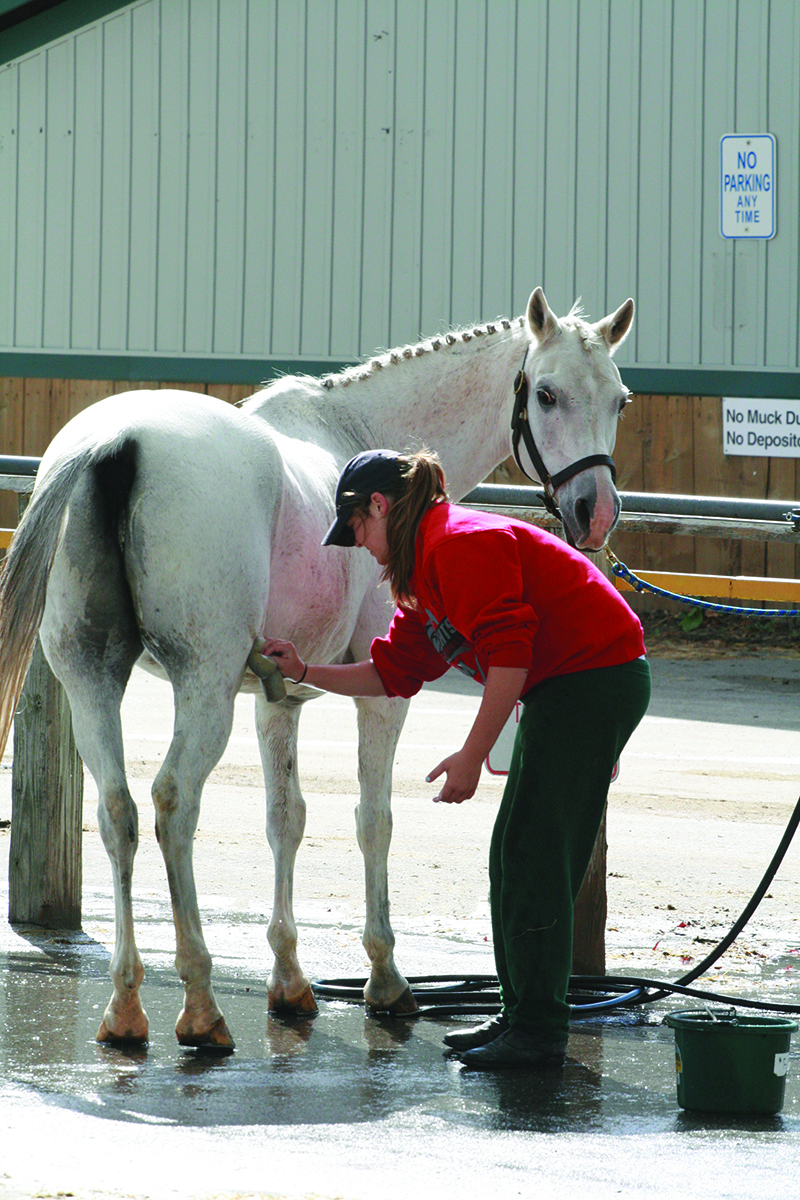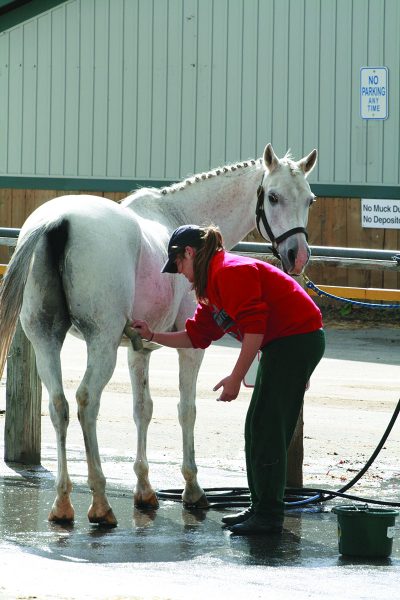 Clipping: Trimming the excess hair around your horse's face and legs will take his look from scruffy to sleek. Clip the long beard hairs from your horse's jawline and neaten any long tufts of hair poking out of his ears—just cup them closed first with your hand.
Clipping a small bridle path behind the ears creates a tidy place for the crownpiece of your horse's bridle to sit.
You'll go a long way toward a sleek look by trimming the long, shaggy hairs on the back of your horse's fetlocks. You can also edge around the coronary band to create a neat hairline above your horse's hooves, which is important if oiling/polishing the hooves.
Bathing: If you bathe and braid the day before, don't be surprised if your horse tries to undo all your grooming efforts overnight. A lightweight sheet can help keep him clean, while a stretchy hood protects braids and tames the mane.
Spot-clean with a sponge or damp towel. Waterless shampoo or green spot remover is also great for a quick last-minute cleanup on show day.
Show Time!
On show day, plan to arrive early so that you can get your horse ready and warm up without being rushed. An extra set of hands is always welcome at a show—if mom or dad can't make it, pair up with a barn buddy.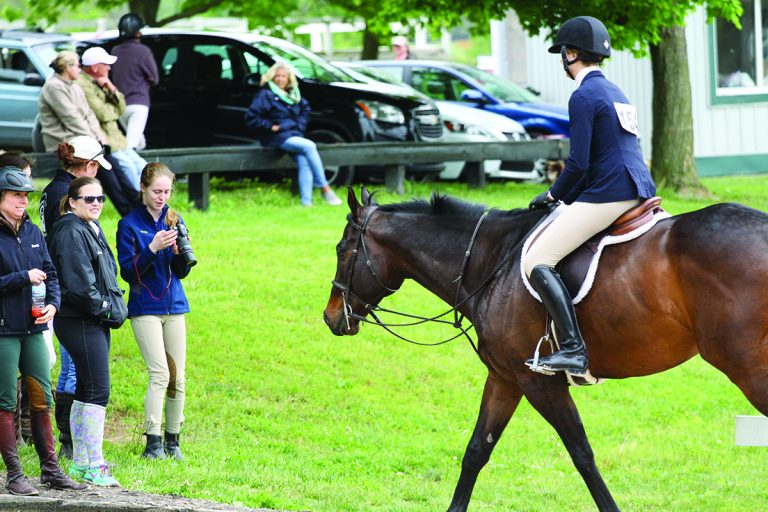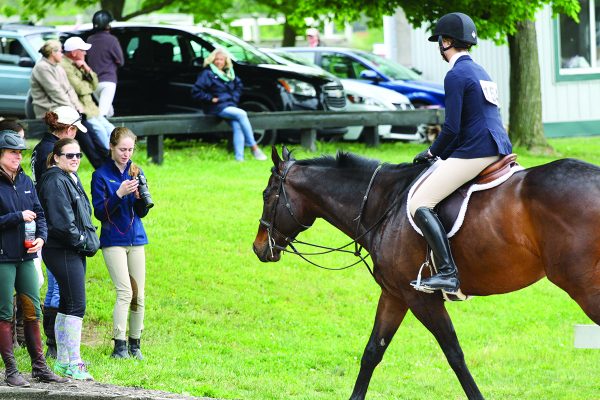 Assemble a grooming kit in a bucket or tote for last-minute touch-ups before you go in the ring. You'll want a brush, fly spray, a clean rag to wipe any goobers or green slobber from your horse's muzzle, and a towel to dust off your boots. Some people also like to dress the horse's feet with hoof oil right before entering the ring.
Making sure that you and your horse are neat, clean and tidy is important at a show. It demonstrates to the judge that you have respect for the sport, take pride in yourself and your equine partner, and that you are ones to watch. Very simple details such as wiping smudges off your apparel, tucking flyaway hairs into your hairnet and your horse's braids, and shining up your boots will give you a standout glow.
Now that you and your horse are looking your best, remember to have fun and get your helper to take plenty of photos and videos of your rides and candid moments. It's a lot of responsibility to prepare for competition, and you can always be proud of what you have accomplished with your turnout!
This article about horse show turnout appeared in the Spring 2021 issue of Young Rider magazine. Click here to subscribe!