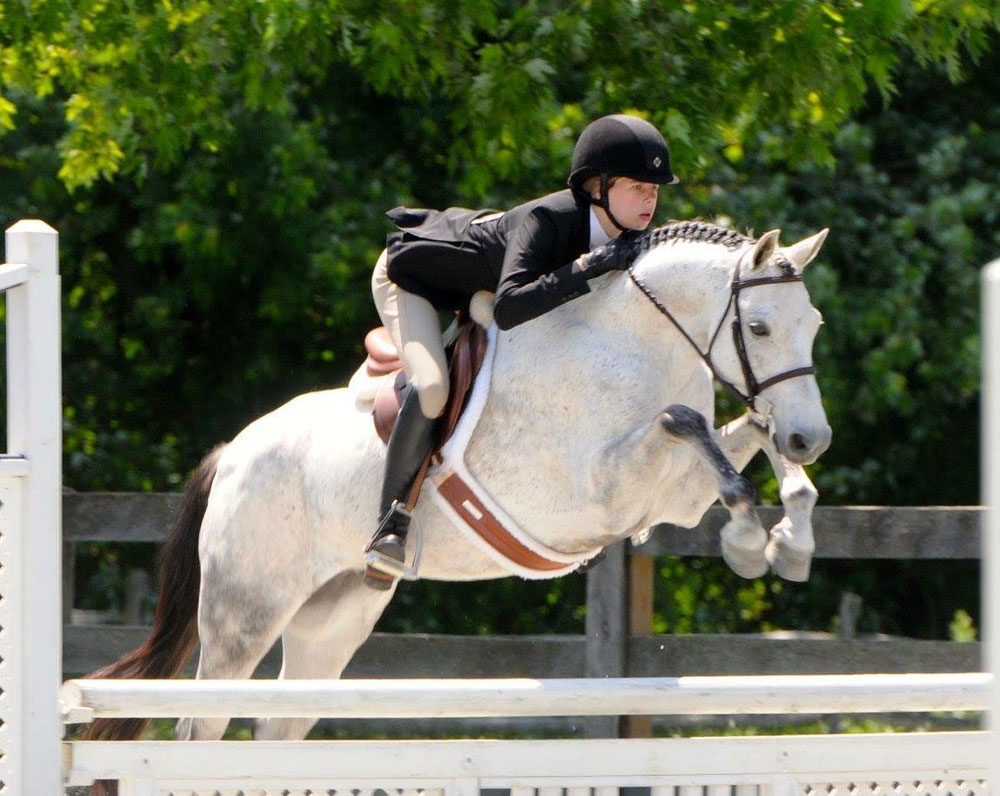 There are plenty of opportunities to find the pony that's just right for you. Four of those choices fall under one breed: the Welsh Pony and Cob.
The Section A Welsh Mountain Pony, Section B Welsh Pony, Section C Welsh Pony of Cob Type, and Section D Welsh Cob offer the breed's lovable pony character in four slightly different packages.
The countryside of Wales where Welsh Ponies and Cobs were first developed was rough, and didn't provide easy pickings when it came to food. Over time, the ponies grew to be surefooted, hardy and versatile. That's why they can be found in almost every discipline today: hunters, dressage, combined driving, English and western pleasure, heavy harness and more.
Section A: Welsh Mountain Pony
The Mountain Pony can be no taller than 12.2 hands, so it's the perfect size for a youth rider or driver. He's smart, friendly, strong and cute—a good fit for trail and pleasure, but especially talented in jumping and driving.
Section B: Welsh Pony
Bred to be a riding pony, the Section B Welsh might be the most popular of all four Welsh types.
Very similar to the Mountain Pony, the Section B Welsh is a little more elegant in build and can be taller—up to 14.2 hands. For these reasons, the Section B pony is most often seen in the show-ring.
With the versatility to do English, western, trail riding and anything in between, the Section B Welsh is one of the most popular sections in the U.S.
Section C: Welsh Pony of Cob Type
If you're looking for a strong, sturdy mount but don't want to go for a large horse, check out the Welsh Pony of Cob Type. He's got a more substantial build than the first two sections. Plus, he can't be taller than 13.2 hands, so he won't be too big for most young equestrians. The Section C is often a good choice for dressage and driving.
Section D Welsh Cob
The Section D Welsh Cob is the larger cousin of the Section C. He can be taller than 13.2 hands.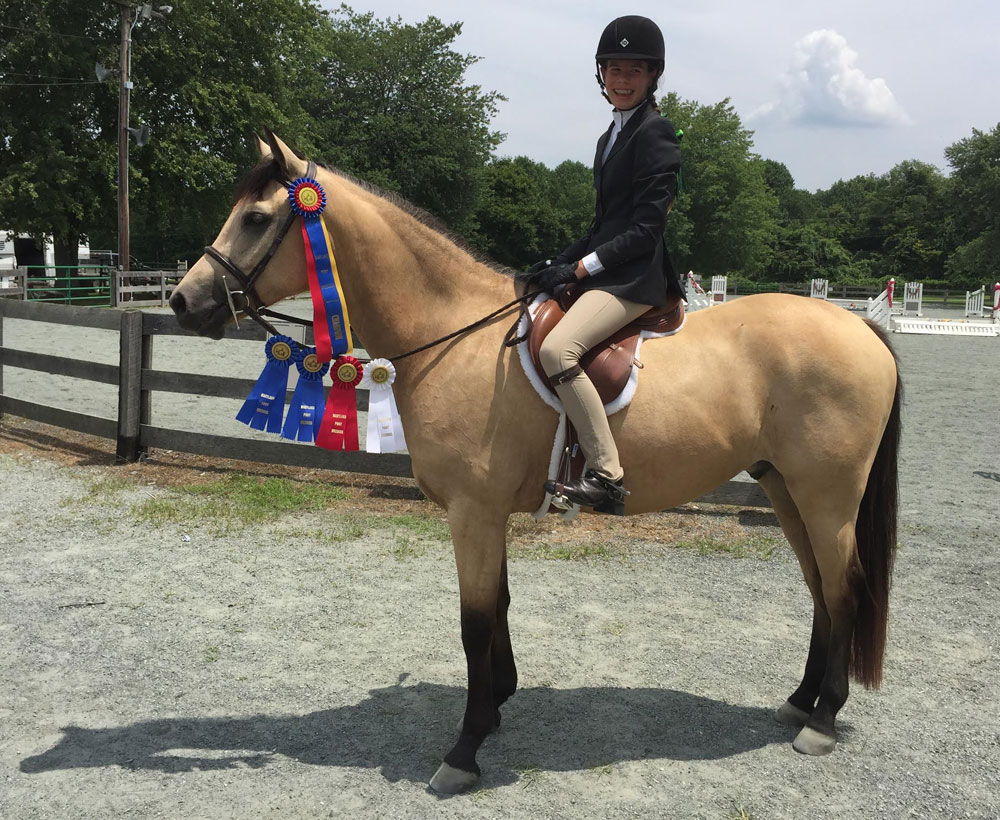 Riding a Welsh Pony
Audrey Schulze, 13, of New Jersey, has had a lot of experience riding various Welsh Ponies. "I love how clever the ponies are and how the Section A's are so tiny and cute," she says. "They all have such big hearts, and even though they are small, they will do big jobs."
Audrey has been successful in many different disciplines with her Welsh Ponies. She has placed nationally at Welsh Pony and Cob Society of America (WPCSA) shows and was the WPCSA Junior High Score Award two years in a row for youth 12 and under in 2014 and 2015.
"I do hunters, English pleasure, western pleasure, and show in-hand at the Welsh Pony shows," says Audrey.
She owns a 9-year-old Section B Pony named Gayfields Talladega Knight (Tally). "He is super athletic, loves to jump really high, and takes his job very seriously," she says. "I have never ridden a pony that loves to show and work more than he does."
"At other shows, I do pony jumpers with Tally and beginner hunters with Benny. It's funny how Tally can go from winning western pleasure to showing in jumpers. It proves how versatile Welsh Ponies are."
Just for fun, Audrey enjoys doing hunter paces and cross-country schooling with her ponies. "It's fun to ride them outside of the ring once in a while and see how fast they can go!" she says. "I also love taking the ponies on a trail that goes to a lake so they can play in the water."
Audrey also owns two Half-Welsh Ponies, Big Ben (Benny) and Magical Masterpiece (Maggie). The Half-Welsh makes up an additional section in the Welsh Pony and Cob Society of America. Because Welsh Ponies and Cobs are known for passing on their best qualities, they're often crossed with other breeds.
Audrey says it's hard for her to choose a favorite quality about the Welsh Pony's competitive skills. But that, along with their friendliness and ability to easily go from one discipline to another, makes Welsh Ponies and Cobs great options for kids who want to try it all!
---
This article about the welsh pony and cob originally appeared in the January/February 2017 issue of Young Rider magazine. Click here to subscribe!