UPtv, the television destination for uplifting entertainment, will premiere the new season of fan-favorite series Heartland on Thursday, May 19 at 8 p.m. ET (10 episodes).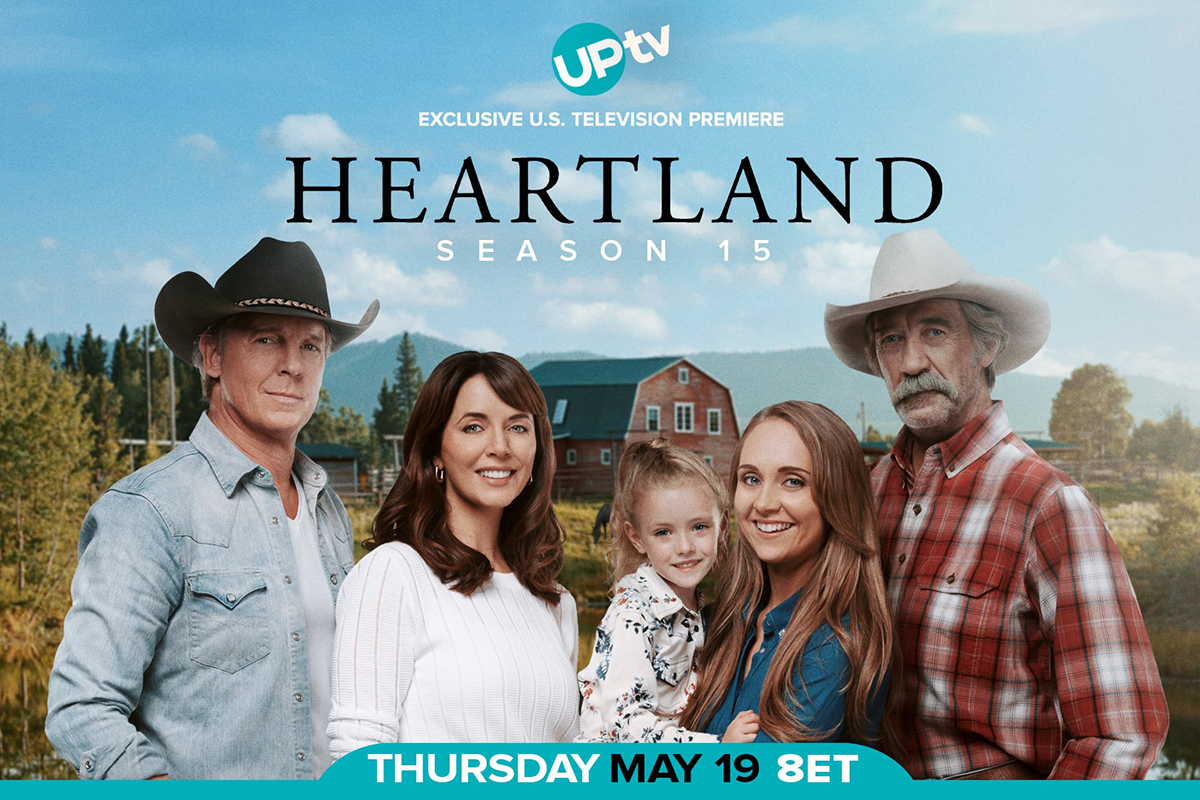 Heartland, the 5th most streamed series in 2021 according to a recent Nielsen report*, is set in the rolling foothills of the Rockies in the fictional town of Hudson, Alberta. While some journeys end, others are just beginning. The Bartlett-Fleming family has learned a hard lesson: life is short, and you have to live each day to the fullest.
In Season 15, they will put what they learned into practice. Last season, Amy said goodbye to the past. This season, she embraces the future – raising her daughter and working with the horses who continue to heal her while branching out into a new phase of her life and profession. She is moving forward and feels determined to leave a legacy. In fact, Jack, Lisa, Lou and Tim have all decided that now is not the time to pull back, but to ramp up, to create new dreams and fulfill old ones.
And, as they always do, the family will pull together to help each other… and will ultimately end up stronger than ever. Heartland stars Amber Marshall, Michelle Morgan, Shaun Bartlett, Chris Potter and Baye McPherson.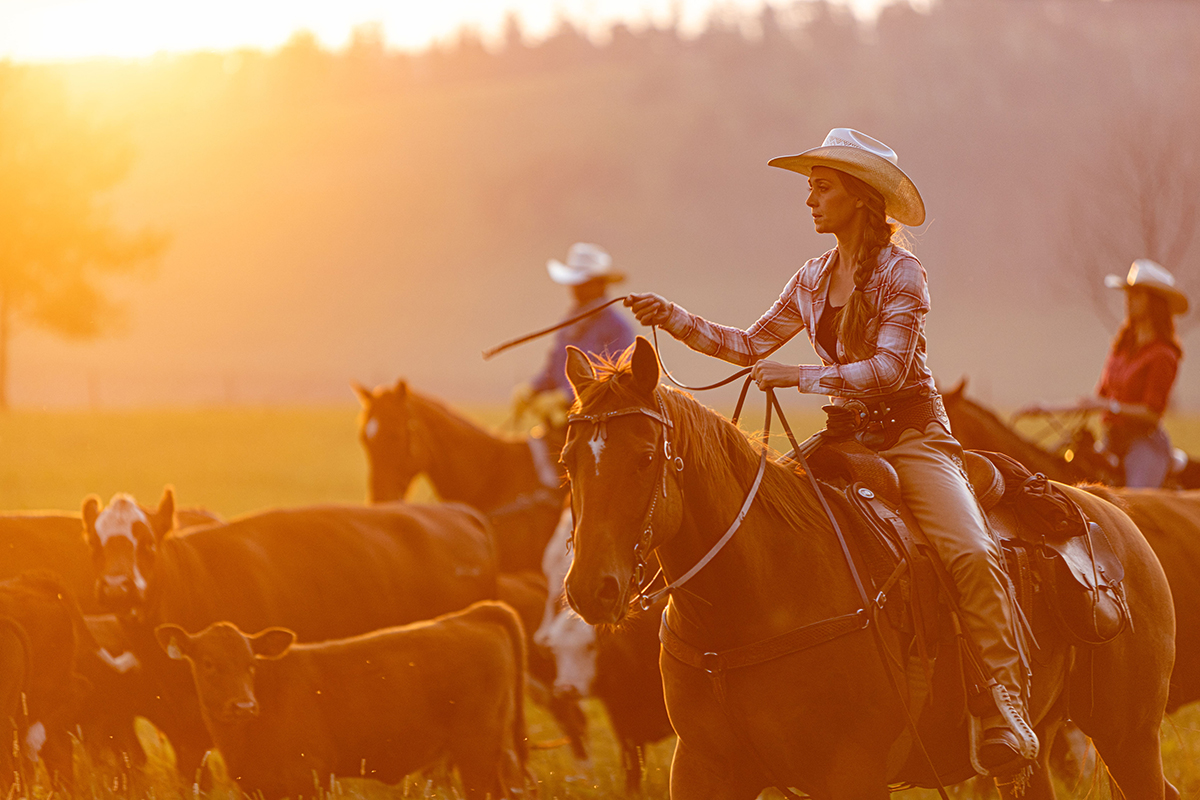 *Source: The Wrap 1/21/22 Nielsen Streaming Content Ratings (Netflix, Amazon Prime, Disney+, Apple TV+ and Hulu\ Nielsen National TV Panel, US Viewing through Television; P2+ Minutes Viewed in Millions (12/28/2020 – 12/26/2021).
About UP Entertainment
UP Entertainment, home to UPtv, AspireTV, AspireTV Life, UP Faith & Family and Cine Romántico, is the destination for uplifting entertainment for passionate and diverse audiences across the leading cable, satellite and streaming platforms. UPtv is the trusted network for adults seeking positive programming with relatable stories of love, laughter and relationships, through exclusive premiere movies, box-office hit films and beloved series. AspireTV is the premier network for Black culture and urban lifestyle programming featuring original productions in food, home and fashion. AspireTV Life is the first free ad supported streaming television (FAST) channel dedicated to sharing the experiences of the multicultural audience through cooking, fashion, travel, design and more. UP Faith & Family is the leading streaming service in uplifting entertainment and includes exclusive access to original productions from the UP Entertainment family of brands. Additionally, UP Entertainment in partnership with PixL Dos, manages and distributes Cine Romántico, a free ad-supported streaming television (FAST) channel featuring the best of Hollywood TV romance movies in Spanish.
Follow UPtv on the web, on Facebook, on Twitter at @Uptv, and Instagram at UP_TV.