Show season is here, and warmer weather means it's time for trail riding. No matter your destination, packing your trailer properly should be a priority. Our friends at the United States Pony Club (USPC) made two lists to help you do just that! Find those below, and check out the Summer issue of Young Rider for more tips.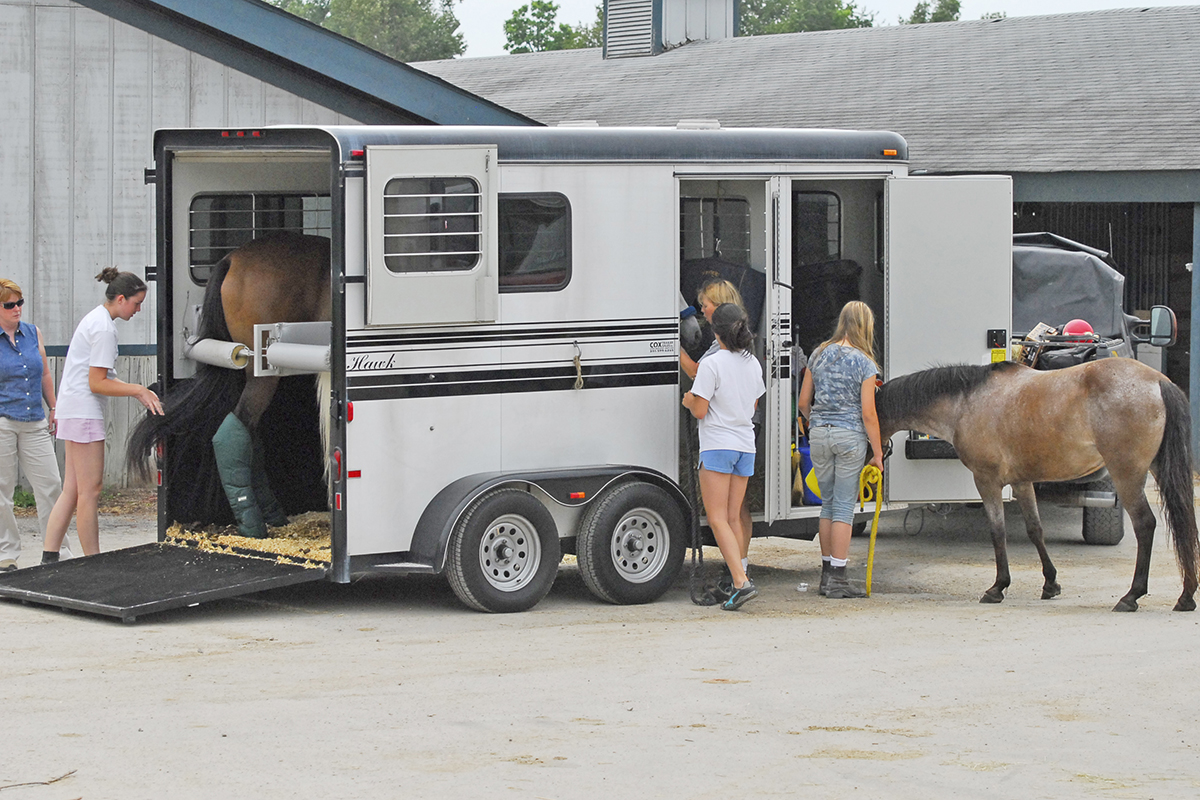 Trailer Packing List
Here are essential items to be sure to have with you on the road:
Tow vehicle registration
Insurance card
Trailer registration with current inspection stamp (if state required)
Coggins test and health papers for horses (if required)
Equine first-aid kit
Human first-aid kit
Tool kit (hammer, pliers, screwdrivers, electrical tape, et cetera)
At least 5 gallons of water from home in a container with a lid
Water bucket (On a long haul, offer water when filling up the tow vehicle with fuel)
Extra halter and lead rope
Your tack and grooming kit
Feed for travel or for an overnight stay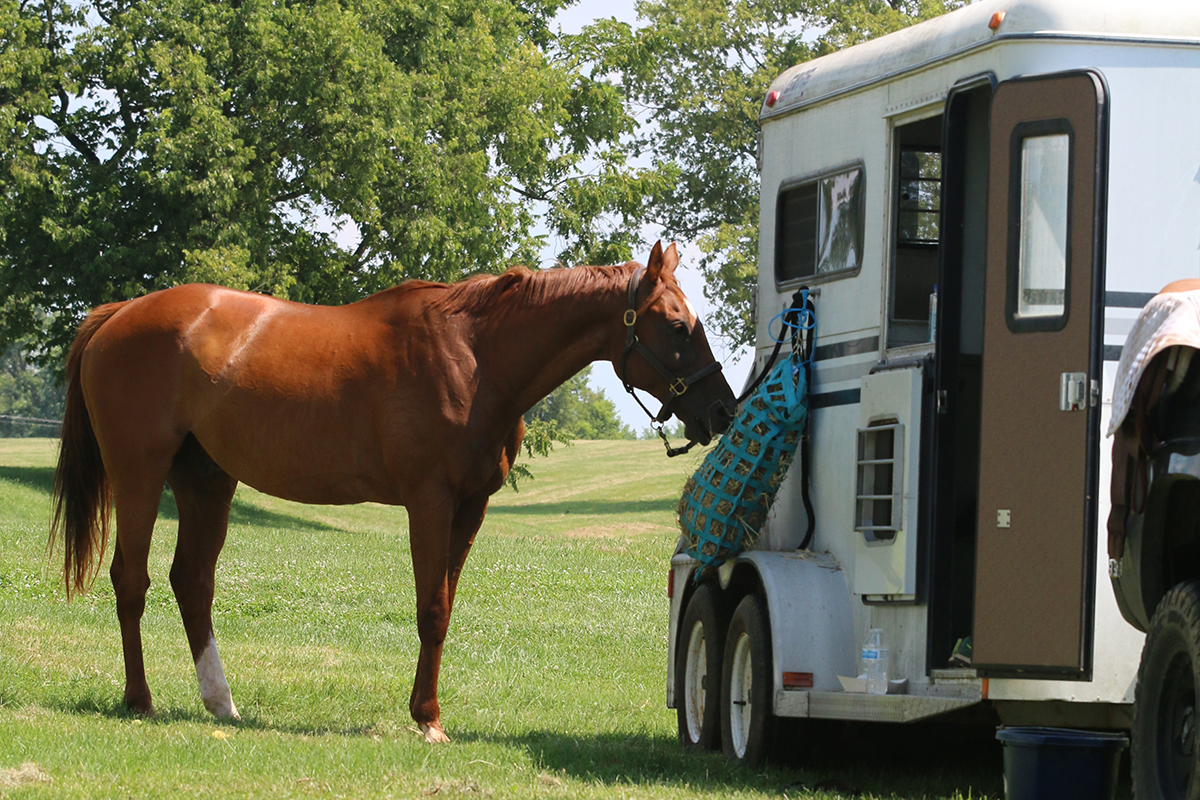 Pre-Trip Checklist
The following items should be checked every time you haul, even for a short distance:
Check oil, fluid levels, coolant, and belts on the tow vehicle.
Make sure the fuel tank is full (the driver should keep an eye on the fuel gauge to prevent running out of fuel and being stranded).
Check the hitch on the tow vehicle for loose or cracked welds and bolts.
Check for a loose ball on the hitch.
Check both vehicle and trailer for loose or broken electrical connectors.
Check signal and brake lights on trailer.
Check safety chains, hooks, and connection points.
Check tire pressure on the tow vehicle, trailer, and spare tires.
Have tire-changing equipment that fits both trailer and tow vehicle tires.
Check the trailer interior for wasp and hornet nests—they can appear within just a few days!
Find more packing tips in the Summer 2022 issue of Young Rider. Click here to subscribe!