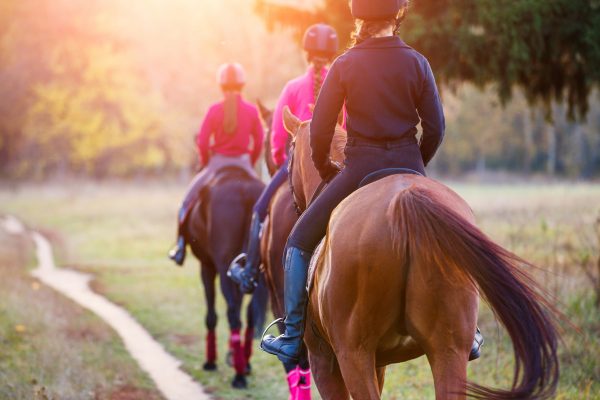 It might seem a little bit early to start thinking about going to riding camp this summer, but camp spaces fill up quickly and you should begin surfing the web for camps right now. If you don't book a bunk soon, you might be spending the whole summer at home being bored! Talk to mom or dad and start looking at the different camps.
You can find a lot of great camps in Young Rider magazine and in our Horse Camps Directory. You're sure to find a camp that suits you to a T.
If this is your first time going to riding camp, it's important to make a list of all the things you'll need to take with you. You don't want to arrive at camp and find out that you've left your riding gloves in your tack box. And there are little things that you can throw into your suitcase or duffle bag that will make your camp experience even more fun.
We've got a bunch of content about attending horse camps. Ask your pony pals what they take to camp. Visit the local tack shop and talk to the sales staff about essential camp gear. They may have a few suggestions, too.
Before you leave for camp, it's a good idea to look on the camp's website first to see if there are items that are banned. Some camps ask you to leave your cell phones, computers and electronic devices at home. A few camps forbid tasty treats like candy. Don't get in trouble on your first day at camp for smuggling in contraband!
Being away from home for a week or more can feel a bit strange at first. But if you bring all of the right gear, settling into camp life will be much easier. Have fun!