With age comes wisdom, and that's one of the top benefits of the senior horse. Sure, they might require some extra TLC, but it's well worth it in return for all they give to us. My favorite horses—Teddy, Challis, Trevor and Beau—all came into my life in their golden years and were definitely worth their weight in gold.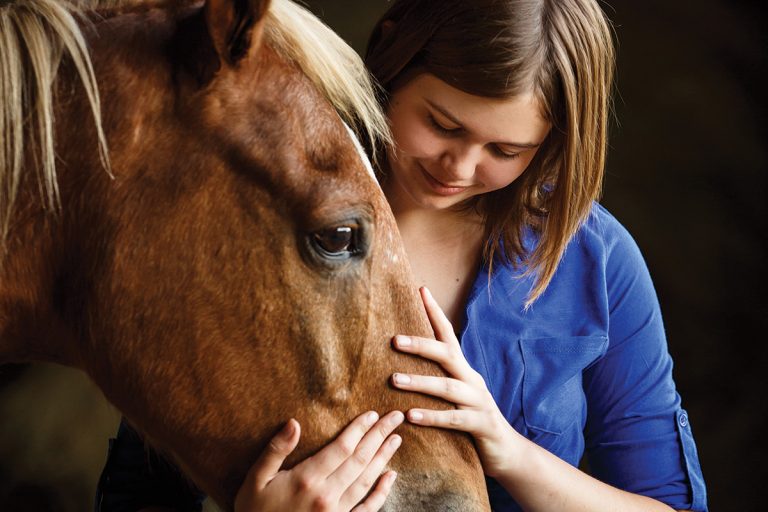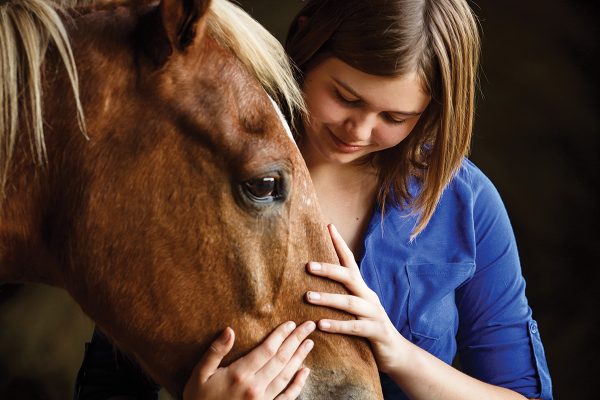 Challis had lived in a boarding barn at the county fairgrounds and got used to all kinds of commotion—even being ridden under a Ferris wheel! And after having a few mounting block mishaps with other horses, I always appreciated how Beau stood like a rock while I got on and waited patiently until asked to walk off.
If you're lucky enough to ride a super-special senior horse, you know there are many reasons why an oldie is a goodie.
Personality Plus
With a young horse, it's hard to predict exactly what he will grow up to be. With an older horse, you already know. As horses get older, that special side of their personality really comes out. They can be sweet, silly, goofy or grumpy. They can also sometimes be set in their ways and will clearly let you know their opinion!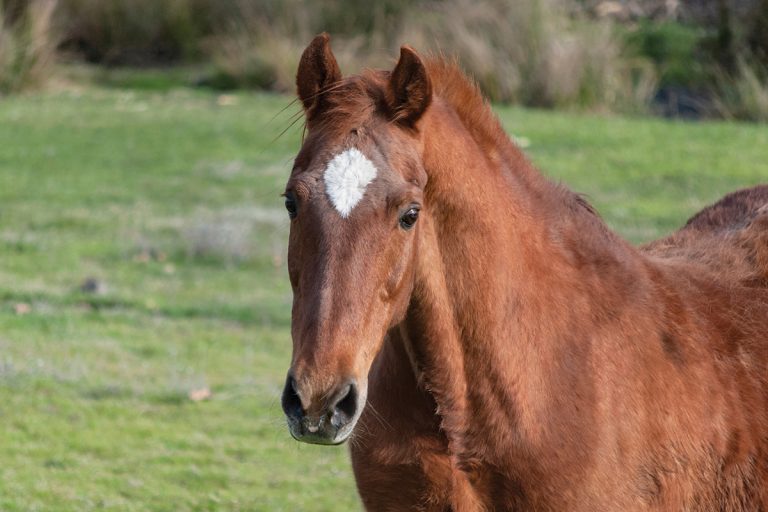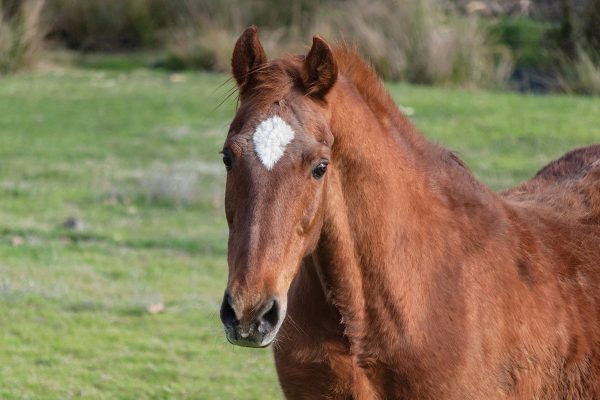 There's nothing better than seeing your senior horse feeling frisky enough to run and kick up his heels in the pasture when you turn him out. It makes you feel good to know that he feels good.
Ideal Teachers
Older horses make ideal mounts for youth riders. They have the advantage of knowing how to do their job well so that they can help you learn—whether that's seeing a distance to a jump, executing a precise showmanship pattern, or finding the pocket to perfect barrel turns.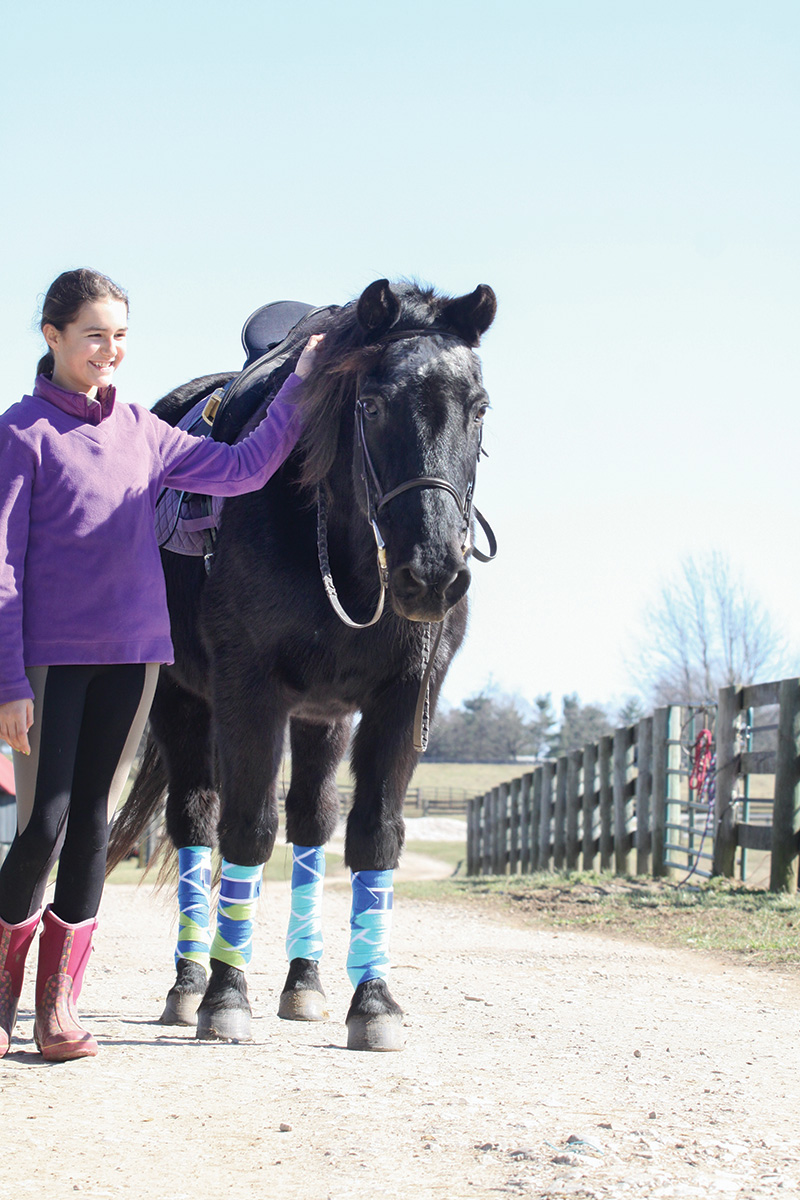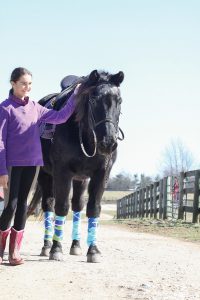 They tend to stay relaxed, patient and forgiving of mistakes. Some of them also seem to know just when to test you to challenge your riding skills.
After a long career, it can be a win-win situation for an older horse to step down to a less-demanding job. That might mean a slower pace, lower jumps, a less-competitive show division or a more gentle sport or riding activity.
In addition to the beloved beginner lesson horse, a schoolmaster is an older horse that has advanced experience. These horses will perform to a high level—if you ride them correctly.
Challis had some super-fancy dressage moves, but when I first started riding him, I could barely get him to canter with my clumsy cues. No horse is "push-button"—until you learn the right buttons to push!
As these horses and ponies are outgrown by their riders—whether in size or skill level—the good ones often move on to another young rider who is ready to learn.
Special Care
Looking after a senior horse builds a special bond. My favorite memories of Teddy and Trevor are not the riding we did, but all the time I spent at the barn taking care of them and just hanging out. Teddy even got to have an official retirement party.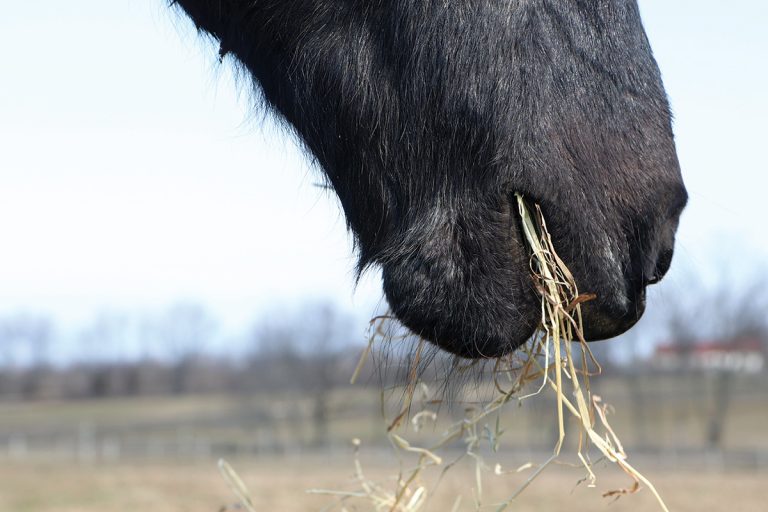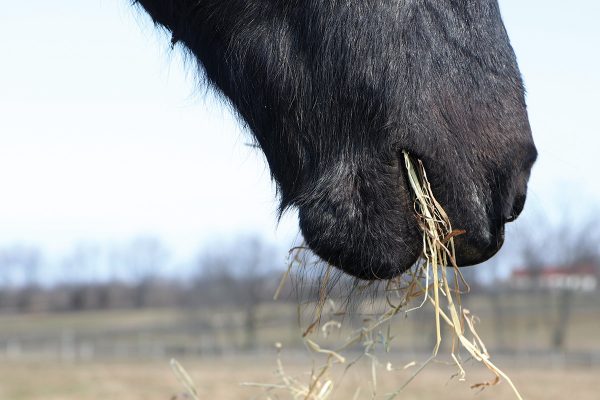 These extra-special horses often need a little extra care. But the great news is that horses can live longer and better lives than ever, thanks to proper nutrition and vet care. Here are a few things to keep in mind when caring for your older horse.
◆ Twice-a-year wellness checkups with your vet are a good idea to keep the older horse in good condition and up to date on preventive care.
◆ Regular dental care is essential for seniors to be able to chew and digest food properly. As horses get older, they may suffer from a variety of dental problems that make it difficult to eat, including missing or worn-down teeth, or sharp points from uneven wear. They may also require soaked feed that is easier for them to eat, such as complete feed pellets or beet pulp.
◆ Good nutrition is especially important for senior horses; staying at a healthy weight can be a challenge. There are many senior feeds that are specially formulated to meet the needs of the older horse, as well as supplements to support their particular health concerns.
◆ Arthritis is a common problem for older horses, causing joint pain and lameness. Your vet may be able to help with a variety of medications. Sometimes special shoeing, supplements or other support is needed to keep the older horse comfortable. Plenty of turnout time keeps them moving around freely.
◆ An older horse can be stiff when starting out, so plan on a gradual warm-up for his joints and muscles at the beginning of your ride and an appropriate cool-down afterward.
◆ Be observant and keep an eye on your horse's attitude, as well as his athletic performance. Watch for signs that what you are asking him to do is causing pain or discomfort, or may be too much for him. Also make sure he isn't getting bullied or chased away from his feed by younger pasture companions.
◆ Your oldie may be more sensitive to extreme weather and require extra protection from the elements, such as a blanket in winter.
◆ If you notice that your horse's coat is super long and thick and does not fully shed out in the spring, this may be a sign of Cushing's disease. If you suspect Cushing's disease, call your vet to get it diagnosed and treated. Most horses with Cushing's disease manage quite well with medication—and regular haircuts!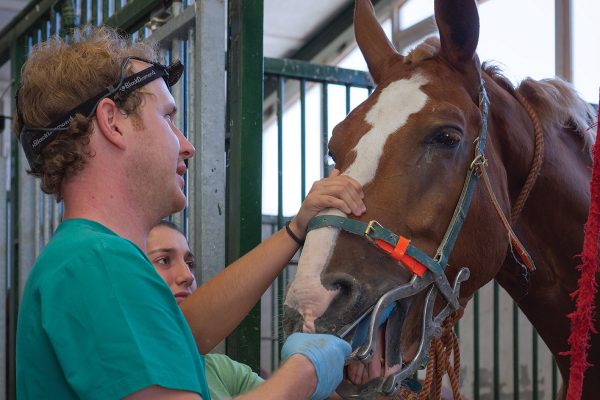 Extra attention makes all the difference in keeping senior horses, who have a lot to offer, going strong. Above all, they are great friends and beloved members of the family. Taking care of your elder equine friend the same way he takes care of you is the best way to help him enjoy a long, healthy life.
This article about senior horses appeared in the Fall 2021 issue of Young Rider magazine. Click here to subscribe!