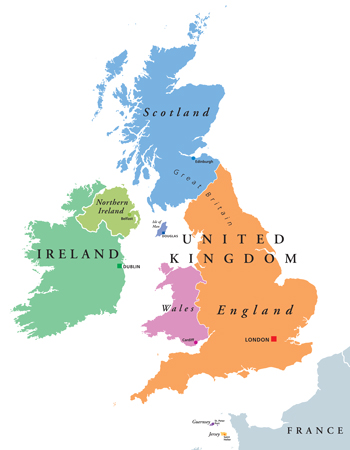 There's lots to love about ponies, and breeds that are considered British Native Ponies are among the most talented and beautiful in the world. These ponies have a long and fascinating history and are native to England, Ireland, Scotland and Wales. Over time, they've found devoted fans all over the world who love their beauty, intelligence, and amazing pony power. Let's travel the United Kingdom to see which breeds originated there.
England
Dales Ponies: These charming ponies are larger than many of the other British native ponies and stand 13.2 to 14.2 hands, making them a nice choice for riding or driving. Dales Ponies are known for their excellent legs and feet and they exhibit plenty of knee action at the trot. Another hallmark of the breed: their adorable ears with curved tips.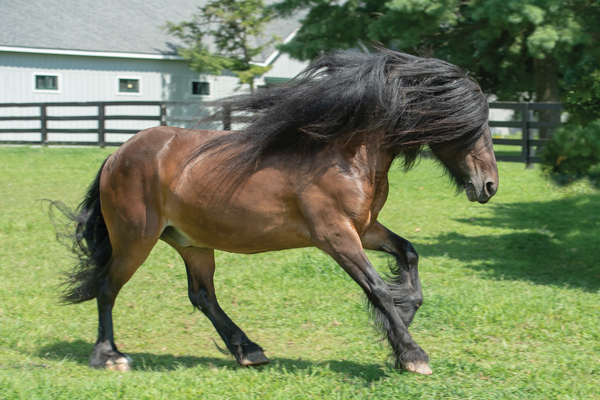 Dartmoor Ponies: These hardy little ponies stand 11 to 12.2 hands and are most often bay or black, although chestnuts, roans, and grays are sometimes found. They're attractive ponies, although not often seen in the United States.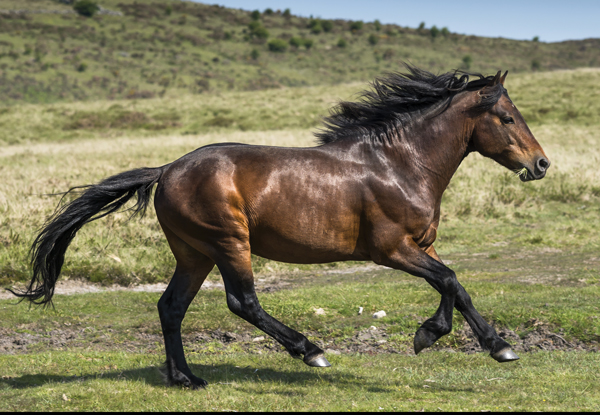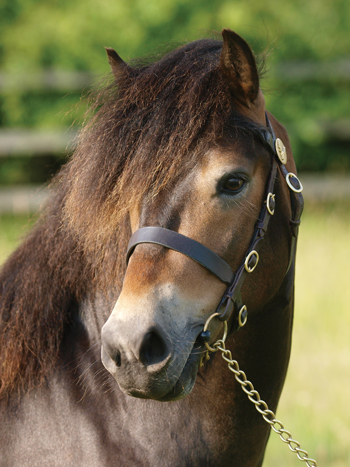 Exmoor Ponies: The distinctive Exmoor Pony hails from the moors of England and is a hardy pony with a unique two-layered coat that provides special protection from the elements.
Exmoor ponies are easy to recognize—they're nearly always brown or bay with an "oatmeal"-colored muzzle (this is often described as being "mealy-mouthed").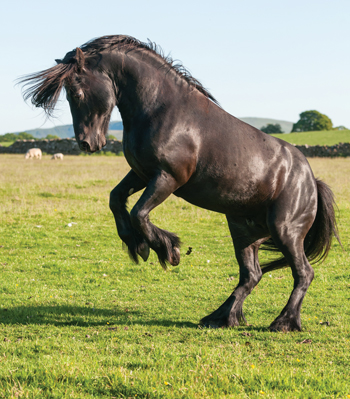 Fell Ponies: These substantial ponies resemble miniature Friesians, and rightly so, as the Friesian was one of the foundation breeds of the Fell Pony. Fell Ponies are usually black and possess plenty of feathering around their legs. The breed stands approximately 13 to 14 hands and is rare in the United States.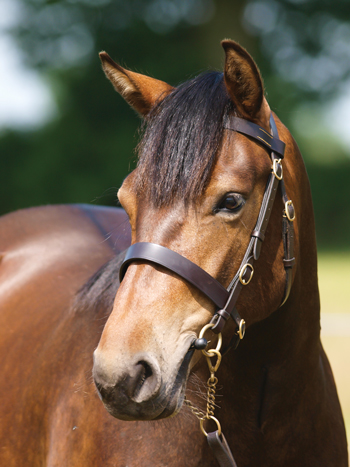 New Forest Ponies: These ponies are named for the New Forest of England and are athletic ponies that range in size from 12 to 14 hands (but not over 14.2 hands). The first New Forest Pony to arrive in the United States was a stallion named Deeracres Sir Anthony, who was imported in 1957.
---
Wales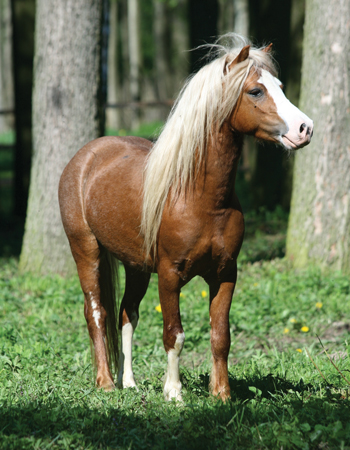 Welsh Ponies and Cobs: Welsh Ponies and Cobs come from Wales, which is why they're called Welsh Ponies. (Some people mistakenly refer to them as "Welch" Ponies.) Welsh Ponies and Cobs are noted for their beauty, quality, athleticism
and their endearing personalities. The Welsh breed is divided into four sections:
■ Section A, the Welsh Mountain Pony (up to 12.2 hands in the United States)
■ Section B, the Welsh Pony (up to 14.2 hands in the U.S.)
■ Section C, the Welsh Pony of Cob Type (up to 13.2 hands)
■ Section D, the Welsh Cob (over 13.2 hands)
---
Ireland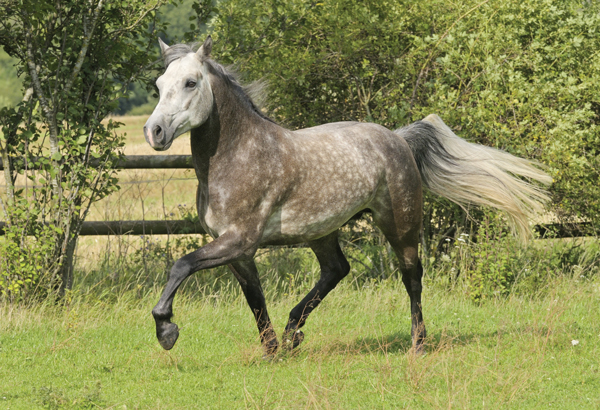 Connemara Ponies: Athletic and talented, the Connemara boasts substance and size (13 to 15 hands) as well as beauty. The breed had early influence from Arabians and Thoroughbreds, which likely contributed to the Connemara's larger size.
Connemaras have excelled in sport horse disciplines, such as eventing.
---
Scotland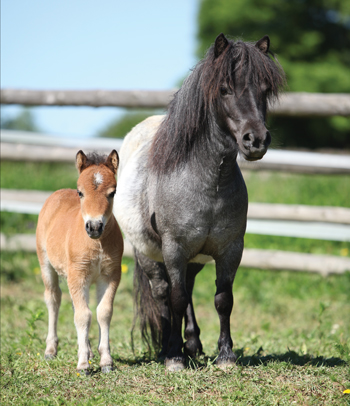 Shetland Ponies: Shetland Ponies were used for work in British coal mines during the 1800s, and later became popular as children's ponies. The type of Shetland Pony in America has evolved considerably from the native version. Today's Shetland in the U.S. has four classifications: Foundation, Classic, Modern, and Modern Pleasure.
They can be any color, although ponies with Appaloosa-type spots aren't eligible for purebred registration.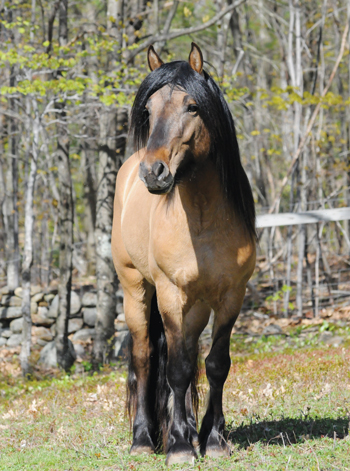 Highland Ponies: The Highland Pony comes from the Scottish Highlands, where it has been beloved for generations. The most famous breeder of Highland Ponies
is Queen Elizabeth II, who has raised them since 2007. Highland Ponies are often dun or gray, although other colors sometimes occur.
Eriskay Ponies: This extremely rare pony breed was nearly extinct in the 1970s, but the global population of Eriskay Ponies now numbers about 400. The breed is predominantly gray, but bay or black occasionally occurs, and these are said to be the only colors found in the Eriskay breed. The ponies stand 12 to 13.2 hands.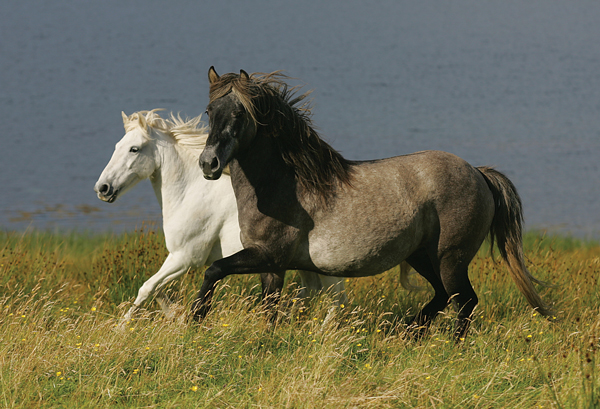 Me and My New Forest Pony
Shelby McFalls, Age 14 & Wrefleksion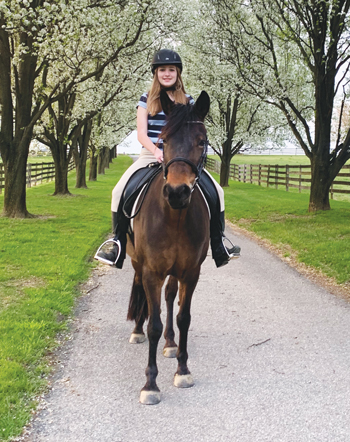 Wrefleksion is a 14-hand, 9-year-old New Forest Pony mare. She was born and bred in Pennsylvania. Her barn name is Leksi. She loves animal cookies and
Herballs, and she loves to jump.
We participate in the 4-H program and had a lot of fun competing in hunter/jumper classes and qualifying for Districts. At our 4-H fun shows, we also got to do pole bending and barrel racing for the first time. To try something different, we also rode in some Intro Level dressage tests, scoring pretty well and beating quite a few of the bigger horses. That was a lot of fun! Leksi received the New Forest Pony Society of North America's "Most Versatile Pony" award for competing in the most categories in 2018.
Since the New Forest Ponies are on the worldwide rare breed list, most people have never even heard of them and are quite surprised! It's a lot of fun to talk to people about the breed, and it's definitely an icebreaker. The New Forest Ponies are just so special and seem to really attune to their people.

This article on British Native Ponies originally appeared in the July/August 2019 issue of Young Rider magazine. Click here to subscribe!