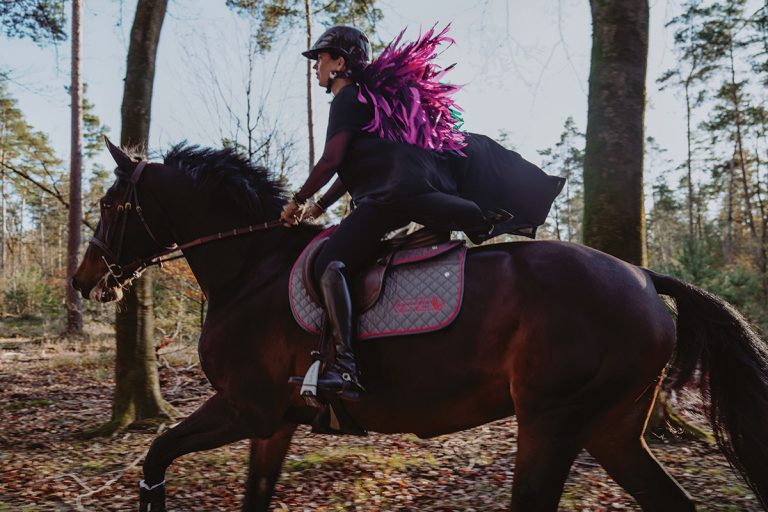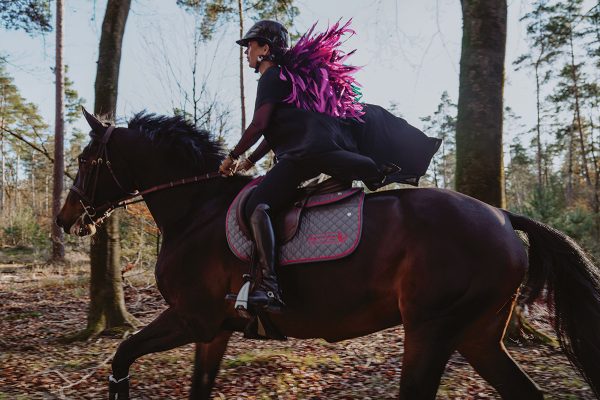 In this Q&A with show jumper Danielle Goldstein Waldman, Young Rider discusses her signature "flying feathers" and why she isn't afraid to stand out.
Young Rider: How did you get your start with horses and riding, and how did you work your way up the levels?
Dani Goldstein Waldman: I had a friend in grade school who asked if I wanted to come take a riding lesson with her one summer. I fell in love with riding immediately and just tried to ride as much as possible! As a junior, I would ride and compete up to 16 horses a day. There's no substitute for hours in the saddle! 
YR: What inspired you to wear your signature "flying feathers" in your hair?
DGW: Good question! I've always loved being an individual and sometimes our sport is a bit traditional for me. My feathers are a way for me to express my individuality and love for fashion!
YR: What is the Flying Feathers movement you created?
DGW: Flying Feathers and #ownyouRIDEntity are about accepting who you are and embracing it. It's about not living in fear of other people's opinions. It's about not feeling shame—accepting your mistakes and embracing yourself for all that you are. Try not to hide out of shame for the person you are inside. Don't apologize for being yourself! 
YR: How many horses are you currently competing? Do you have a favorite?
DGW: I'm currently competing with seven horses, and I don't have a favorite!
YR: What other hobbies or businesses do you have outside of horses?
DGW: I love cooking, designing clothing, and fashion in general! 
This Q&A with Danielle Goldstein Waldman appeared in the February 2021 Mini Digital issue of Young Rider magazine. Click here to subscribe!