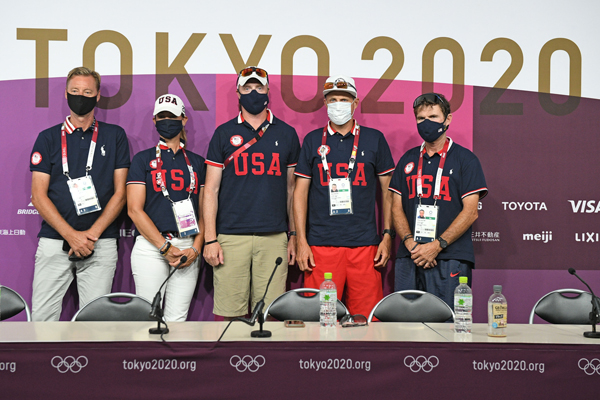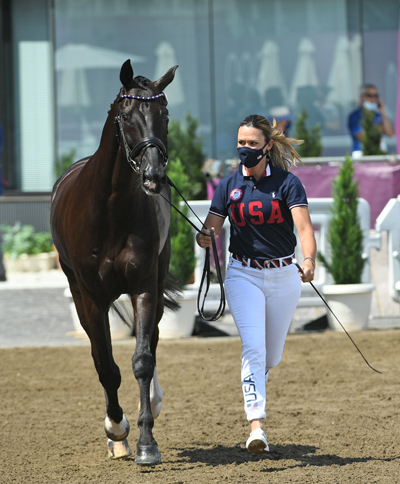 As the dressage contingent packs to leave for home, the eventing competition got under way today at the Olympic Games Tokyo 2020 with the first horse inspection. Seventy-six horses were presented to the eventing ground jury, including four from the U.S.A. and one from Canada. The reserve horses are also inspected and are included in that number.
Two horses were held for re-inspection, Pawel Spisak's Banderas from Poland who unfortunately did not pass on re-inspection, and Lauren Billy's Castle Larchfield Purdy from Puerto Rico, who was accepted upon re-inspection.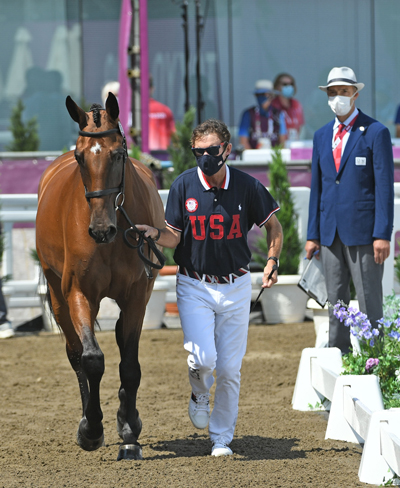 Canada's Jessica Phoenix regrettably had to pull her veteran equine partner Pavarotti due to "a minor training injury sustained in a gallop on Tuesday," and she therefore did not present him for inspection.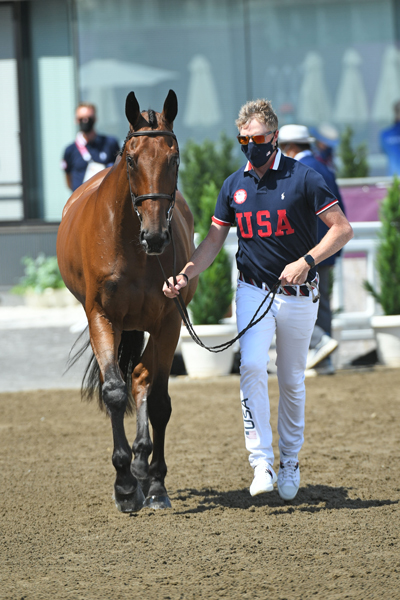 On Friday, July 30, the first section of eventing dressage starts at 8:30 a.m. Japanese Standard Time, or JST (7:30 p.m. EDT Thursday) and runs until 11 a.m JST (10 p.m. EDT Thursday). Then, there is a second session of eventing dressage tomorrow evening from 5:30 to 9 p.m JST (4:30 to 8 a.m. EDT Friday). The third and final section of eventing dressage begins on Saturday, July 31, from 8:30-11 a.m. JST (7:30-10 p.m. EDT on Friday) Then, cross-country runs Sunday, August 1, beginning at 7:45 a.m. (6:45 p.m. Saturday), and finally, show jumping takes place on Monday, August 2. There will be two rounds of show jumping since there is an Olympic rule that no athlete is able to earn both an individual and team medal for the same athletic effort.
A quick perusal of the cross-country course in the media tour on Wednesday showed a technically challenging course with many options for those who don't want to try the direct routes through an obstacle. The cross-country course designer is Derek di Grazia from the U.S.A., and the course builder is David Evans from Great Britain. Now that the first horse inspection has happened, we'll have more about the eventing course at the Tokyo Olympics before the start of cross-country. Check the orders of go here.