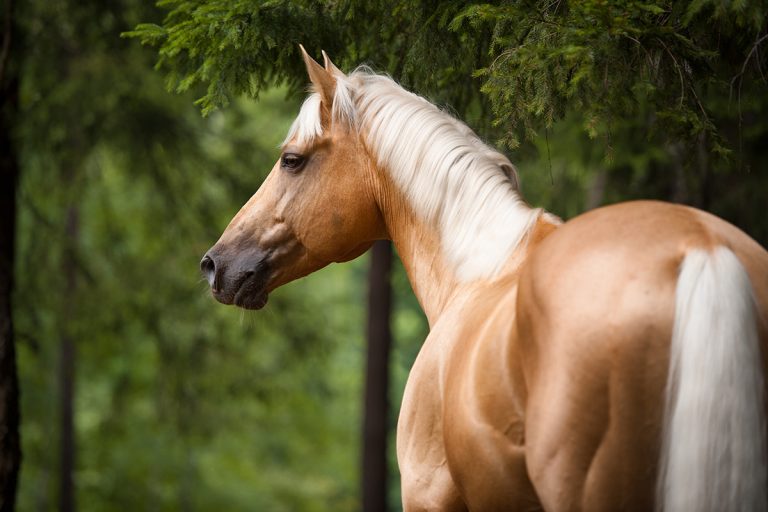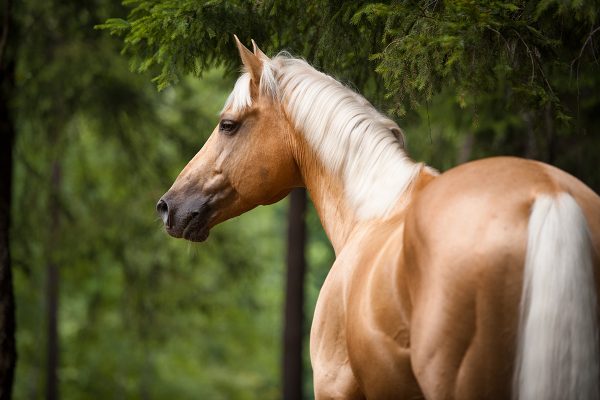 There's nothing more eye-catching than a gloriously shiny horse. If you want to give your horse that extra sparkle, there are a few things you can do to make your horse's coat shine. It begins with good health and nutrition, followed by plenty of grooming. Here are some steps to supercharge your horse's shine and get him gleaming.
Beauty from Within
You may have heard that a shiny coat starts from within, and it's true. A dull coat is often a sign of poor health or nutrition. To fully unleash your horse's shiny superpowers, make sure he has a healthy diet, and keep him up to date with all routine preventive care, including regular checkups, vaccinations and a deworming plan recommended by your vet.
For a horse that needs a little extra help, adding a supplement containing vitamins and minerals to round out his diet or a skin and coat supplement containing fat from healthy sources—such as flaxseed, fish oil or rice bran—can be just the thing to boost his glow.
Three-Step Routine
Regular grooming is essential if you want your horse to shine. Get ready to use plenty of elbow grease! Grooming not only gets your horse clean and makes him look nice—it keeps his skin healthy, too.
When you spend that extra time brushing and grooming your horse, it stimulates circulation and helps spread natural oils through his coat to bring out his best shine. Try this:
1. Curry. The more you curry, the shinier your horse will become. Currying in a circular motion brings up dirt and dander from deep down in the coat and helps loosen shedding hairs. Currying also encourages the production of those shine-inducing natural oils from the skin.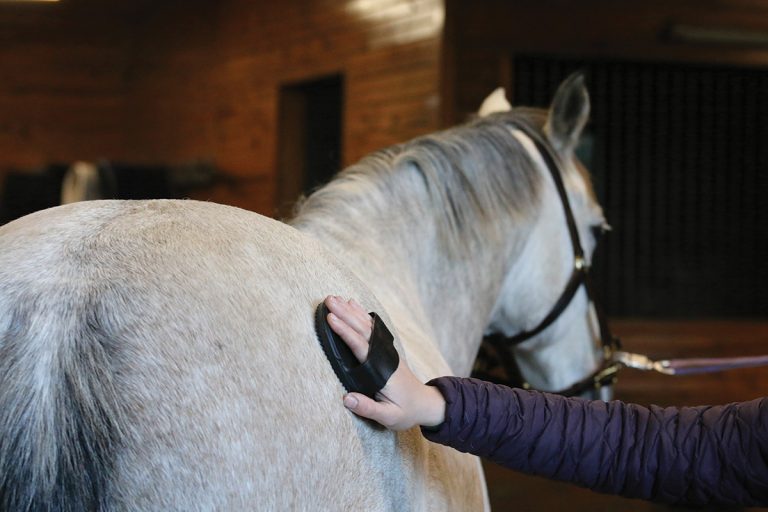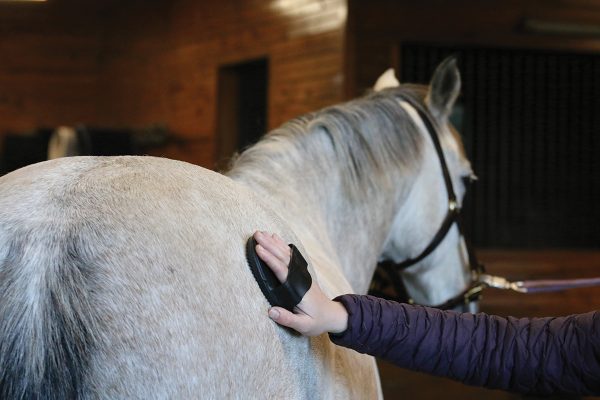 2. Brush. After currying, follow up with a medium- or stiff-bristled brush. Brush in the same direction the hair grows. Use short, firm strokes with an upward flick at the end to remove dirt and loose hair from the surface of the coat.
Finish with a soft body brush to amp up the shine. Brushing with long strokes smooths the hair so it lies flat, which helps create a more reflective surface.
Clean brushes and grooming tools are a must if you want a truly clean horse. Wash your brushes regularly by soaking them in soapy water for a few minutes, then rinse and lay them out to dry.
3. Polish. A final once-over with a towel or cloth smooths the hair down and removes any dust, hair or dander.
A spritz of coat polish spray adds additional shine and helps repel stains, dirt and dust. Many of these products also have conditioning ingredients for a healthy coat. When used as part of your regular weekly grooming routine, they can help keep your horse looking sleek and shiny.
Coat polish sprays can be a little too slippery in some places, so avoid using them in the saddle area, and skip the mane and tail if you plan to braid them soon.
Shampoo Spa Secrets
Horses don't need to shampoo as often as we do. Bathing too often can strip the oils from your horse's coat and make it look dull. Most of the time, a simple rinse will be enough to remove everyday sweat and dirt. But for show days or any time you want your horse to look his best, bring on the spa day!
Choose a mild shampoo that's made especially for horses. These shampoos are designed to be gentle on your horse's skin while cleaning all the tough dirt that horses love to roll in.
Lather up and work the shampoo into the coat for a deep clean. You can use a curry, grooming glove or your fingers to scrub down to the skin. For the mane and tail, apply shampoo directly and work it down to the roots.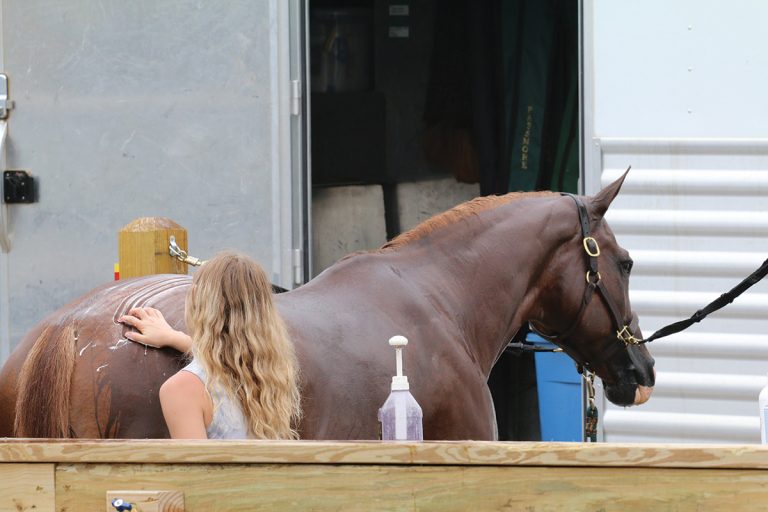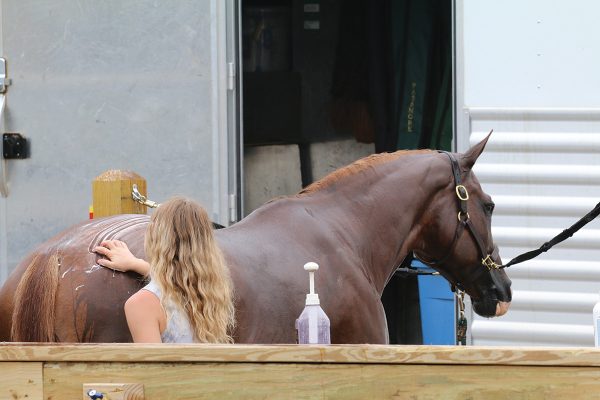 Be sure to rinse the shampoo out completely until all the soap bubbles are gone. Adding a conditioner helps make the hair stronger and smoother, which increases the shine even more.
For the final dazzling finish, apply coat polish spray right after bathing to maximize shine and detangle the mane and tail.
Remember that no product can magically fix a dull, neglected coat. If you put in the effort to groom and care for your horse, these steps will make your horse's coat shine.
This article about how to make your horse shine appeared in the August 2021 Mini Digital issue of Young Rider magazine. Click here to subscribe!