Most riders know how important it is to protect their head with a helmet. Equestrian safety vests provide extra protection from many types of injuries. A safety vest, also called a body protector, is a useful item to add to your equestrian wardrobe.
Equestrian Safety Vests: Function
These vests are primarily designed to protect a rider's ribcage, spine, and internal organs in case of a fall. They can also reduce the severity of cuts and bruises to the torso.
Safety vests are typically made of a type of foam that provides some cushioning when you hit the ground, a jump, or come in contact with a horse's hoof. No item of apparel can protect riders from all possible injuries, but that extra padding can make a difference in some cases.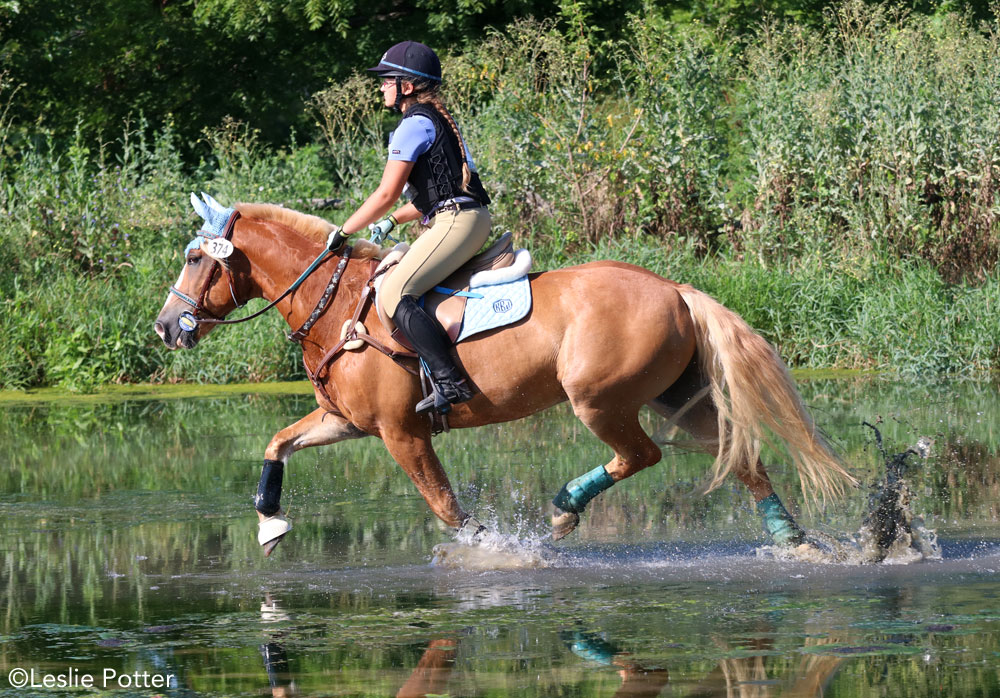 Do I Need a Vest?
If you've been to an eventing competition or a Pony Club rally, you've seen vests on riders who are jumping cross-country. The cross-country phase of eventing is the only type of riding where vests are required under U.S. Equestrian rules, but any rider in any discipline is allowed to wear one, even in non-jumping classes.
Vests are a good idea for recreational riders, too. The padding can come in handy in case of a fall out on the trail where the ground is hard or rocky.
Even some pro riders choose to wear vests when they're schooling at home, especially when they're working with young or green horses.
Correct Fit of Equestrian Safety Vests
There are lots of different options for safety vests available, and it's a good idea to visit a tack shop where you can try on a few to find the one that's the most comfortable for you.
A correctly fitted vest will fit snugly and cover the collarbone, ribcage and spine down to the tailbone. When the vest has been adjusted, you shouldn't feel a big gap between your back or shoulders and the vest.
You shouldn't feel as though the vest is restricting your movement or distracting you from riding. You want to be able to take deep breaths and move your arms.
Air Vests
Inflatable air vests are a type of protective gear that attach to the saddle by a lanyard clipped to the saddle. If the rider falls off, the lanyard breaks away from the vest, triggering a CO2 cartridge to inflate the vest like an airbag. This may help prevent some injuries by providing more padding and support.
Air vests are meant to be worn over a regular foam-padded body protector as a supplementary safety item. They may not be suitable for the smallest young riders, as it takes about 66 pounds of pressure to pull the lanyard from the vest.
Certified Vests
You may have heard the terms SEI and ASTM-certified when looking at riding helmets. Right now, body protectors aren't required to be certified, but you might want to look for one that is anyway.
ASTM certification for vests involves three different types of testing: A coverage test to measure how much of the body the vest protects; testing to determine mobility while the vest is being worn; and testing to determine how a vest responds to the force of an impact.
Many riders appreciate the peace of mind of having a certified vest, but even those that aren't certified can provide some protection when you're out on the trail or schooling over jumps. Find one that fits and feels right, and you'll be on your way to safer riding.
---
This article originally appeared in the January/February 2018 issue of Young Rider magazine. Click here to subscribe!