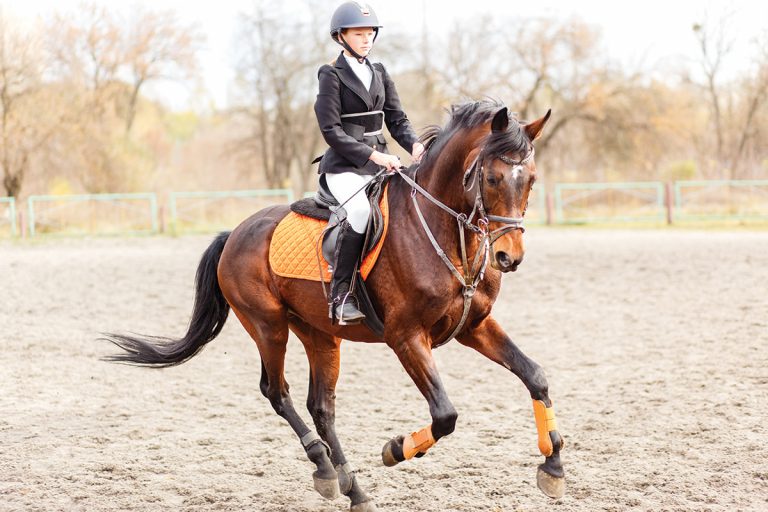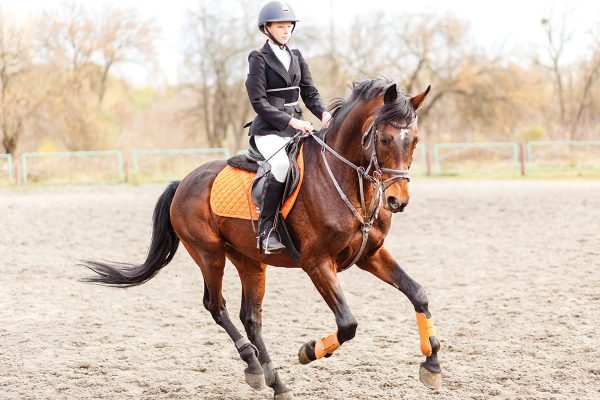 You probably already know which colors bring out the best in your horse's shiny chestnut, bay, gray or spotted coloring—maybe you're even getting quite a collection going of saddle pads, boots and shirts that coordinate. If so, you're already on board the matchy-matchy trend of matching riding gear!
This is the latest fashion trend for horses that has been sweeping tack stores across the nation. It seems everyone is crazy for coordinated looks with matching gear. Most brands now offer sets that you can buy together or separately so that your pads and polos always match. If you can find a riding shirt to go with your horse's "outfit," you'll add even more pop.
How to Get Started
If you haven't started matching your riding gear yet but want to get started, the easiest way is usually with white or black. Most English and western riders have a black or white pad and boots for their horse, and probably a shirt as well. Just bring them all out for the same ride, and voila! You're now officially matchy-matchy.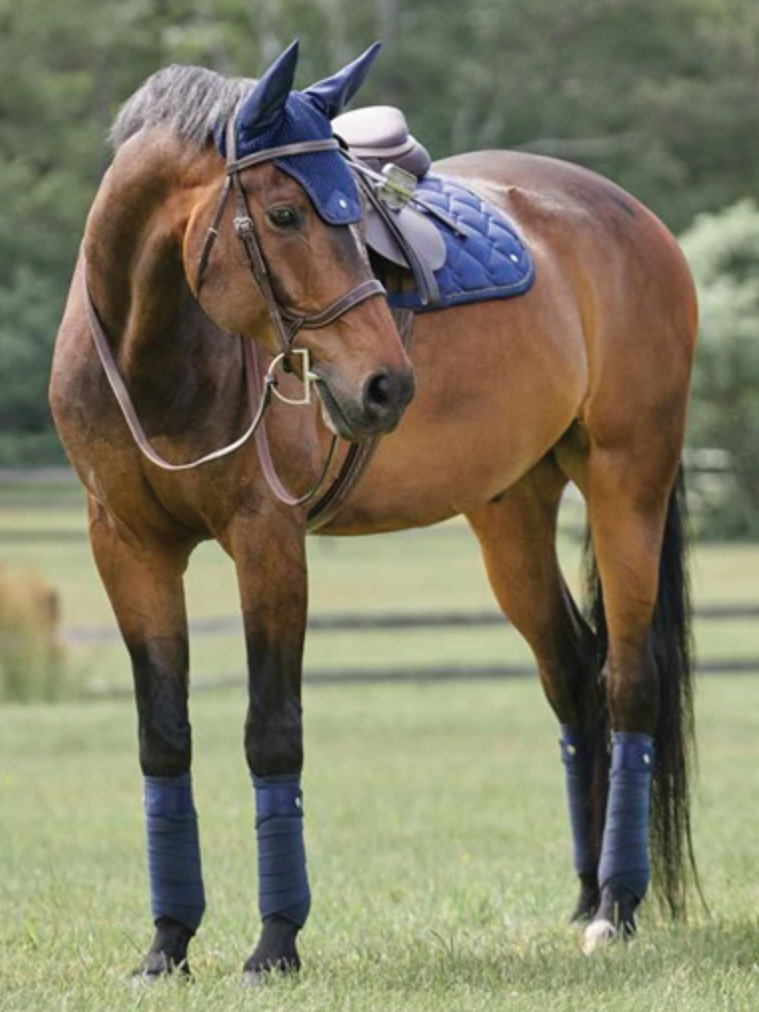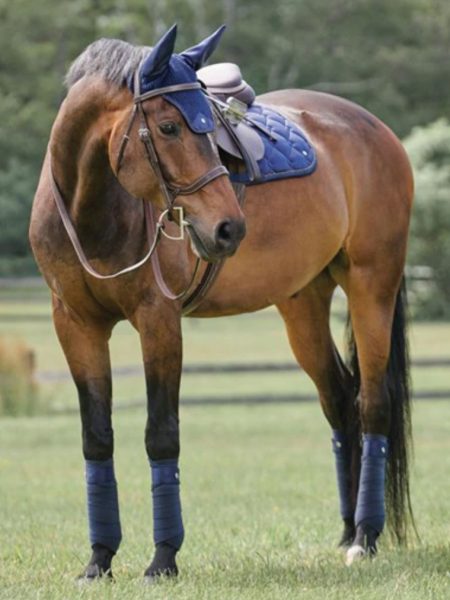 If you have some colorful shirts and pads that match pretty well, see if you can find a set of polo wraps or (if you ride western) sports medicine boots in a similar color. The look doesn't have to be exact to have the right effect when onlookers see how much effort you put into dressing up your horse like a handsome fashionista!
Next Level
If you want to take your look beyond the basics, think about a color that is opposite your horse's coat on the color wheel. For example, a palomino shade is across from navy blue, meaning this color will really make him stand out and look great. But whatever color you love that looks good on your horse is fine—the great thing is there are no rules. If you want hot pink on your chestnut mare, go for it!
If you have your heart set on a proper matching set from the same brand, think about asking for it as a birthday or holiday gift. There are some super fun and funky options to choose from, like patterns and ombre.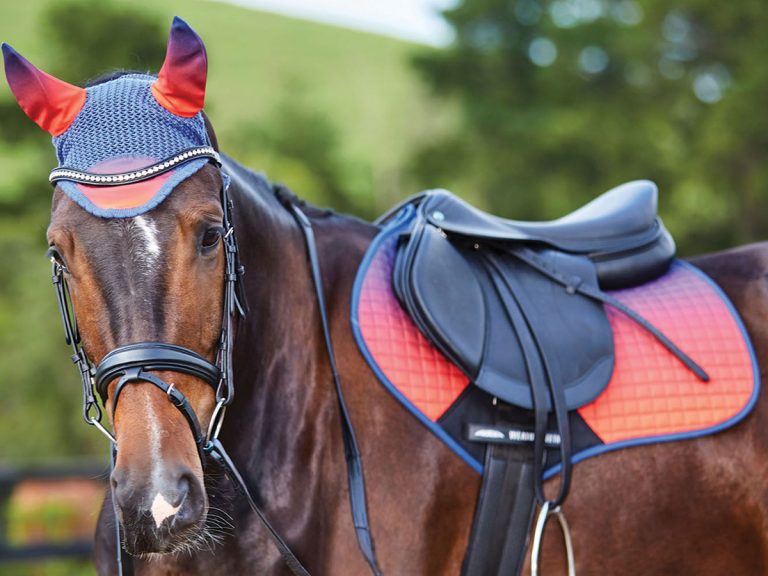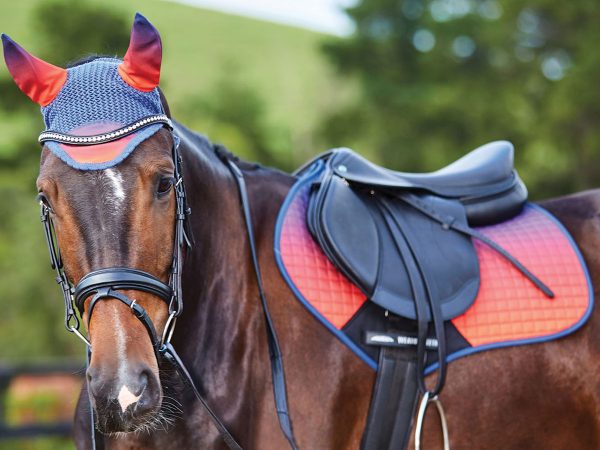 Just remember, there's no wrong way to be matchy-matchy. As long as you're having fun, you're doing it right.
This article about matching riding gear appeared in the November 2021 Mini Digital issue of Young Rider magazine. Click here to subscribe!