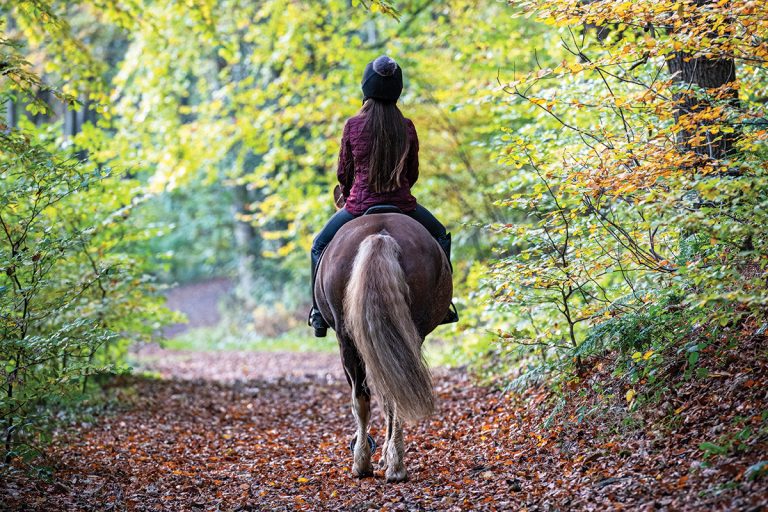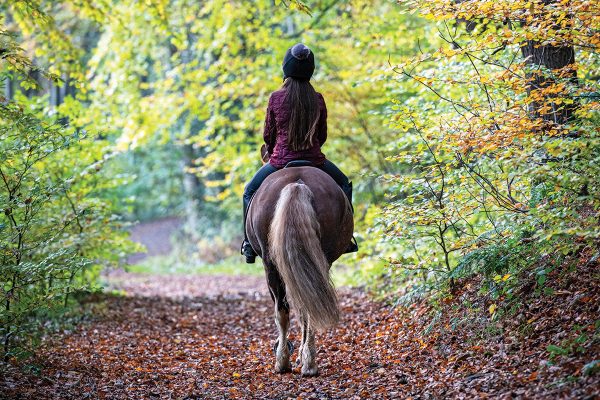 Sunshine, a light breeze, birds singing … some days are just made for trail rides. If you can't wait to hit the trail on your favorite pony, here are some helpful trail riding tips to keep in mind before you start.
1. Ride with a buddy.
Rather than setting off on your adventure alone, ask a friend to ride along with you. Better yet, ask an adult to come, too! You'll have a helping hand in case you need it, plus company to enjoy all the fun with you. What's better than sharing a great ride with friends?
2. Take your phone.
Don't ride out of the barn without grabbing your phone first. It only takes a couple of seconds to pop your phone into your pocket, and you'll be glad to have it along—even if the only reason you use it is to snap pictures of all the cool things you see on the trail.
For bonus "safe rider" points, install a GPS app before you leave. Then your phone can help you figure out where you are if you reach an unfamiliar part of the trail.
3. Allow space between horses.
Even horses that live in the same barn can get a little annoyed if their stablemates get too close, so be sure you and your friends keep a generous distance (at least the length of one horse) between each other as you ride, just as you would during a lesson or in the show ring. If the trail is narrow, ride single-file.
4. Wear an ASTM-approved helmet.
Protecting your head should be a no-brainer! Always wear your own properly fitted ASTM-approved helmet whenever and wherever you ride.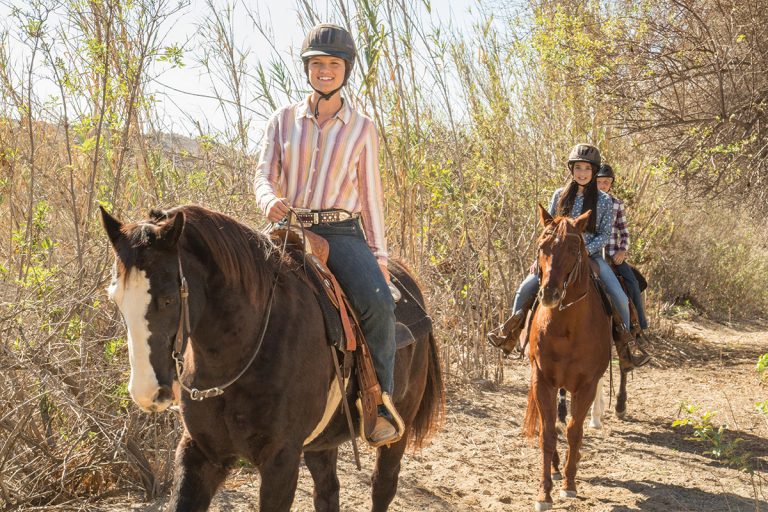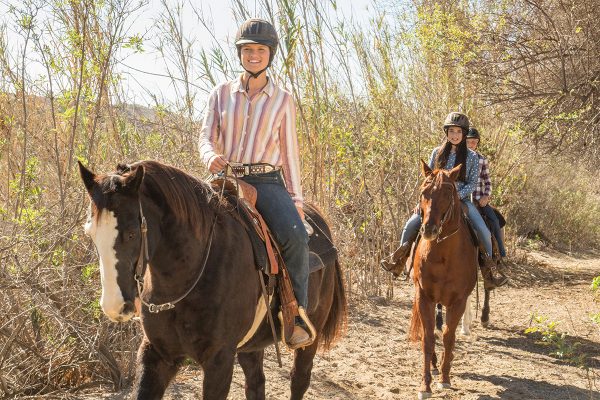 Worn the same helmet for five years or more? It's time to get a replacement. This is because the inside can break down over time, and not be as protective.
5. Tell someone where you're going.
While taking a cell phone should always be your trail-riding habit, there are times when cell phones aren't as useful as usual, like when you ride in locations that don't have a cell signal. (Bummer!)
For extra insurance, tell someone back at the barn where you're headed. Then stick to your plan and only ride those trails. Letting your friends know where you'll be won't help if you go somewhere else.
Enjoy the scenery, the fresh air, and the view on horseback. Happy trails!
This article about trail riding tips appeared in the August 2020 Mini Digital issue of Young Rider magazine. Click here to subscribe!