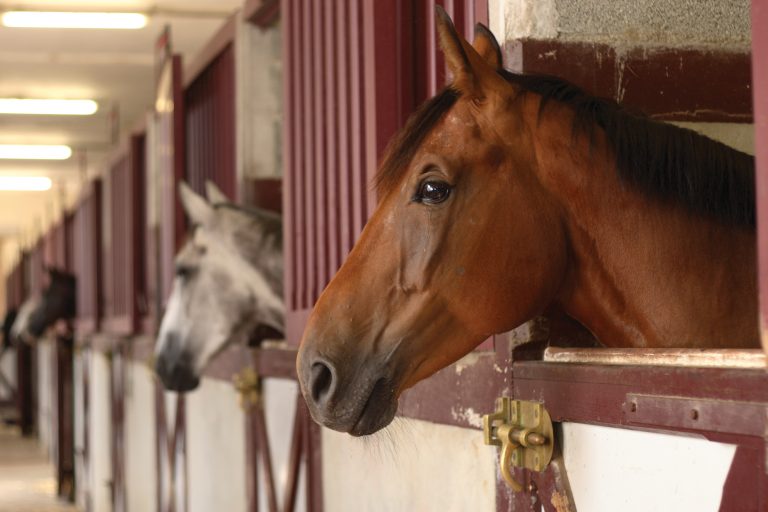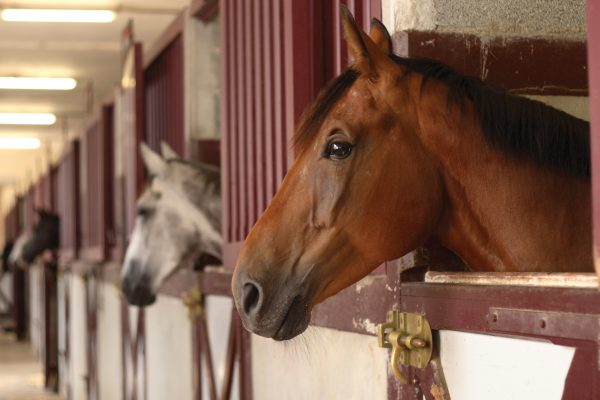 Is your horse's home a safe place? You can prevent possible accidents by checking for possible barn safety hazards. If you don't keep your horse on your home property, talk to the barn owner where you board about possibly helping to put the following safety measures in place.
Here are 10 safety tips to help keep you and your horse free from harm.
1. Be sure the barn's address is clearly visible from the street. If the riding arena is set back from other buildings, post signs with arrows pointing the way. Otherwise, EMS and the fire department could spend precious minutes looking for directions.
2. Fire is a horse owner's worst nightmare. Fire extinguishers should be within reach. Learn how to use one in case of an emergency. Sweep cobwebs out of corners and empty stalls; they burn quickly and help a small fire grow. Needless to say, cigarette smoking shouldn't be allowed near the barn.
3. A halter and lead rope for every horse should be hung in a convenient location. In case of a fire, flood or major storm, all horses—including those at pasture—should be easy to catch, halter and lead.
4. Set a date and practice loading each horse on site into a trailer—and even different types of trailers (ramp versus step-up; straight-load versus slant, et cetera) if they are available. If there's a veterinary emergency or the whole barn has to evacuate, each horse needs to load and haul with good manners.
5. To help prevent electrical fires or sudden shocks, never leave small appliances (like radios or coffee makers), holiday lights or clippers plugged in. Always use heavy-duty extension cords. Any fans used in the barn during hot, humid weather should be certified for outdoor agricultural use.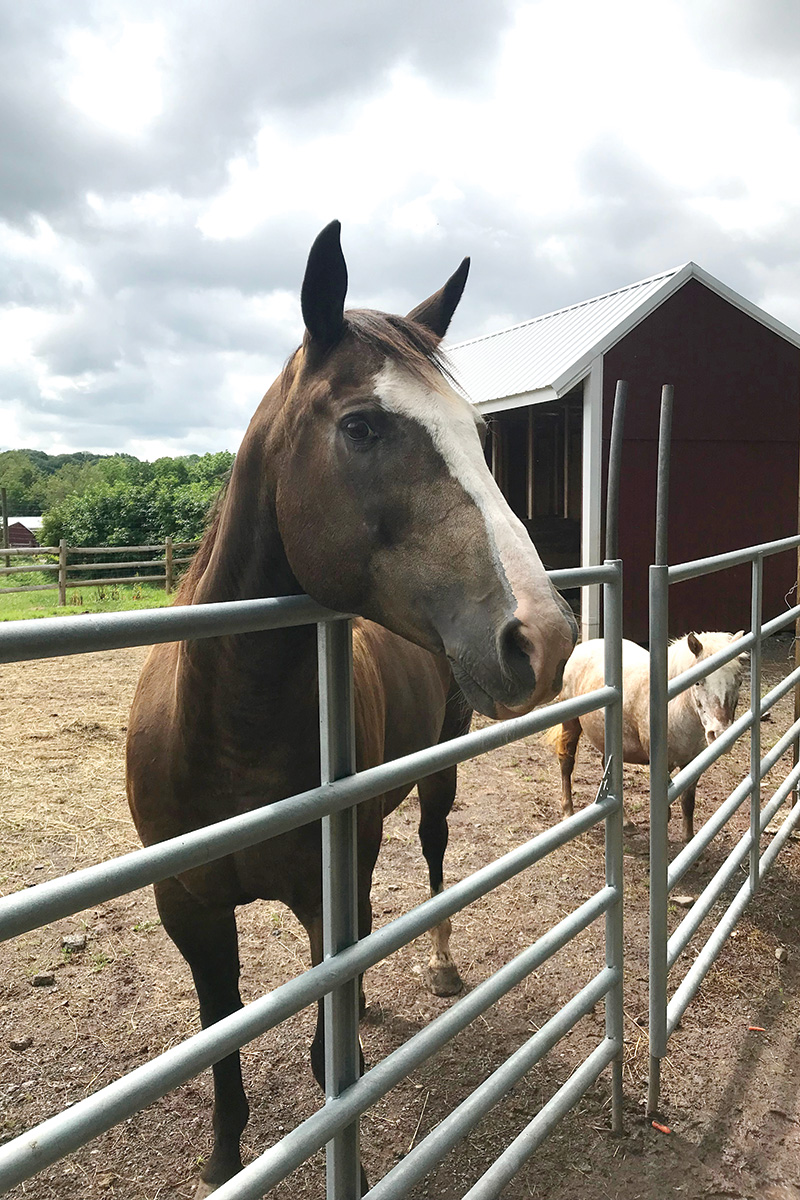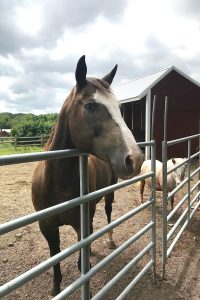 6. Keep a well-stocked first-aid kit handy. Have one for horses and one for humans. Include clean bandages, gauze pads, tape and an ice pack.
7. Are you feeding barn kitties or ranch dogs? Once they're done eating, pick up any leftover food. It can attract critters like raccoons, opossums and skunks. They can carry diseases that may affect your horse.
8. Store treats, pellets and grain in bins and tubs away from the tack room. Tiny nuggets of goodies lure rodents, who also love to nibble on leather. Weakened leather and damaged tack can lead to an accident.
9. If you open a gate, close it, even if you don't see any horses nearby. Every year, horses get hit by cars because they get loose and wander on to roads. Also, the metal latches and pins that jut out from open gates can cut a horse. Help prevent an accident by keeping gates closed.
10. Emergency contact information should be posted in several places. Everyone at the barn should know how to recognize an ill or injured horse. Sometimes you have to rely on a barn buddy. Make sure they can get help for your horse if you're not around. You can all work together to make the barn a safe haven for every horse.
This article about barn safety hazards appeared in the August 2020 Mini Digital issue of Young Rider magazine. Click here to subscribe!