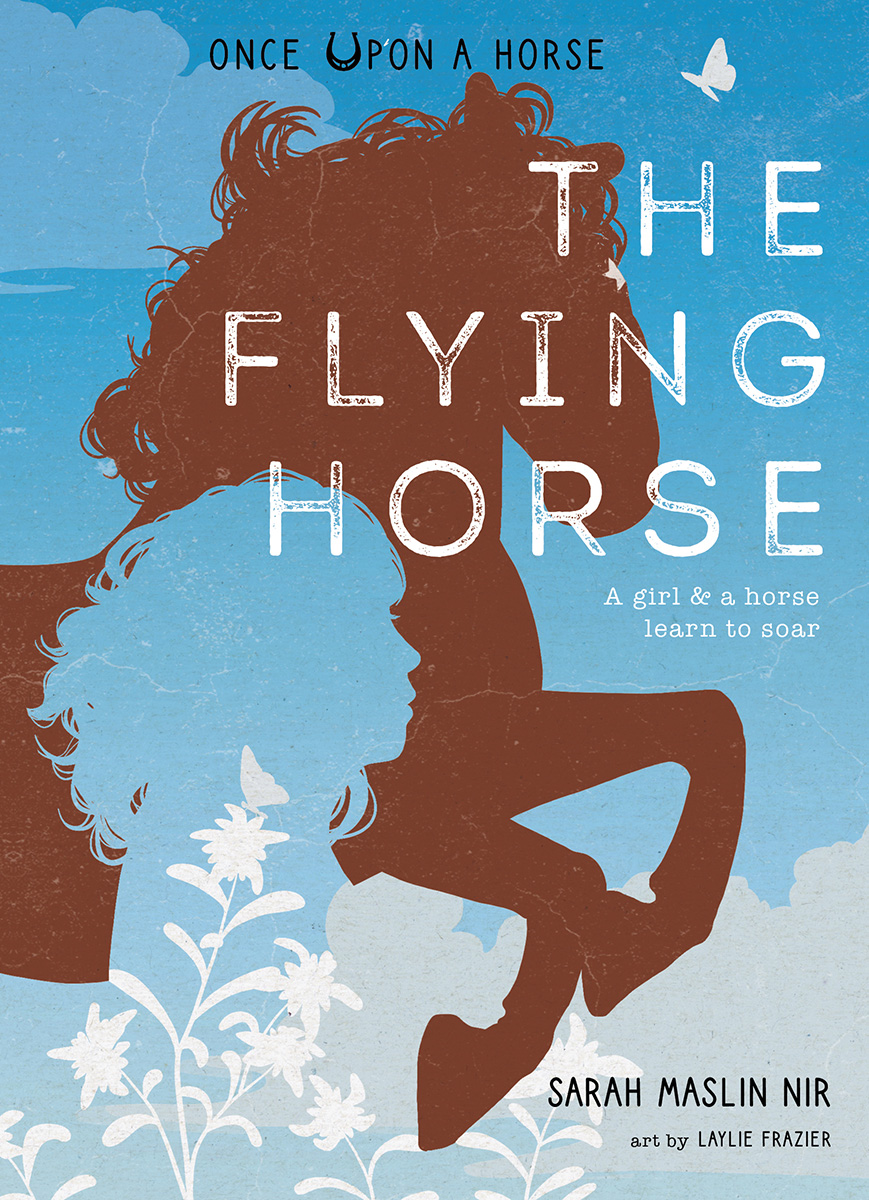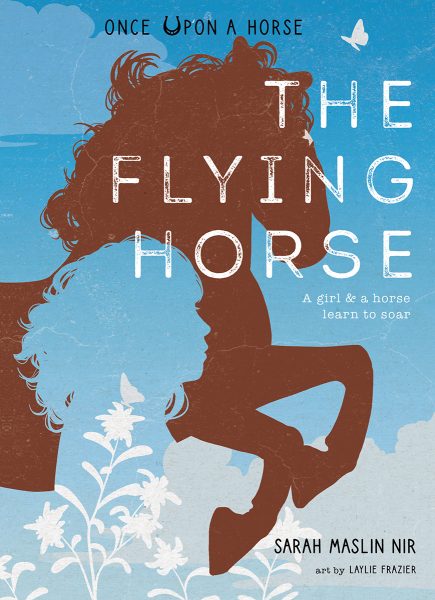 So many good books begin with the words, "Once upon a time…" But even better are ones that begin with "Once Upon a Horse," a new series of fictional stories inspired by real horses and the people who love them. The Flying Horse is the first book in the series by Sarah Maslin Nir, and it tells the story of a girl and a horse who learn to soar. Nir has been crazy about horses since the age of 2, and The Flying Horse is based on her life.
As seventh-grade Sarah is dreaming of horses in New York City, Trendsetter, a Dutch Warmblood, is making the journey from the tulip fields of his native Netherlands to an equestrian palace in Austria—the home of the famous Lipizzaner horses—and eventually landing in America, where the two find each other. Along the way, there are many stumbles and struggles as they attempt to be their best.
Overcoming Obstacles
Trendsetter is Nir's horse in real life—a Dutch Warmblood with a stubby forelock and crooked right front hoof. And Nir is Sarah, the girl who wanted to be a writer, but couldn't spell, and struggled in school. But horses were always there for her, and that's one of the reasons she was inspired to tell her story to help kids who might be struggling too.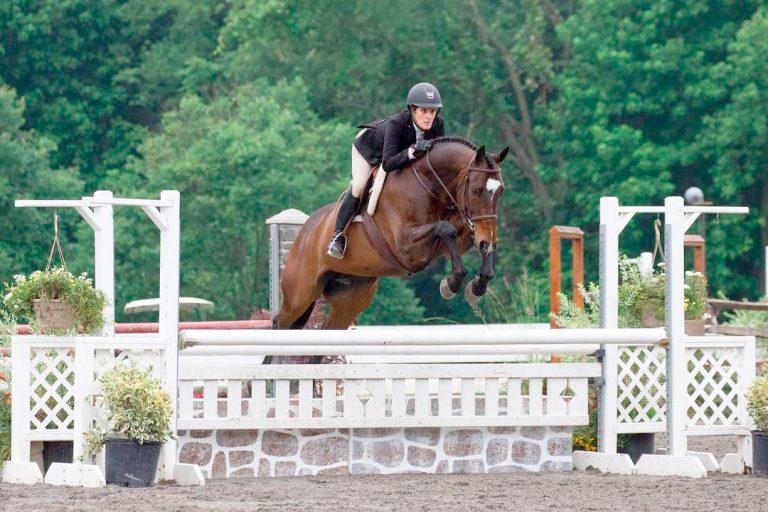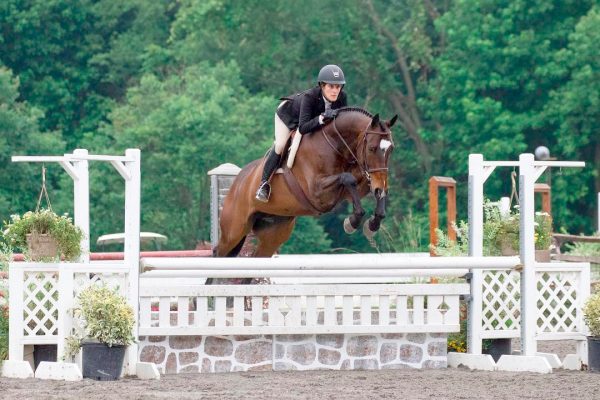 "When the world told me I had to step up, I had to try harder, I wasn't passing muster, the horses always were fine with me just the way I was, and loved me for who I was, and so I wanted to share that message that they gave me through the book," she says.
"I wrote this a bit as a letter to my younger self, because I didn't receive a lot of compassion for what I struggled with. In the book, people are much more understanding."
Although Nir says her childhood challenges were not quite as extreme as Sarah faced in the book, going through those difficult times taught her some important things.
"You don't have to be great," she shares. "You don't have to be the highest jumping horse, the star in school, to be good at a really important thing, which is being you. And that's kind of the message [of the book]: You don't have to be great at anything, you just have to be good. And Trendy and Sarah were always good, even as they struggled and failed."
Truth in the Tale
It was Trendsetter who gave Nir's book idea wings–literally.
"I was looking at my horse Trendsetter's passport and I thought, why does he have this passport? And why does a horse from Holland live in New York? And so I decided to investigate, because I'm a reporter for The New York Times and that's what I do, so I ended up traveling in the belly of a 747 with nine Dutch Warmbloods flying from Holland to see how that process happens, how these horses get here. And that is a true story, but it seemed better than real life, perfect for fiction, because who could believe that's how some horses get to America. That became part of The Flying Horse. So Trendy soars in many ways, but he literally flies on an airplane!"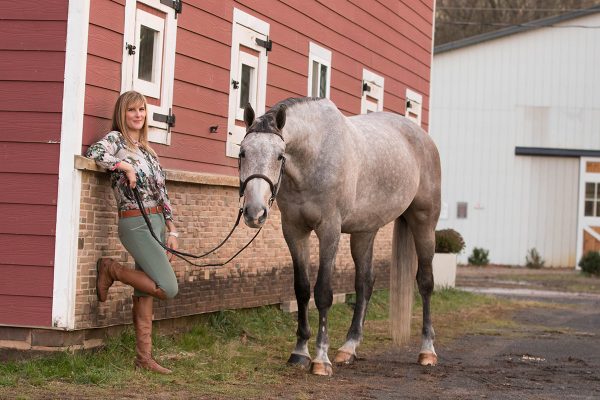 Nir uses her skills as a journalist to blend true facts into fiction, taking inspiration from real people, places and events and weaving the story around them.
"I scratched my reporter 'itch' by making everything true; just the narrative of events was fictional," she explains.
A Horse Crazy Life
Nir grew up in New York City, which is not exactly horse country. She loved horses and wanted nothing more than to be near them, yet never felt fully accepted as a horse person. She didn't come from a family with horses, or have horses in her backyard, or funds to afford them. But she collected Breyer model horses, read classic horse books like Misty of Chincoteague, and rode as much as she could.
"I realized in my grown-up life that there's no one way to be a horse person, that all you really need is love in your heart for them. If you have a plastic Breyer and love it the same way you would love your Shetland Pony, that's still being a horse person. I wish someone had told me that you could be a horse person in your own way and that it's all valuable."
Nir never lost her love for horses, and now she has made it a career.
"I have this job now writing horse books and I'm making horse movies … and this is a job that I made up for myself when I was 11 years old— 'I'm going to be a horse storyteller.' I thought I made it up in my head, and it turns out, as a grownup, it can be true! You can make your passion into your career. And my passion is ponies."
From Setbacks to Success
As Trendy and Sarah discover throughout the book, life doesn't always go the way you plan. Nir has a favorite quote by famous author F. Scott Fitzgerald, who wrote The Great Gatsby: "Never confuse a single defeat with a final defeat."
"Often when you think there's a setback, it doesn't feel like a setback at the time—it feels like it's all over. And then you realize it's a journey," explains Nir. "Horses that become Grand Prix jumpers start with a cross-rail, and sometimes they knock down the cross-rails! But it doesn't mean they can't end up in the Grand Prix or the Olympics one day."
It's not a message we get a lot, that it's OK to fail, and that failing is part of the journey, says Nir. The important thing is to keep going.
Today, Nir has five horses, including Trendy. And the girl who couldn't spell became a reporter for The New York Times and writes books about horses for people who love them as much as she does. It's as good as a fairy-tale ending for the Once Upon a Horse author.
The Flying Horse (Once Upon a Horse Book #1), by Sarah Maslin Nir; hardcover, March 2023; www.abramsbooks.com
More Once Upon a Horse Books
If you love The Flying Horse, keep an eye out for the rest of the the Once Upon a Horse books. The second book in the Once Upon a Horse series is The Jockey and Her Horse, inspired by the true story of the first Black female jockey, Cheryl White, and her horse Jetolara. Look for it in the fall of 2023–along with a Breyer horse and rider! A documentary and movie about this groundbreaking rider are also in the works. The third book, which will come out in about a year, is called The Star Horse, about a real horse who went to Hollywood.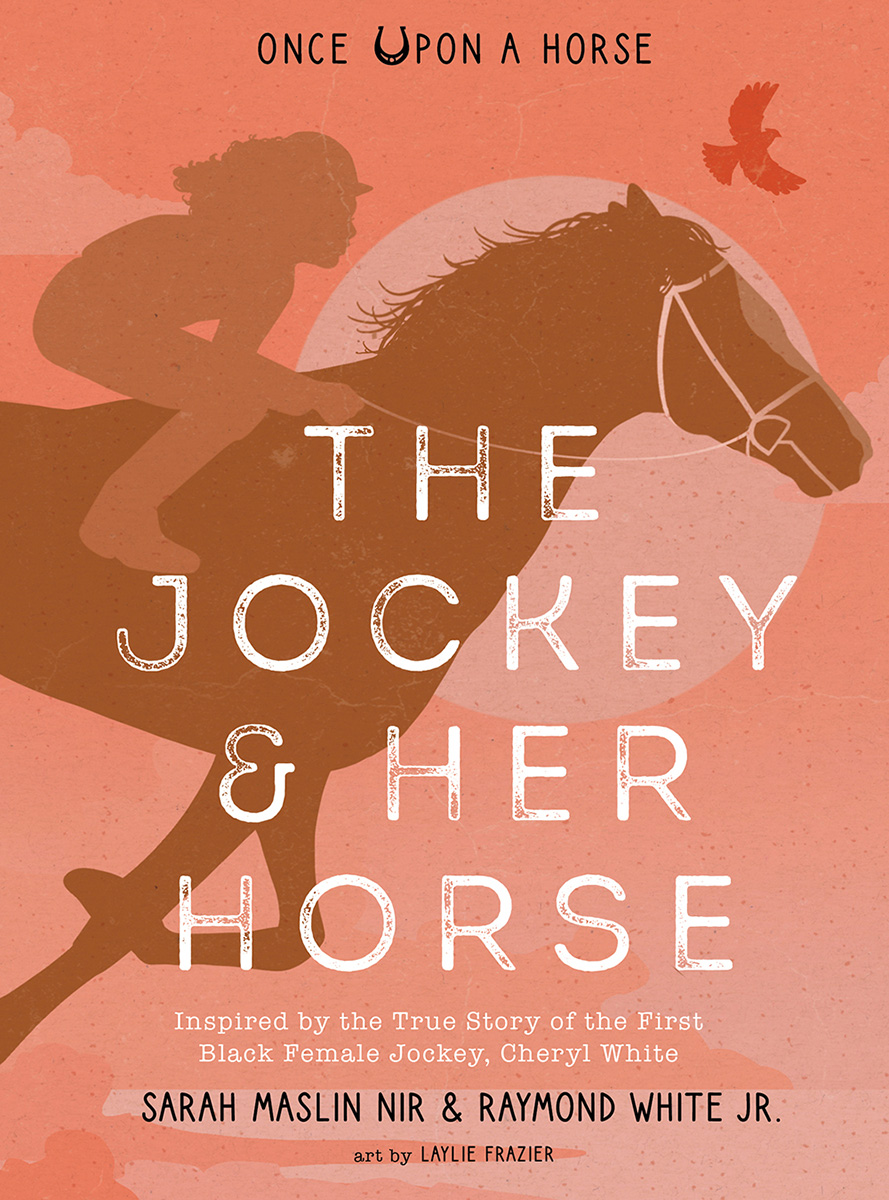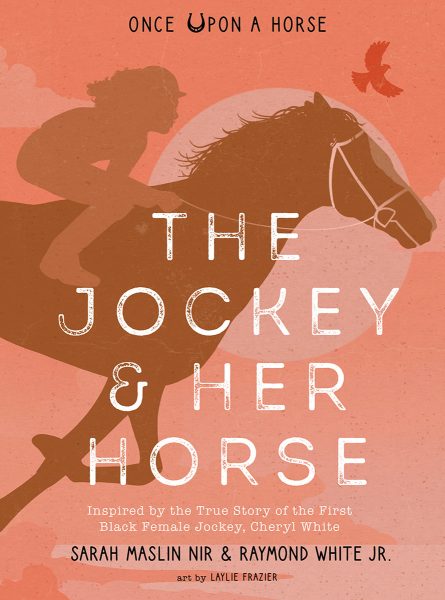 This article about Sarah Maslin Nir's book The Flying Horse appeared is a web exclusive for Young Rider magazine. Click here to subscribe!