Sponsored Content
Fallon Taylor is no stranger to success. She has multiple World Championships in barrel racing, and her horse, Flos Heiress (aka "BabyFlo"), was named WPRA/AQHA Barrel Racing Horse of the Year in 2013. Fallon's name is well known across the horse world, due to her success and colorful personality. Additionally, she is a huge advocate for safety and wearing a helmet while riding.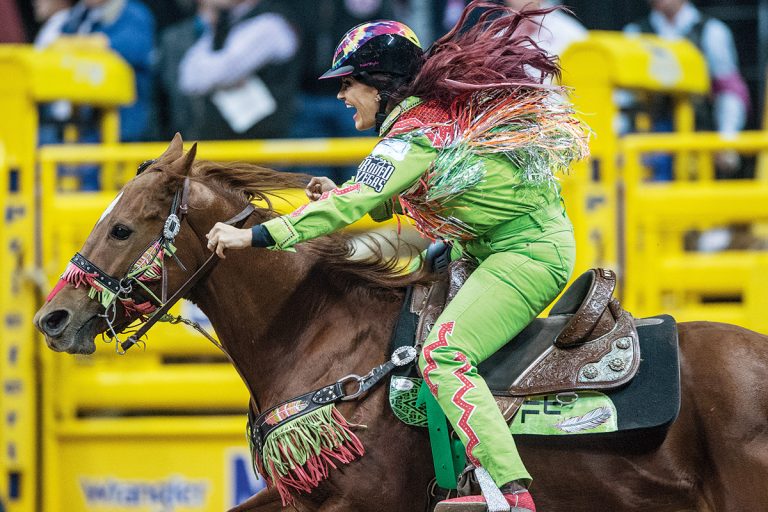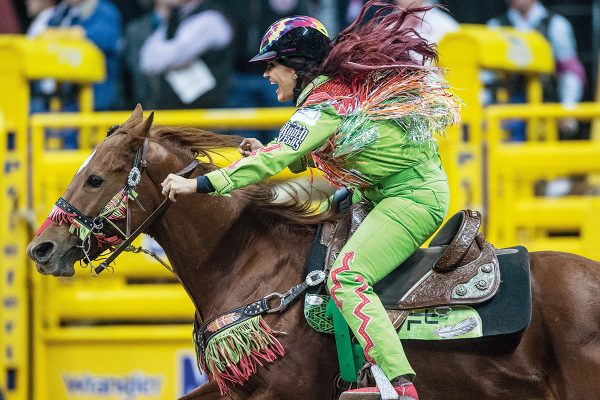 In addition to Fallon's riding career, she also owns Ranch Dress'n—a full line of western apparel that fits with her style. While she began her apparel business 10 years ago, she has shied away from telling the story of how Ranch Dress'n came to be. However, Fallon realized she enjoys watching and hearing about other people's backstories, and she decided it was time to share her company's history, too.
"I kind of dodged business things because I didn't think people could relate," she says. "As I've gotten older and more mature, I've realized everyone is trying to pay their bills. I realized that all those little vulnerabilities are the fabric of our relationship."
Shirt off My Back
In addition to her equine career, Fallon spent some time in New York working as a model. However, the horses called her home, and she began seeking a way to combine her affinity for fashion with her riding career—while also helping her pay her entry fees.
To start, she bought men's shirts and left her back number attached to sell after competitions.
"The Shirt off My Back" was successful, and people gravitated toward Fallon because they saw her drive to succeed and wanted to support her ventures. Soon, she wanted to expand her fashion ideas further.
The Start of Ranch Dress'n
When she was younger, Fallon's mother told her, "You don't need to be wealthy to clean your boots." That idea has stuck with her. Putting together a good outfit, and in Fallon's case, a good business, doesn't necessarily require a huge start-up.
"I'd love to look back and say that I'm a genius who has made a bunch of really calculated moves that over time have been the right moves, but I think when you move from a place that is genuine, and you really want to add value, and you genuinely care, it shows and comes through."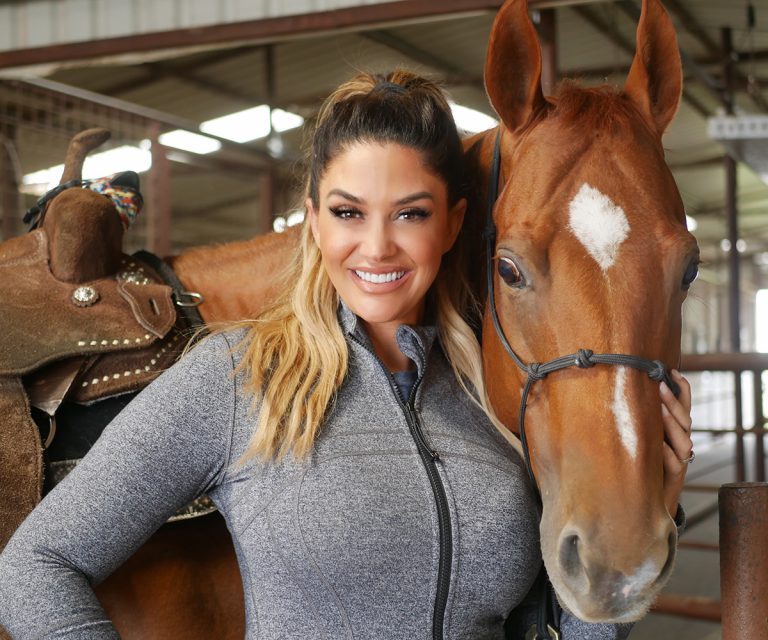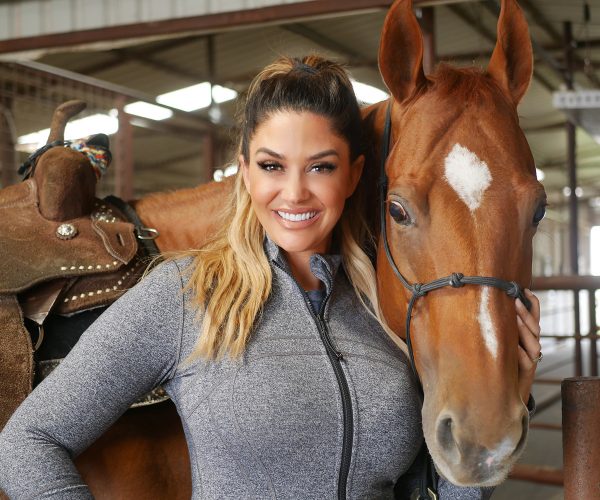 Fallon rented a garage and got a handful of blank t-shirts and a vinyl cutter. The small team started dyeing pants and creating shirts, and eventually expanded into working out of a trailer. Fallon wore her own clothes to competitions, and soon people started to catch on to her unique style and wanted to follow in her footsteps, which led to the need to expand the company further.
Of course, both with the horses and Ranch Dress'n, the road wasn't always easy. Fallon says she tries to live by the idea of "keep failing forward," meaning that when things are rough, and when a run on your horse doesn't go as planned, all you can do is have the most positive attitude possible and move toward the next goal. This energy has kept Ranch Dress'n moving forward, as well.
A Team Effort
A trip to the National Finals Rodeo in 2014 was a large step toward success for Ranch Dress'n. The team managed to bring hundreds of pairs of jeans and shirts to a booth where attendees could shop and see Fallon's line.
Of course, she also wore Ranch Dress'n while competing, which also sparked more interest. When she and her horses won money competing, the money went back into Ranch Dress'n to continue growing the business without loans or additional funding.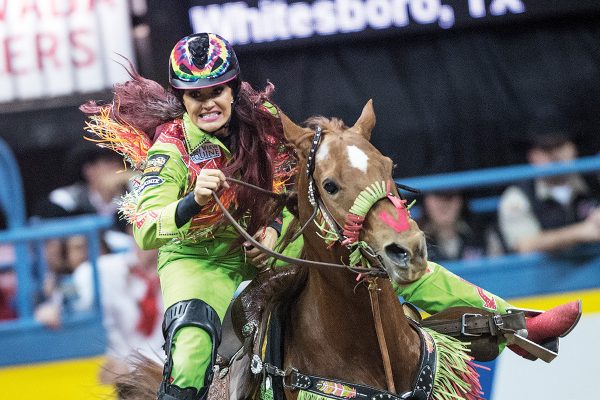 The business began taking over space in the barn and employees' homes, and Fallon knew that they needed a larger warehouse—which eventually turned into an even larger warehouse. While their physical space grew, the team has remained small. Everyone involved is hands-on, including Fallon, making the products and packaging and everything that goes out to buyers.
Continuing to Grow
Even with the business taking on a life of its own and becoming increasingly successful, Fallon says that "every single milestone of this business has felt very 'imposter syndrome': Do we deserve this, are we supposed to have all this? Are we doing good enough? Is it ever going to feel easy?"
Sometimes she will take a moment to pause and realize that Ranch Dress'n is on a continued upswing.
"I've never reached a part where it has felt easy," says Fallon. "In the grand scheme of things, big goals are really tough."
Through the struggles and growing pains, the late nights and the never-ending projects, she says that creating and continuing to run Ranch Dress'n is "absolutely worth it."
This web exclusive article about Ranch Dress'n is sponsored content for Young Rider magazine. Click here to subscribe!