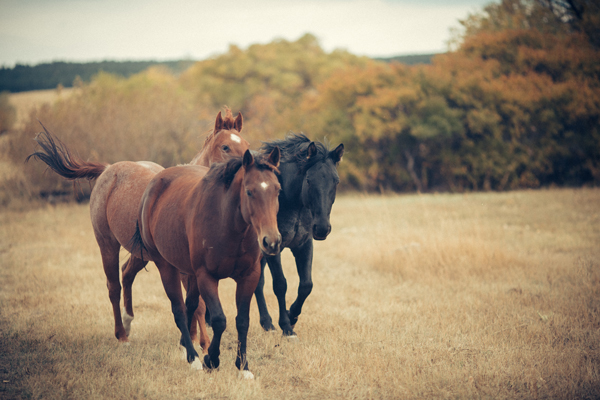 The ASPCA and The Right Horse are raising awareness about the challenging situations equines are facing as COVID-19 puts an immense amount of stress on animal shelters and rescues across the country. Many shelters are facing reduced staff and volunteer support, which is putting animals in desperate need of temporary or permanent sheltering. The response from community residents across the nation to support their local shelters by fostering vulnerable cats and dogs has been enormous and unprecedented, and we at the ASPCA and The Right Horse are on a mission to create the same opportunities for equines, especially for Help a Horse Day.
In advance of national Help a Horse Day on April 26, Emily Weiss, Ph.D., CAAB, vice president of ASPCA Equine Welfare, is excited to share three ways to #helpahorse during this unprecedented crisis:
1. Foster a horse: As a result of COVID-19, many horse owners may be forced to rehome their animals, making foster homes more critical than ever. By fostering a horse during this difficult time, you are helping multiple at-risk horses by opening a stall for the next horse in need. To help individuals more easily connect with horses in need of temporary foster homes, the ASPCA has updated its online adoption platform, MyRightHorse.org, to spotlight horses available for fostering. The site, previously focused solely on encouraging adoption, now includes a re-branded homepage, opportunities to inquire about specific horses and resources about fostering. Check out MyRightHorse.org to find your #righthorse to foster.
2. Adopt your #righthorse: If you've been considering bringing a new horse, mule or donkey into your life, the time has never been better. There are equines of all breeds and ages and many different disciplines available on MyRightHorse.org looking for a loving home to call their own.
3. Spread the word: Do you love horses but don't have the space or resources? Find your ideal equine at an adoption agency near you or anywhere across the country on MyRightHorse.org. Share him or her on your social media accounts and with friends using the hashtag #righthorse to help them find a loving home during these difficult times.
In addition, if you consider adopting a horse, now or in the future, keep an eye out for adoptable horses on HorseIllustrated.com as we feature the My Right Horse Adoptable Horse of the Week.