I have had a passion for horses for as long as I can remember, and these beautiful creatures have impacted my 13 years in unfathomable ways, I get my inspiration from horses. When I was just a little girl, I fell in love with my Nana's copper Quarter Horse, Stella. Whenever I visited, I would braid her mane and brush her coat, and I looked forward to visiting. Stella was a very sweet, older mare with a gentle demeanor. Sadly, she was struck with laminitis, and when she passed, I was devastated.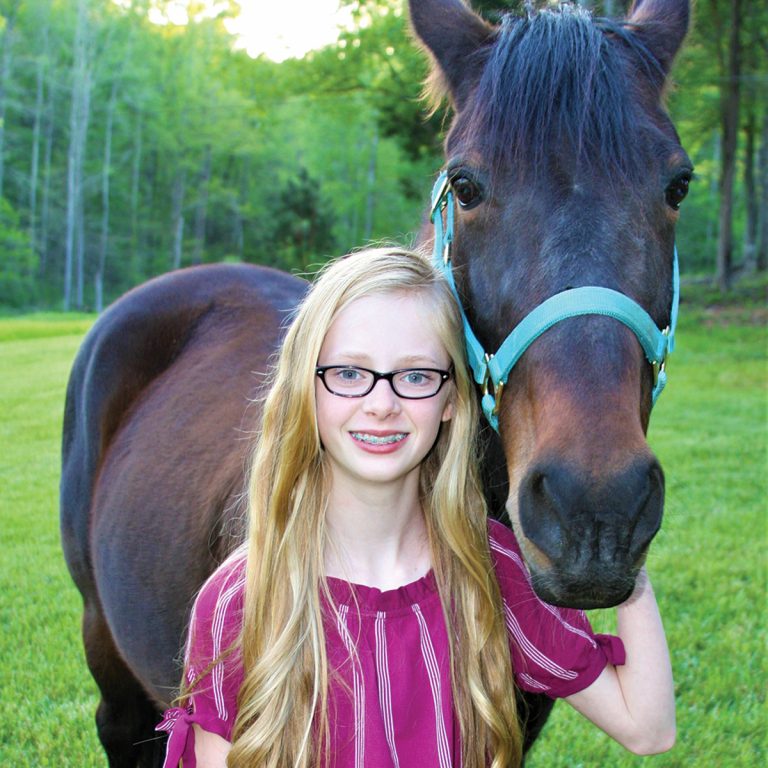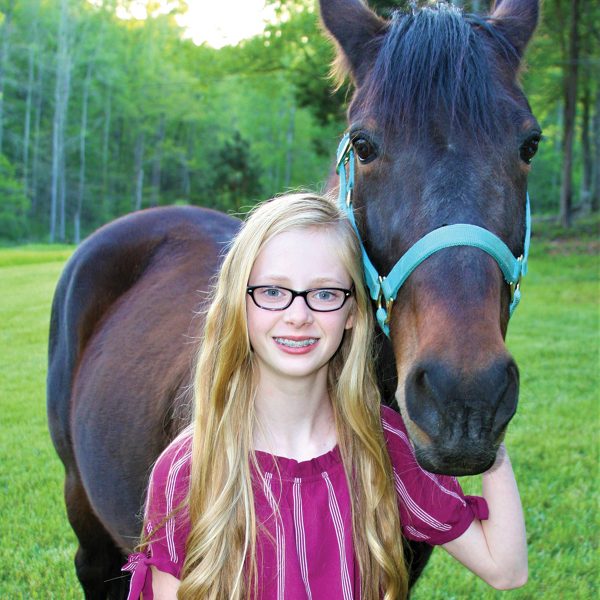 It wasn't until many riding lessons and horse camps later when my own horse came into my life. Her name is Shadow, and she is a gentle, 16-year-old mare. I'm not sure of her exact breed, but she has a lot of Morgan traits. Her coat is deep brown with faint dapples and hints of red on her muzzle, and when it is too wet outside to ride, I brush out and braid her mane and tail. Many horses require an extra push when it comes to picking up their gaits during a ride, but Shadow loves to run, which makes riding more enjoyable for both of us.
Writing Novels with Inspiration from Horses
Horses have inspired me to follow through with my passion for writing stories and complete my first novel, a fantasy called The Drought, in my Legends of Saphirra series for boys and girls ages 8 to 12 (available on Amazon).
This book is about a unicorn mare named Ara who struggles to bring water back to her suffering land in the heart of the summer. After suffering a heatstroke, she is found by a young boy who brings her back to his home village. There, she meets two winged horses: an excited, liver-chestnut stallion named Wren, and a white mare with crippled wings named Jay. Despite their differences, the group must embark on a treacherous journey to restore water to their land before it's too late.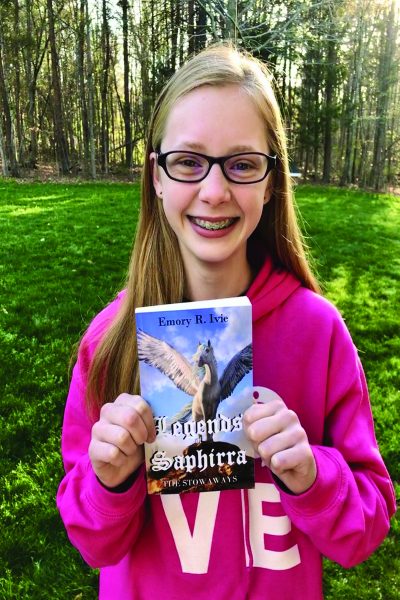 You may be wondering if it's easy to write a book, and it all depends on if you are willing to stick to a storyline and persevere to completion. It took a lot of time to revise and revisit my manuscript in search of grammatical and structural errors, but the result was definitely worth the time and effort!
Sometimes when I'm writing, the words just come to me, while other times my mind is completely blank. When this happens, I take a break from the computer and let the story sit for a few days before I come back to it with replenished ideas.
My novel-writing mission is not only to provide my readers with an entertaining story but also to educate them about horses. It frustrates me when I read books from authors who get facts about animals wrong, especially horses.
I don't just write to write; I want to provide my readers with useful information and a kind-hearted message. I just recently published the second book in the Legends of Saphirra series. All of the proceeds earned through my novels go towards my future veterinary education.
Small-Animal Rescue
When I'm not writing stories or riding horses, I am helping animals find homes on my family's farm. A few years ago, I started my own small animal rescue called Pet Rescue Partners, where I foster and care for cats, dogs, and rabbits and find them their forever homes. So far, over 50 different animals have found homes through the efforts of Pet Rescue Partners!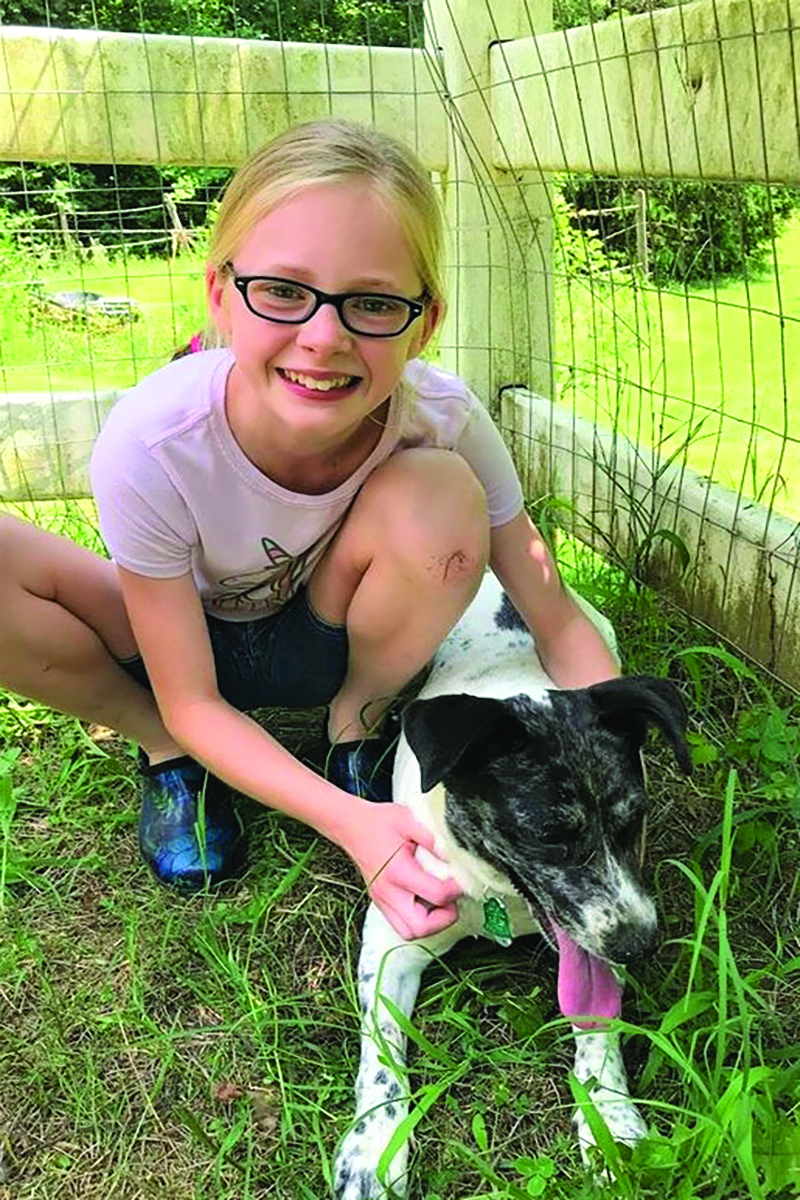 One particular rescue that has a special place in my heart was a 1-year-old female Heeler-mix dog named Luna. The poor thing had spent most of her earlier life in a closet, and she was full of life and deserved a loving home. She had so much energy, and she could play fetch for hours on end! She was a very sweet dog and, through the help of another rescue, she found her forever home in Pennsylvania.
There are so many great animals in this world and not enough good homes to go around. It is always rewarding when another pet finds a forever family through my rescue.
Custom Artwork
To raise money for my rescue and my future veterinary education, I also draw custom pet sketches. If someone emails me a headshot of their four-legged friend, whether that be a cat, dog, or horse, I will mail back a one-of-a-kind pencil sketch for $20.
Horses are one of God's most beautiful creations, and they continue to impact my life and inspire me to accomplish great things. I hope you are inspired, too!
This article about finding inspiration from horses appeared in the Spring 2021 issue of Young Rider magazine. Click here to subscribe!