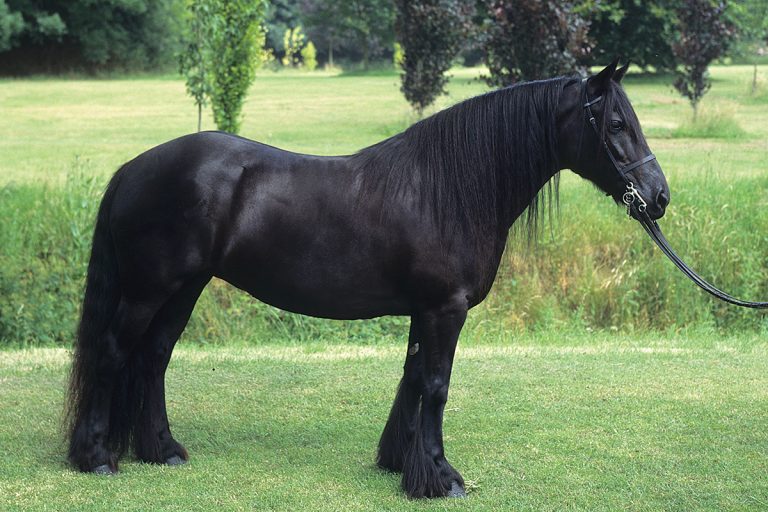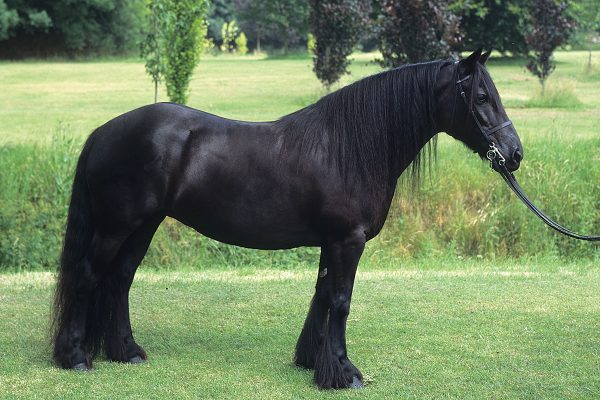 Have you ever looked at a beautiful, black Friesian horse and thought, "I'd love to ride one of those, but they seem so big!" Well, you're in luck, because the Fell Pony —a British native pony breed—looks very much like a Friesian, but in a pony-sized package!
Standing about 13 to 14 hands tall, the Fell Pony makes a great family pony, capable of carrying both child and adult riders. Fell Ponies are hardy and sound, perform well in driving classes at horse shows, and love to jump. And in much the same way that American Quarter Horses are often used to herd cattle on American ranches, Fell Ponies have been used to herd sheep in Europe. Besides being a good worker, the Fell Pony is also distinctly beautiful: it's often black, with a stocky build, large feet, and plenty of cool leg feathering.
History of the Fell Pony
Like some of the other British native pony breeds, the Fell Pony was developed in some rather rugged territory. Living in the rugged environment of northern English terrain, these early ponies had to endure wind, rain, and cold, sometimes with sparse grazing and little shelter.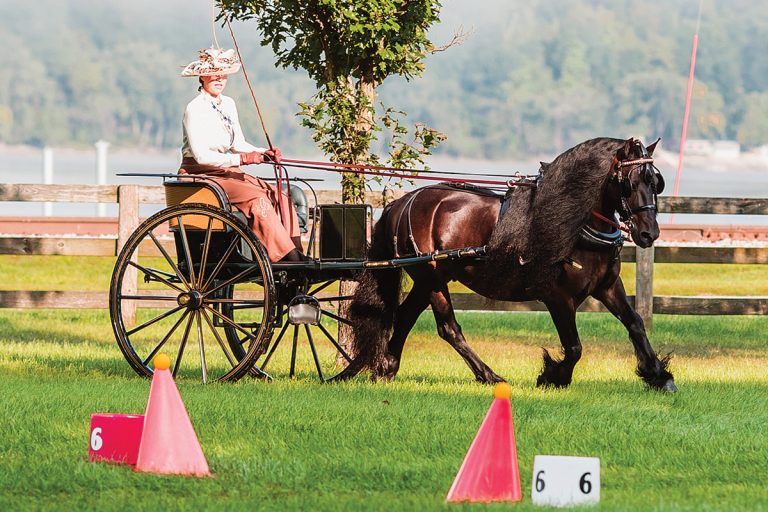 But their bravery paid off, and early English farmers and soldiers soon realized that these hardy little equines made terrific partners for all kinds of useful tasks, like farming and pulling loads.
In the USA
Fell Ponies are quite rare in the U.S., so you might have to do a little traveling if you want to see one in person. But if you're in the market for a new pony, and you'd like to try something bold, unusual, and fun, maybe you'd like to learn more about this very cool pony breed. The Fell Pony Society of North America is a great place to learn more, and even seek out ponies for sale.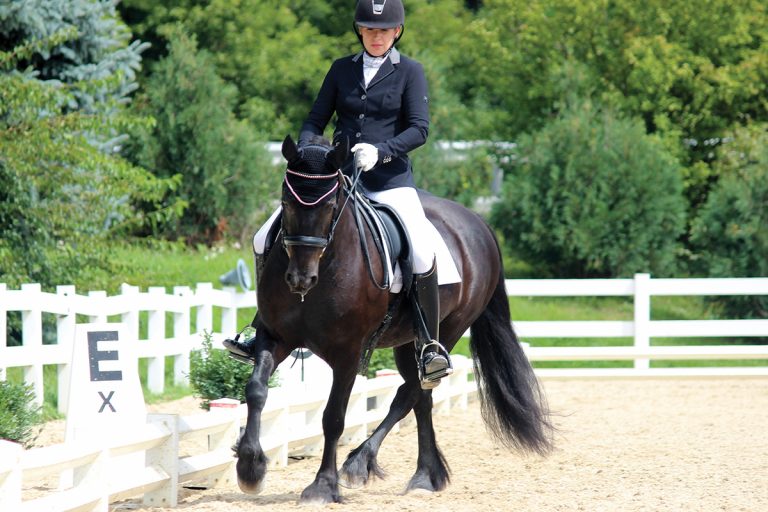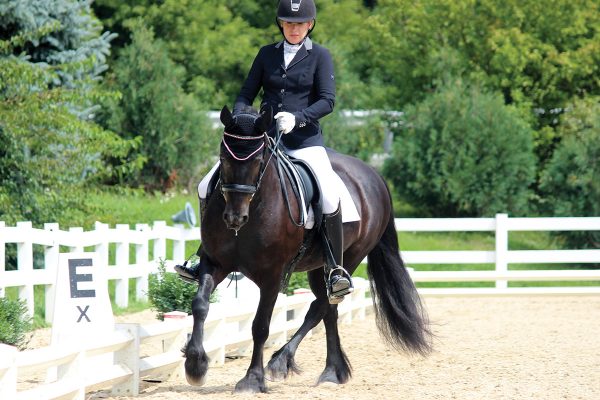 And if you're a Fell Pony fan, you're not alone—Queen Elizabeth II was also known to enjoy Fell Ponies and even rode them at times. Pretty good for a little pony that once roamed wild under the stars!
At a Glance
Height: 14 hands is the upper height limit for Fell Ponies.
Colors: Fell Ponies are found in black, brown, bay and gray. Chestnut is not allowed by the registry, and excessive white markings are discouraged.
Overall Appearance: According to the breed standard, Fell Ponies should be hardy, lively, and alert.
This article about the Fell Pony breed appeared in the November 2021 Mini Digital issue of Young Rider magazine. Click here to subscribe!