You and your horse have been working super hard. You take regular lessons and read everything you can get your hands on about horses (including Young Rider!). But how will you know if you're improving or how your skills stack up against other kids? One terrific way to find out is by entering a show. These days, you also have lots of options for "virtual shows" that you can enter via photo or video submission.
The thought of showing might make you nervous. But think of it this way: there is no harm in finding out if you like it, and maybe you'll decide you want to do more! If it's not for you, then no big deal. Here is a countdown for going to a horse show so you will feel prepared for your first.
One Month Out: Choose a Show
A great way to select the right show is by talking to your instructor. Where does she show, and can she give you and your pony a ride? She'll probably be more than happy to help you pick out a good starter show where she can coach you and you'll fit in at the right level.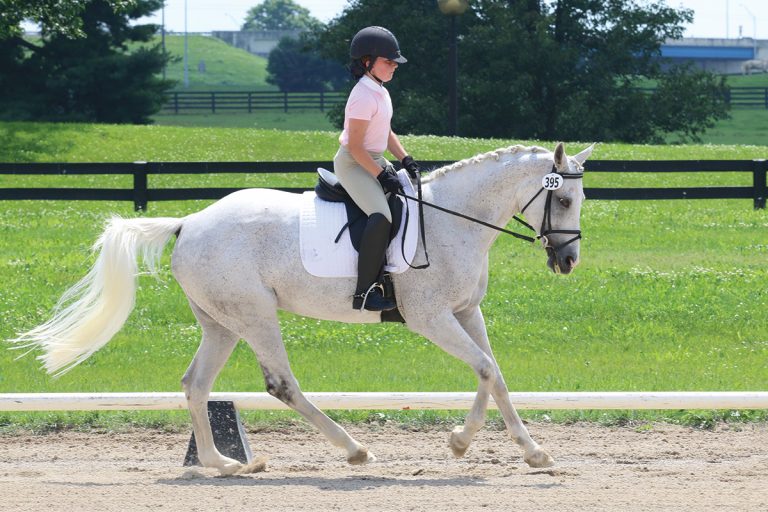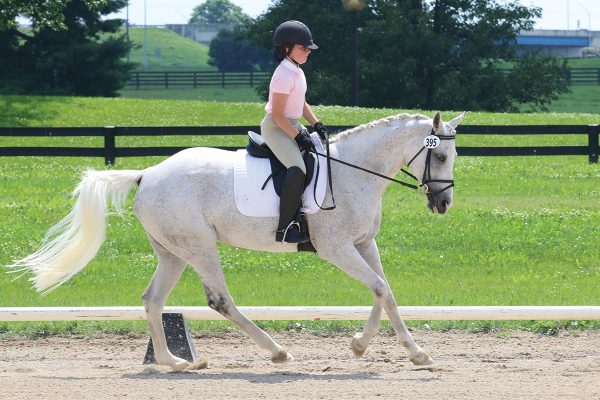 Ask how much it will cost and talk to your parents about setting a budget. You'd be surprised at how affordable small local shows are—some classes are as little as $25 at non-rated schooling shows. But don't forget to factor in trailering and stall and coaching fees, as well.
The show probably has a website or show bill/prize list with all of the show fees explained. Put the date on your calendar, make sure to send in your entry and payment ahead of time if required, and start getting ready!
Ask your instructor what you need to wear. If there's anything you don't own already, such as a hunt coat, start shopping now so you can find a good deal and the right fit in plenty of time. It's best to visit the tack store so you can try things on and be sure your purchase will be the right size.
One Week Out: Practice, Practice, Practice
Whatever the classes involve that you plan to enter, now is the time to know exactly what you'll be faced with. Whether you have a horsemanship pattern or a dressage test, learn exactly where the markers are and what the movements should look like. You can even practice in your backyard on foot!
If you'll be jumping a course you won't see until you get to the show, have your instructor set up something at home that's similar and at the right level. For example, if you are likely to encounter a two-stride line or flower decorations, set that up ahead of time so you can practice in a lesson and iron out any problem areas. If you frighten your horse with his first jump decorations on show day, you'll kick yourself for not preparing better!
One Day Out: Groom to Win
Now you'll want to get your horse and you looking your best for the show. The first step is a thorough bath for your pony. If possible, keep him in a stall the night before shipping to the show with a stable sheet or blanket on. If he is mostly white, a stretchy hood will help keep his head and neck clean.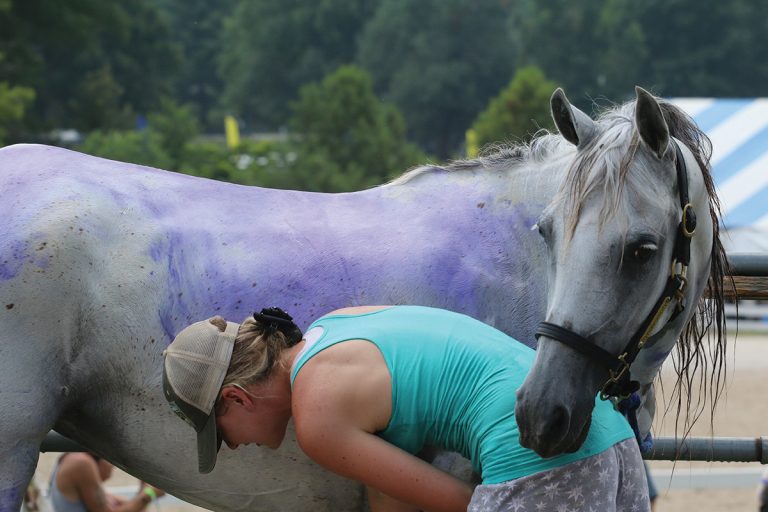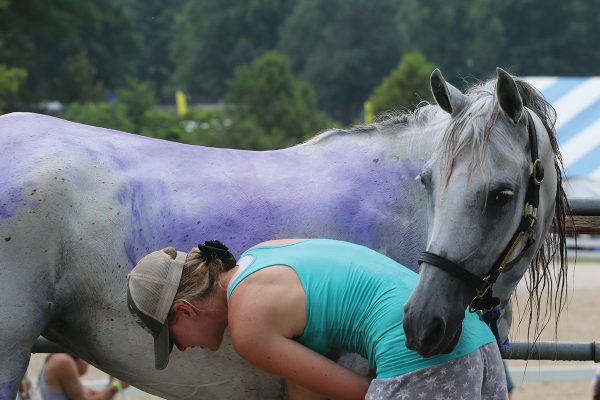 Spray your horse's tail with a grooming detangler and carefully comb it out, starting at the bottom and gently working your way to the top.
If you need to braid your horse's mane, it's nice to do it the night before to take some pressure off on show day. A simple set of rubber-band braids are quick to put in and easy to learn, but it's important to practice at home beforehand.
If your horse has a long mane, try a running braid.
The Day Of: Finishing Touches
The morning of the show, groom your horse thoroughly from head to toe. You can dust his white socks with corn starch or baby powder for an extra-white gleam. Scrub all your tack with leather soap followed by oil or conditioner designed for the task. Put your saddle on your horse while he's safely tied.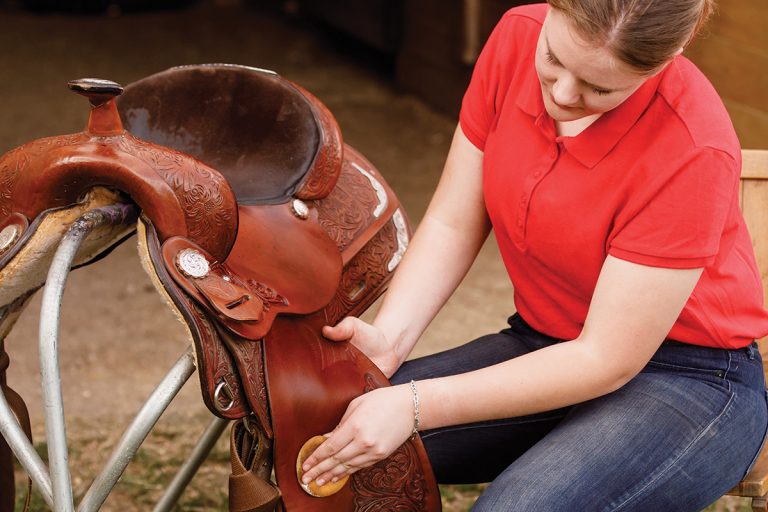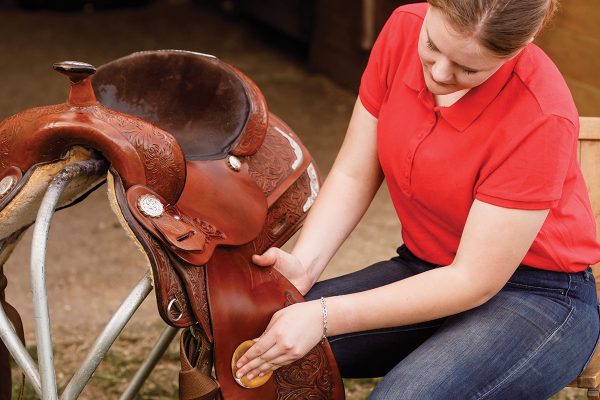 Next, get dressed in your clean show clothes. Put on your jacket, helmet and number—everything you need to wear. Carefully bridle your horse (but keep him from slobbering on your jacket sleeve!) and then mount from a mounting block.
Head to the warmup ring to get ready. While you're waiting for your class, now is the time to have your parent or instructor wipe down your boots and your horse's bit and apply a finishing touch of hoof oil or conditioner to your horse's feet. Now you're ready to show!
This article about preparing for your first horse show appeared in the Summer 2020 issue of Young Rider magazine. Click here to subscribe!