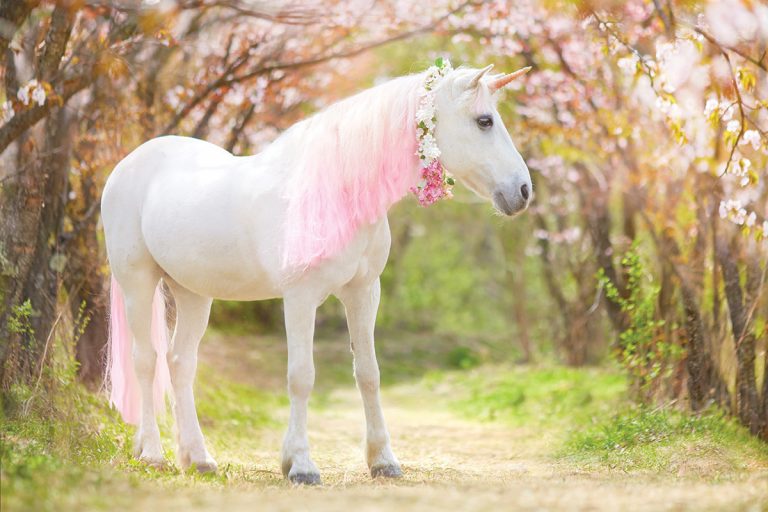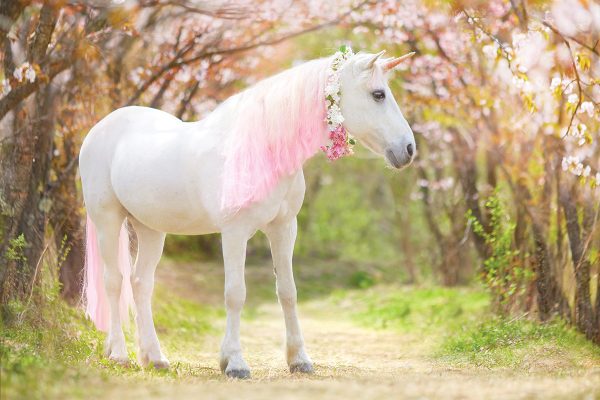 Is your horse really a unicorn in disguise? Now you can let everyone know about your magical best friend by registering him with the International Unicorn Association (IUA). LeAnne Hosmer, founder of the IUA, has a very special horse named Freya. A half-Gypsy Vanner with a medicine hat marking, Freya has used her magical properties to help LeAnne work through her post-traumatic stress disorder from her time in the Army. As a therapy horse, Freya has helped many kids and adults alike.
"Adults would even ask questions about real unicorns," LeAnne shares. "They believed in her. It's just a magical feeling that unicorns bring to people of all ages, young and old."
Getting Recognized
Unicorn-obsessed, LeAnne began to research. She knew there were Bible passages that mentioned the mythical creature, and that when she was young, she had seen one at the Ringling Brothers Circus. But there was no official place to record these amazing animals, so LeAnne decided to start a registry to celebrate all the hidden unicorns in the world.
"It's fun to share your unicorn, but it's awesome to be able to say, 'I have a registered unicorn,'" she says.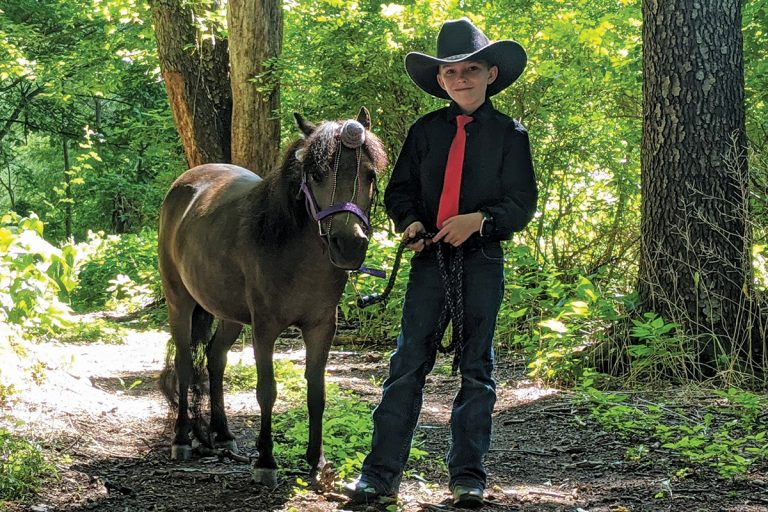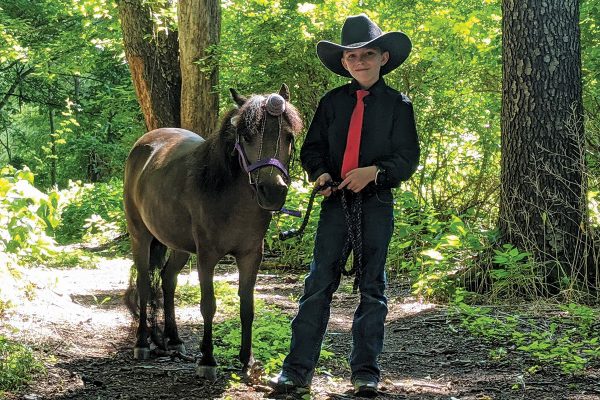 How do you know if you have a unicorn?
"Oh, you will know," answers LeAnne. "There is no specific color or pattern, no specific cross-breed or size. There's a magic in them that certain people can feel, sense and see. A lot of people call them 'heart horses,' because they don't realize what they actually have."
How to Register
You can register your unicorn for $20 by going to www.internationalunicornassociation.com. Once your horse is registered, you will get a lovely registration certificate, and you can join the International Unicorn Association Facebook group, where people from all over the world share photos of their unicorns.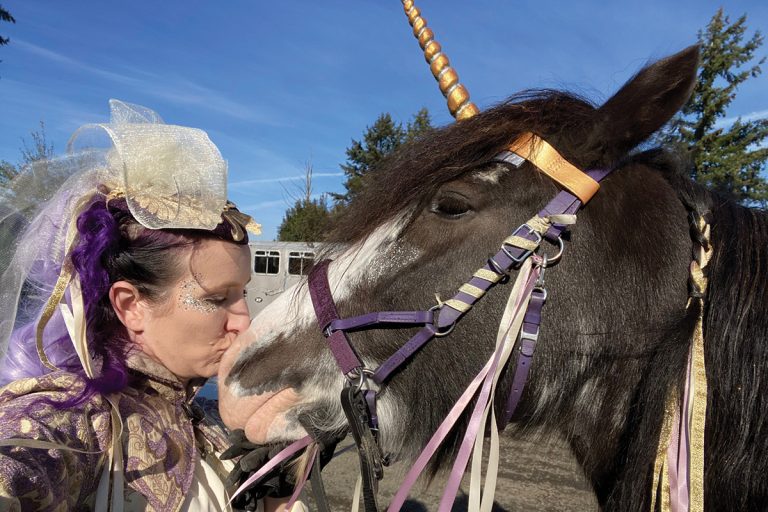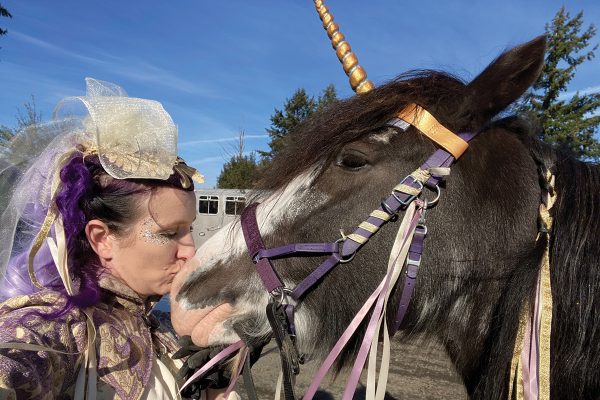 The Association also has "forever points" your unicorn can earn for sharing their magic.
"It's just something to encourage everyone to get out and do more with their unicorns," says LeAnne. This includes parades, showing, trails, community service, driving, et cetera. She hopes to have unicorn shows as the association gets bigger and more unicorns are discovered.
And if your unicorn needs a horn that all can see, LeAnne also makes "Uniquehorns," so that even nonbelievers can see how special your unicorn really is.
"They lift your spirits when you are down," says LeAnne. "If this sounds like your horse, take a harder look—you may just have a unicorn in disguise."
This article about the International Unicorn Association (IUA) appeared in the February 2021 issue of Young Rider magazine. Click here to subscribe!