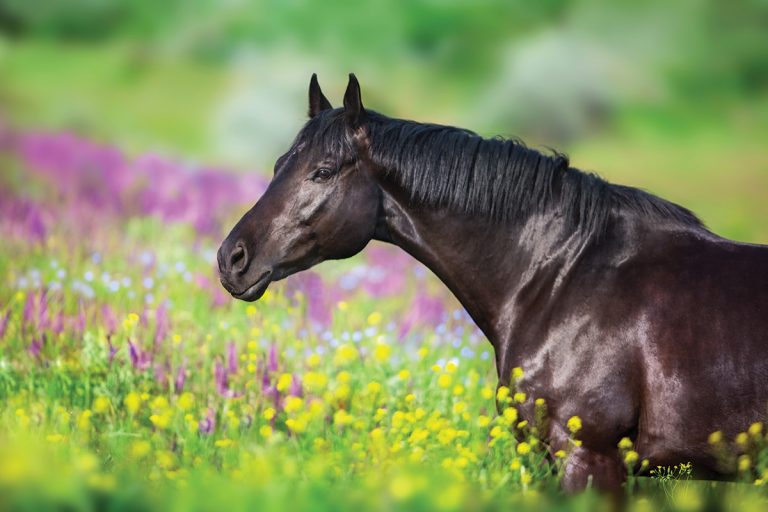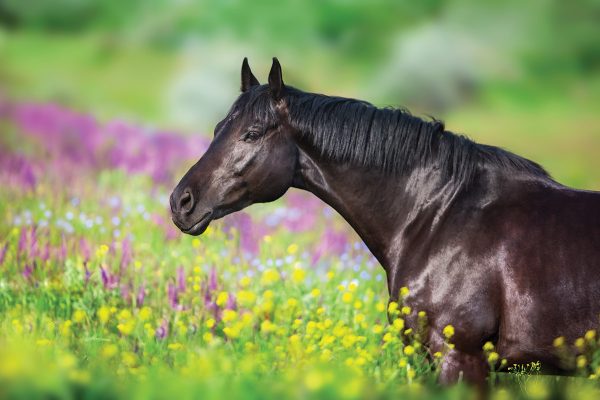 As the days get longer and spring finally arrives, riders everywhere are eager to spend more time in the saddle. Spring is one of the best seasons to enjoy riding! It's also a great time to tackle much of the routine preventive care your horse needs to stay healthy all year round.
Before you jump back in the saddle after a winter of light or no riding, schedule a spring wellness exam with your veterinarian to make sure your horse is ready for the busy season ahead. You'll have the chance to ask any questions about your horse's health, discuss your riding goals, and make a plan to keep him healthy.
What's in a Wellness Exam?
This wellness visit is also a good time to build and strengthen you and your horse's relationship with your veterinarian, says Janice Posnikoff, DVM, of Okanagan Equine Veterinary Services in British Columbia, Canada.
"This is a stress-free time where your horse and you can have positive interaction—no wounds, illness, colic or limping. Your veterinarian gets to see what 'normal' is for your horse," says Dr. P. "Everyone learns how to work with each other and builds trust. This can make a very big difference in times of emergency when your horse is sick or injured and in pain."
Your vet will examine your horse's overall physical condition from head to tail, right down to his hooves, checking for lumps, bumps and anything out of the ordinary. Dr. P likes to see bright eyes, healthy skin and coat, and good muscling along the back and rump. She'll look at the legs for any swelling in the joints or tendons and check for even and symmetrical hoof growth.
Taking your horse's vital signs, including his temperature, gives your veterinarian vital information about what is normal for your horse. Listening to the heart and lungs with a stethoscope lets your vet make sure there are no hidden problems.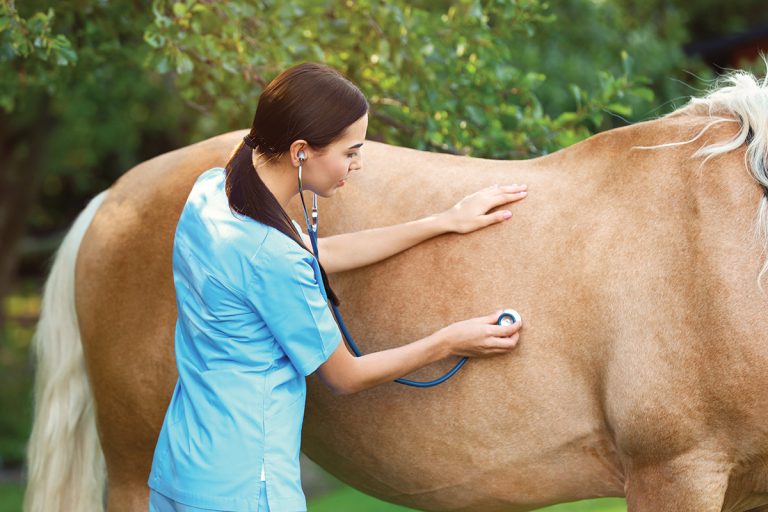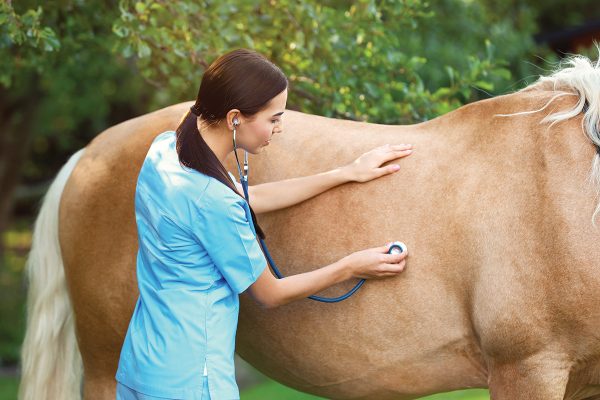 Your vet will also look at your horse's teeth for signs of any obvious dental problems and recommend a plan for care. Regular dental care is important for horses and starts with reducing the sharp points that develop, which most horse owners know as "floating" the teeth, says Dr. P. If left unattended, dental problems decrease your horse's ability to chew food and cause pain, sometimes seen as dropping food when eating or head tossing or tilting the head when riding.
Spring Shots
The spring wellness exam is an ideal time to discuss your horse's vaccination schedule with your vet and make sure everything is up to date. Vaccines protect your horse against very serious diseases.
The most commonly recommended vaccines include rabies, tetanus, West Nile virus, influenza, rhinopneumonitis, and Eastern and Western equine encephalomyelitis. Influenza and rhinopneumonitis needs a booster in six months.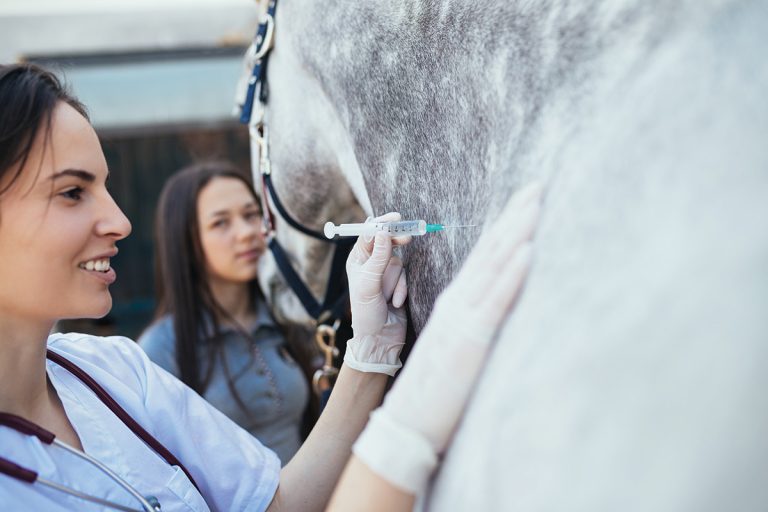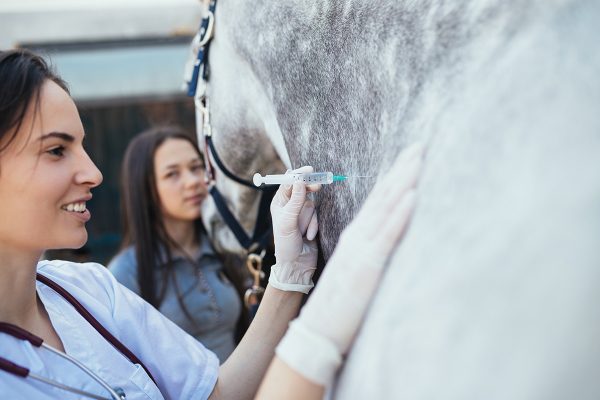 Your vet may recommend other vaccines based on the risk to your individual horse. Some of these risk factors include diseases common in your area, or activities you plan to do with your horse, such as traveling or going to horse shows where you'll be around lots of other horses.
Deworming Strategy
Out on spring pastures, pesky parasites start to spread anew as worm eggs emerge in manure and are passed along to grazing horses.
All horses carry some level of internal parasites that we generally refer to as worms. A deworming plan tailored for each individual horse helps to keep the numbers under control to prevent health problems. A high level of worms can cause health issues, from weight loss, diarrhea and low energy to much more serious ones, like colic.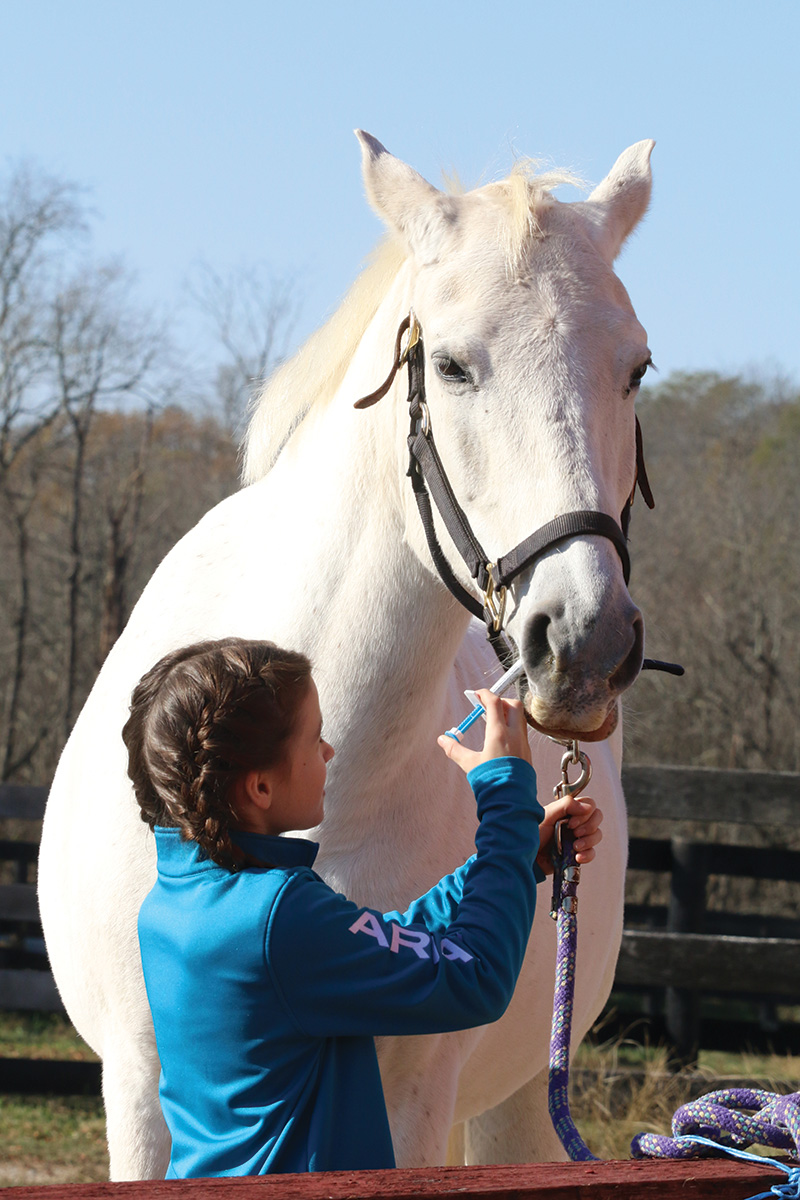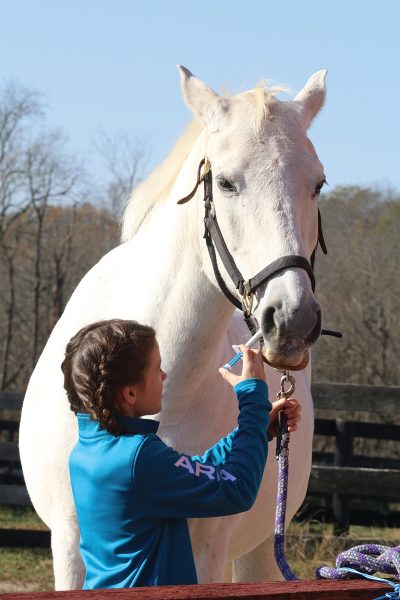 Your vet will analyze a sample of your horse's manure and do a fecal egg count to determine the best deworming plan based on the number and type of parasite eggs found. Most horses simply need to be treated with an over-the-counter deworming medication once or twice a year, usually at the beginning and end of the grazing season in spring and/or fall. However, some horses tend to carry more worms, and will need to be treated more frequently.
It's important to work with your vet to figure out which dewormer your horse needs, and when. If we use deworming treatments incorrectly, they become less effective. That means we must be smart about the way we deworm.
Weighing in on Nutrition
As part of a spring wellness exam, your vet will assess your horse's body condition to see if he is over or underweight, or just right.
If your horse has lost weight over the winter, a look at why that occurred is needed, says Dr. P. Does your horse have a medical problem, a dental problem, or was there a feed problem?
A plan to sort out and find the answers to these questions can often be found during the physical exam and possibly some blood work, she says. You and your vet can talk about what types of feed would be best to help recover the weight. A few things Dr. P suggests are increasing carbohydrates (grain), fats (oils) or protein (alfalfa hay, alfalfa pellets, or soy, to name a few).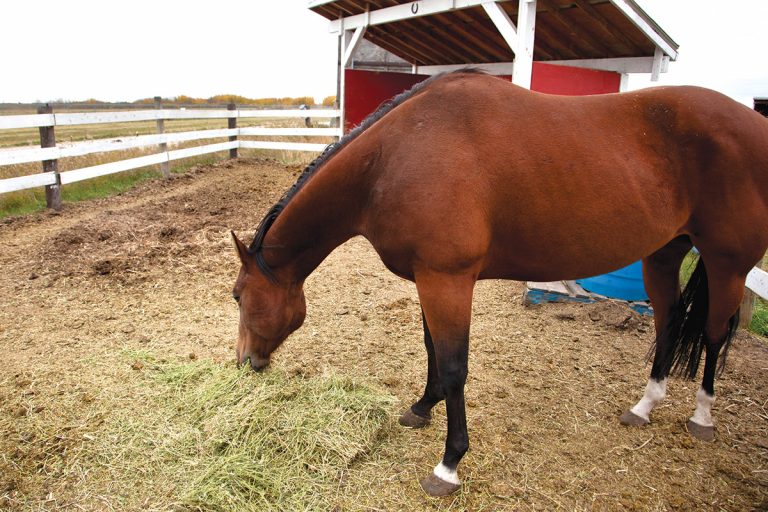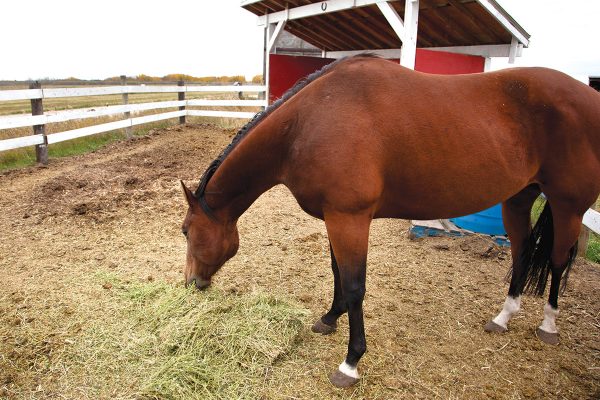 If your horse is overweight or tends to be an "easy keeper," you'll need to take care to limit grazing on lush spring grass. Some horses and ponies are especially at risk of developing laminitis, or founder, from rich spring grass that is high in sugar. Laminitis is a serious condition that causes painful swelling inside the hoof and can result in long-term damage.
"There is a recognized condition in ponies and easy keepers linked to carbohydrates [simple sugars] and insulin [a chemical in the blood that regulates sugar in the blood],", explains Dr. P. "Some horses have high insulin in their blood; this high insulin makes your horse more at risk of developing laminitis. The best way to lower the insulin is a regular exercise program, including trot and canter, and a low-sugar diet."
For these horses, how much sugar they eat can be managed with a grazing muzzle to help limit grass intake. Turnout on a dirt paddock can also allow them to safely spend time moving around freely outside.
Ready to Ride
If you and your horse didn't do much riding over the winter, ease back into it, and gradually build up your horse's fitness so that he doesn't wind up sore or lame.
By paying attention to preventive care with your vet, you'll be ready for spring riding fun with a happy, healthy horse!
This article about a spring wellness exam for your horse appeared in the March/April 2022 issue of Young Rider magazine. Click here to subscribe!