The National Horse Show is one of the most famous shows in the United States, hosting prestigious hunter, jumper and equitation competition since 1883. Now held at the Kentucky Horse Park in Lexington, one of the most competitive classes each year is the American Society for the Prevention of Cruelty to Animals (ASPCA) Maclay National Championship, also known as the Maclay Finals. Presented for 2017 by Chansonette Farm, 177 riders competed in multiple rounds of competition that included both flat work and jumping tests.
Dubbed a "medal class," the Maclay is one of the top equitation championships held each year; the others are the Dover Saddlery/USEF Hunt Seat Medal and the Washington International Horse Show Equitation Classic.
These classes are called "medals" because years ago riders were awarded medals to show their excellence in equitation. Though medals have not always been awarded through the years, the name has stuck.
The ASPCA Maclay Medal is named for Mr. Alfred Maclay, who was an ASPCA board member: his goal was to create a competition that would inspire good horsemanship and foster a sense of compassion and respect for the horses in the show. The first ASPCA Maclay competition was held at the prestigious Madison Square Garden in 1933.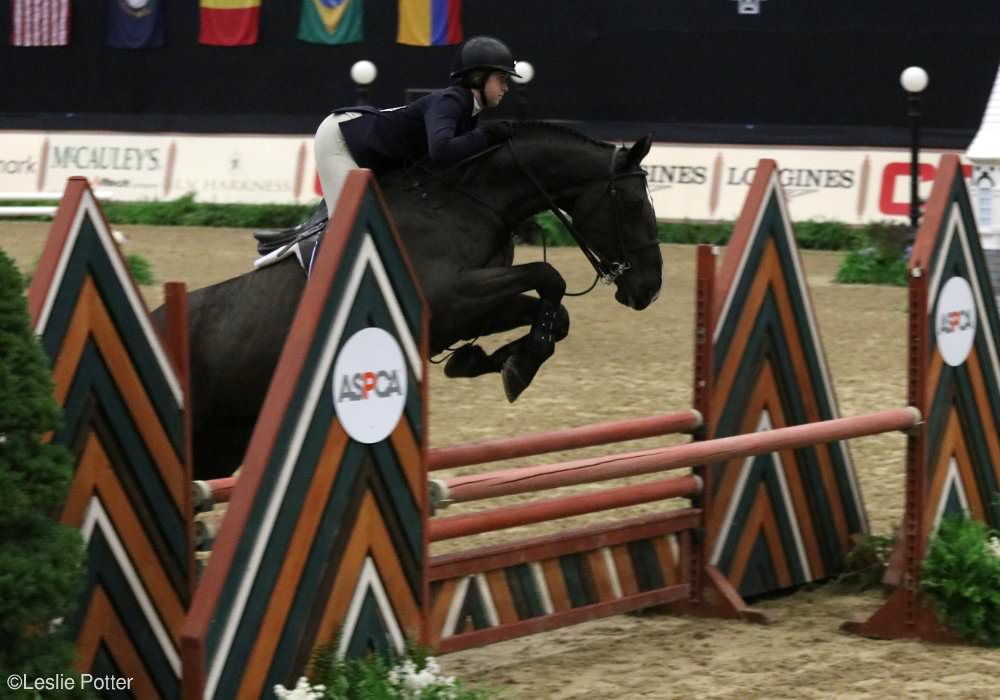 The 2017 winner was Madison Goetzmann, a 17-year-old high school senior from New York. Young Rider caught up with Maddy to learn more about her riding, her life outside of horses, and of course more about her winning mount, San Remo VDL, also known as "Remo."
Young Rider: Is this your first time riding in the ASPCA Maclay Championship?
Maddy Goetzmann: No, I have actually been competing in the Maclay championship for the past four years. All four years I placed in the top 10, so it's nice to have finally sealed the deal this year!
YR: What horse did you ride?
MG: I rode San Remo VDL. He is a 17-year-old warmblood owned by Elizabeth Benson.
YR: Who do you train with?
MG: Stacia Madden of Beacon Hill Show Stables for the equitation and Beezie Madden for the jumpers.
YR: When did you start riding, and how did you get into the equitation division?
MG: I first sat on a horse when I was 2 years old. Equitation was something I always wanted to focus on. Even before my Big Eq days, I did the pony equitation and was victorious in the USEF Pony Medal Final. I believe equitation provides riders with a strong basis for the American style of riding and it was something I definitely wanted to pursue.
YR: What are riding goals?
MG: I hope to work hard and improve not only my riding skills, but also my horsemanship skills over the next few years. One day I hope to successfully represent my country at the international level.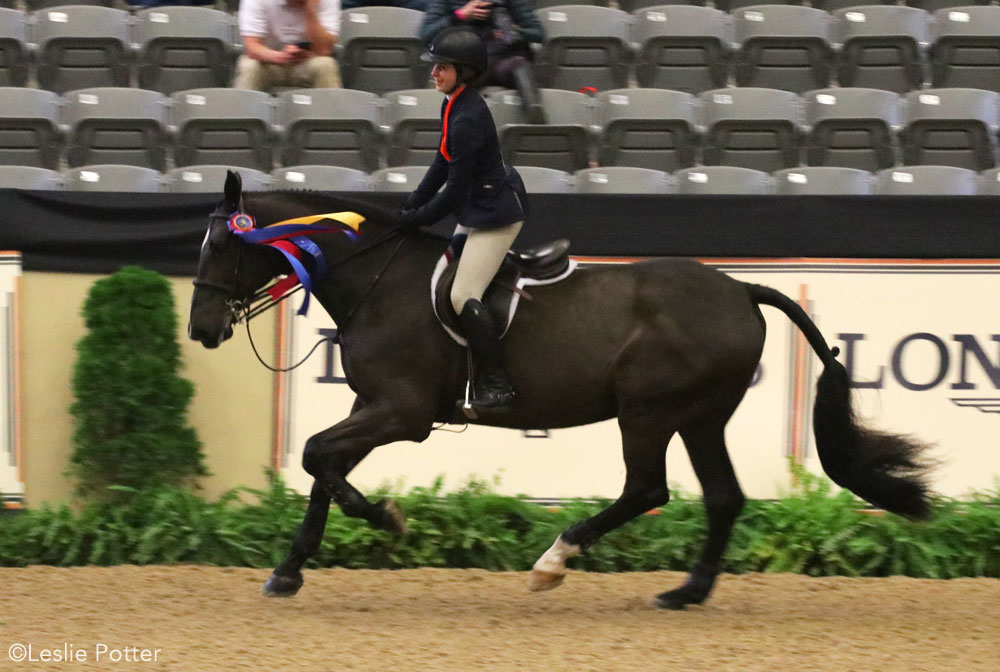 YR: What do you want to study in college?
MG: I want to pursue riding in college! I will maybe focus my studies on economics.
YR: What other hobbies do you enjoy?
MG: I enjoy skiing when I have some free time.
YR: What's next for you?
MG: I am very excited to go to the Winter Equestrian Festival (Wellington, Fla.) this winter.
YR: What is Remo's favorite treat?
MG: Peppermints!
YR: Do you have any lucky rituals?
MG: I am typically very against superstitions. Working hard and having confidence in yourself is the only luck you need!
---
This article about the Maclay Finals originally appeared in the January/February 2018 issue of Young Rider magazine. Click here to subscribe!