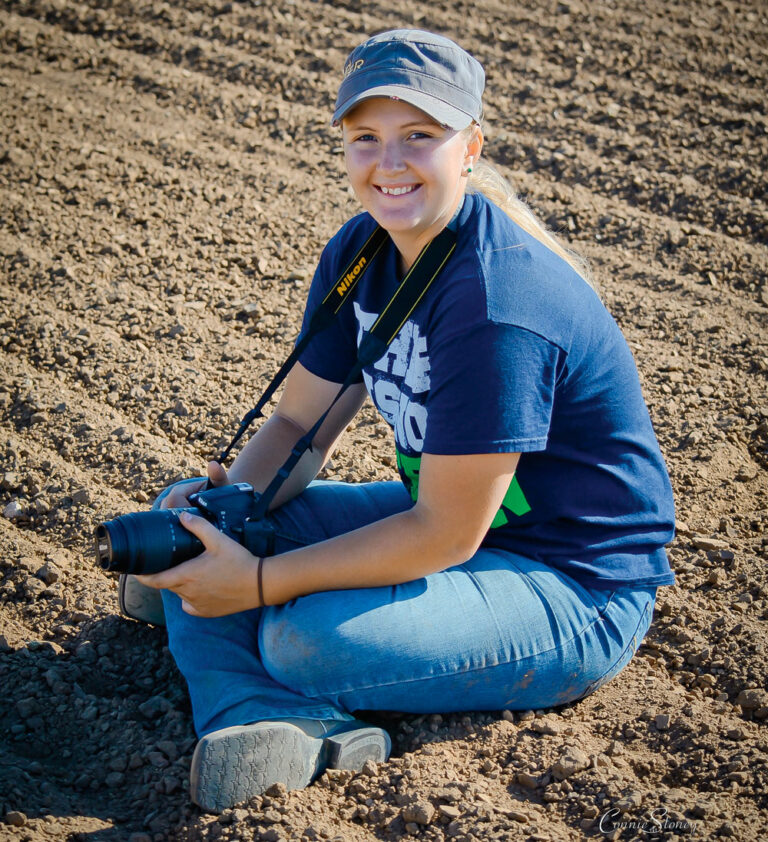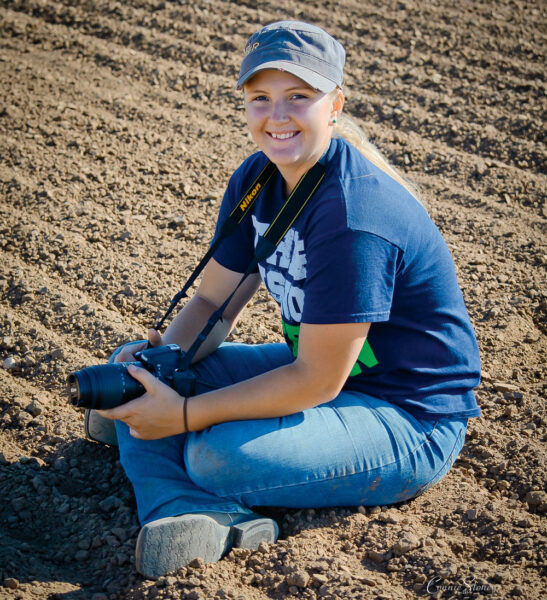 Teenagers who ride often have to juggle a lot of activities. As many of you know, it can be difficult to fit in schoolwork, horses and family—and for some teens, a job.
Amy Stoney is an 18-year-old young rider from Colorado who has managed to launch her career as a professional photographer in between her studies and helping out with her family's reining business, Stoney's Performance Horses.
Amy's been riding since she was tiny. Her first horse was a Shetland Pony named Texas Red.
"I was 4 when I did my first walk-trot class on Red," says Amy.
It wasn't long before Amy began reining.

"When I was 8, I began showing a palomino gelding named Too Cute for Cash," says Amy. "We still have him. He and Texas Red are pasture buddies."
Today, Amy is training her very first futurity horse for the 2014 National Reining Horse Association (NRHA) Futurity.
"My horse's name is Cromed With Class, and he's a chestnut gelding," says Amy. "I bought him as a long yearling with my own money and have done most of his training with the help of my mother.
"Last year, I showed a horse named Skeets Whizard, also known as Wilson, and had the best show year of my life. We made the finals of the NRHA Derby, one of the biggest reining horse shows in the world.

"I marked my personal best reining score on Wilson and then equaled it nearly every time we showed. We tripled my lifetime show earnings in only six shows. Wilson is a terrific horse, and I feel very blessed to have been able to ride him."
Amy got her first camera as a birthday gift from her parents when she was 13, and it wasn't long before she started entering photography contests and taking pictures for a National Reining Horse Youth Association (NRHYA) program called Varsity Reining Club.

Amy gained more photography experience by taking pictures of her family's sale horses that were then used in advertisements or on the Internet. Amy's photos have appeared in several magazines and a calendar, and she frequently does custom shoots of people and their horses.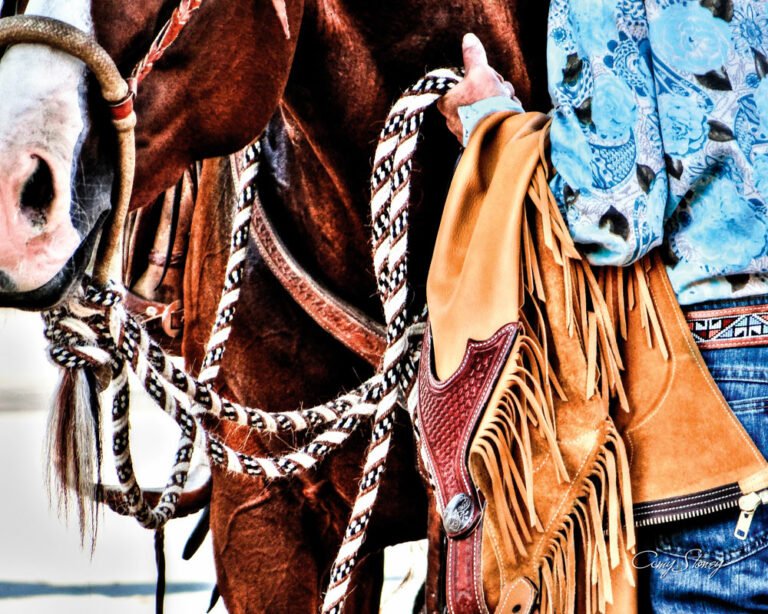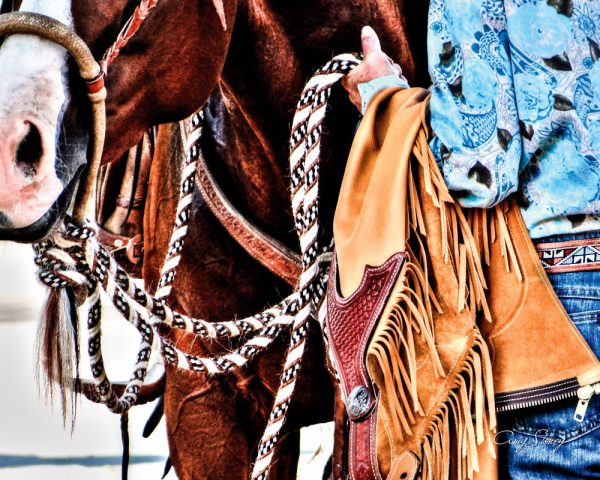 We wanted to find out how this up-and-coming reining star became a photographer and learn how she gets such great shots!
YR: How did you get started in photography?

AS: My first "real" camera was an inexpensive point-and-shoot, but it looked like a big camera and it had a great zoom lens.
I credit the Varsity Reining Club for inspiring me to explore my photography skills. In the program, kids submit various projects and receive points for them. The youth with the highest total year-end points receives public recognition and scholarship money.
Due largely to my photography, I became the Varsity Reining Club Youth of the Year in 2009, 2010, 2011 and 2012.
I also began entering photography competitions, and my success from those made me want to improve my work.
YR: Have you taken any photography classes or been mentored by someone?
AS: I haven't taken any formal classes. I'm homeschooled, and I gained most of my early experience by taking photos of the horses my family offers for sale.
I've studied the photography of people I admire. One of my biggest influences is a horse show photographer I've known since I began showing, Primo Morales. He's one of the most creative equine photographers I've seen.
I joined a local photography group a couple years ago, which has helped me with my technical knowledge and allows me to com-pare my own work to that of others in the group. The group also takes regular photo outings together.
YR: What kind of camera do you shoot with?
AS: I use a Nikon D5100 DSLR with a 55-300mm lens.
YR: Do you have any tricks of the trade to make sure you get a great horsey shot?
AS: There are so many things that go into a great horse photo. The most important technical aspects of a good horse portrait are lighting and being at the correct angle.
The best light for most horses is full early morning or late afternoon light. A good horse handler is important, too, to get a horse to show expression.
But, I've found that most of my favorite photos are unplanned. I just take lots of photos of everything because you never know when you'll capture that special moment.
YR: Have you had to shoot any uncooperative subjects?
AS: I've definitely photographed difficult subjects! Horses that will not put their ears up for a portrait can be frustrating.
The only thing more frustrating than an uncooperative subject is uncooperative weather. Manes and tails blowing in the wind can make for a very cool, artistic photo, but it isn't helpful for a perfect portrait.
YR: Where have your photos been published?
AS: One of my first published photos was a picture of a miniature donkey that appeared on the cover of Assets, a miniature donkey publication. My photos have also appeared in The Reiner magazine more than a dozen times.
In 2013, I had several photos chosen for the 2014 Farnam Equine Products calendar.
Farnam has also used several of my photos for their print and online advertising campaigns, which is very exciting.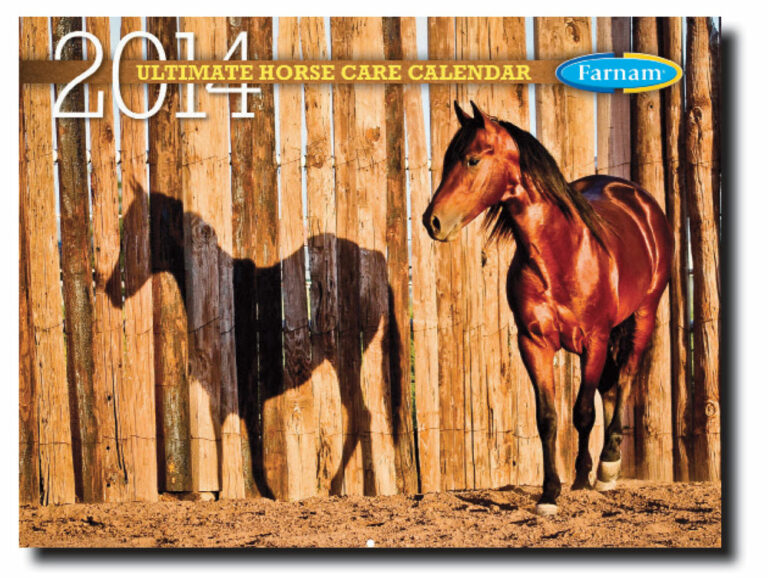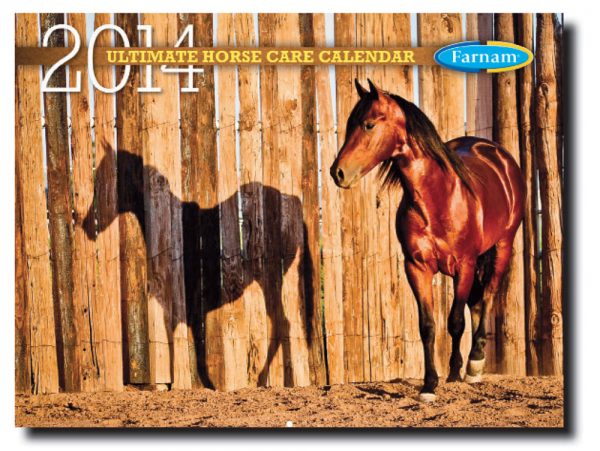 YR: What sort of interesting shoots have you done in the past?
AS: One of my most interesting shoots was when our local photo club had a group field trip to a classic-car junkyard. It was just a couple hundred junk cars crammed onto an acre lot next to the highway, but I got some unique photos from that shoot that have sold well and won several photography contests.
One of my favorite shoots was taking photos of Shorthorn bulls for our veterinarian. It's always fun and exciting to take photos of something you've never shot before.
I never get bored with taking equine photos. There are so many riding disciplines and styles of horses, and each requires a different approach and look.
My absolute favorite photo shoot, though, is always the next one. I just never know what I'll get to come away with!
YR: What do you plan to study in college?
AS: I would like to get a business marketing degree.
YR: Are you planning to be a full time photographer in the future?
AS: I've already started my own photography business, and I plan to continue doing custom equine and ranch shoots.
After I graduate, I also plan to continue to be in business with my mother, an artist and web designer.
There will always be a need for great photography in website and graphic design, as well as for our horse business.
YR: Do you like having your picture taken?
AS: I don't mind it, but it's not my favorite thing. I prefer being behind the camera rather than in front of it.
My mom makes me be a model sometimes, which I don't mind. I get her back and make her be my model, too, so that makes us even!
---
This article originally appeared in the September/October issue of Young Rider magazine. Click here to subscribe!