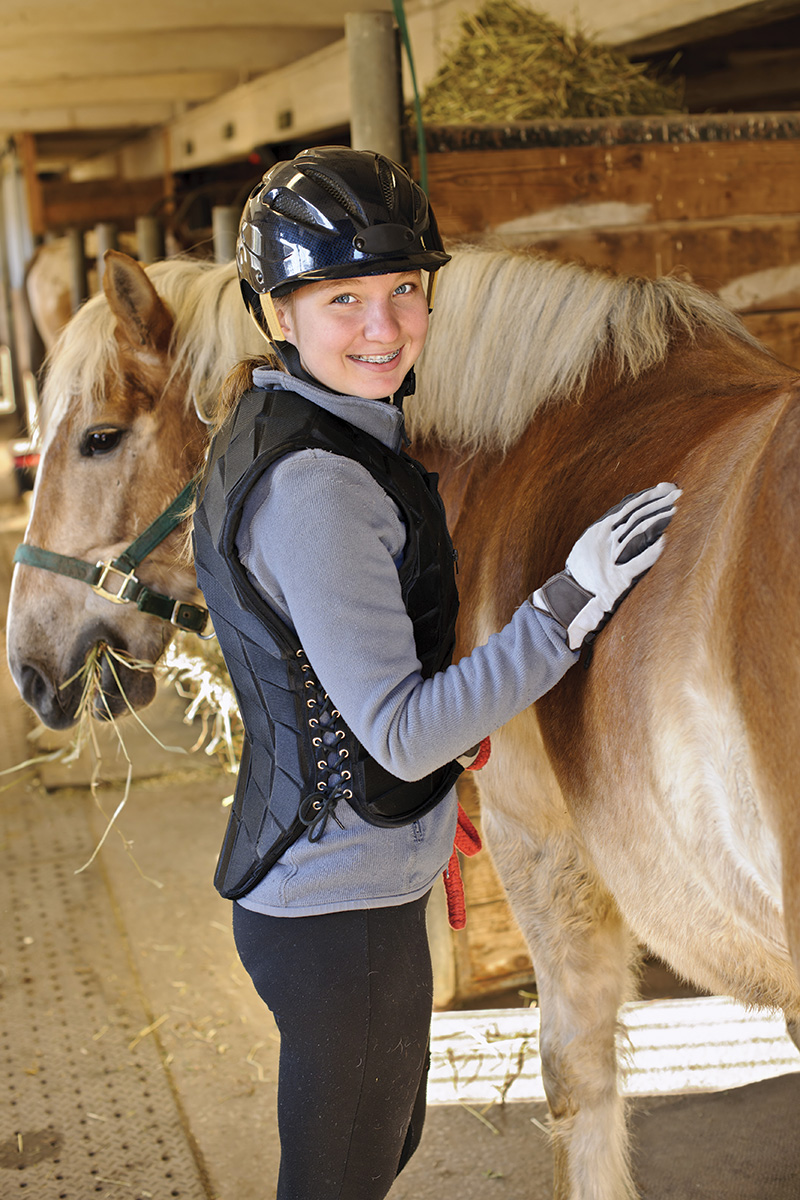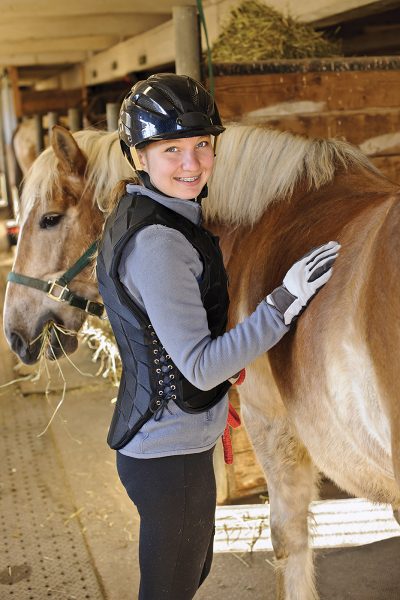 Did you know that if you lived in France and went to your riding lesson, in addition to your helmet, you would also have to put on an equestrian safety vest? Safety vests are gaining popularity in the U.S., and they're not just for eventers anymore. Many riders—from pleasure to hunter/jumpers and beyond—are adding an extra layer of protection when they mount up. Learn the importance of safety vests while riding and how to choose one.
Foam vs. Air Vests
Foam vests are tight fitting, covering the whole torso with a hard layer of protection. Think of a turtle with its shell covering. Foam vests are designed to protect your ribs, internal organs, chest and abdomen. They have been used in eventing for many years and are required for cross-country. These vests are not required to be ASTM certified like helmets, although some are.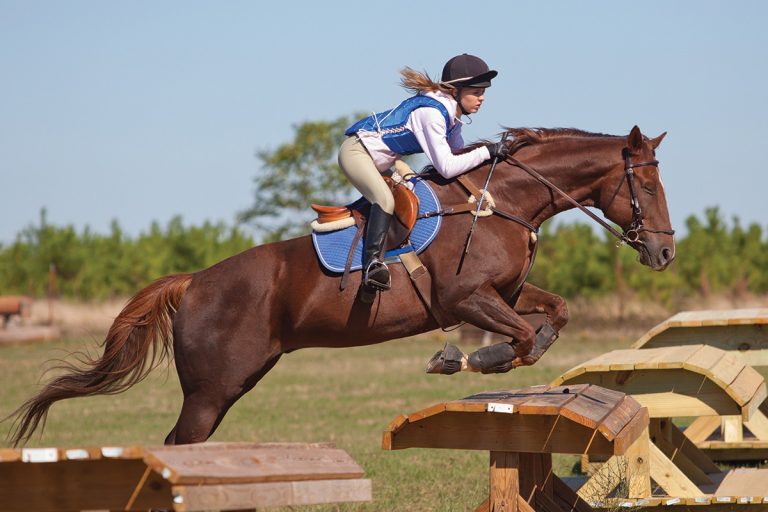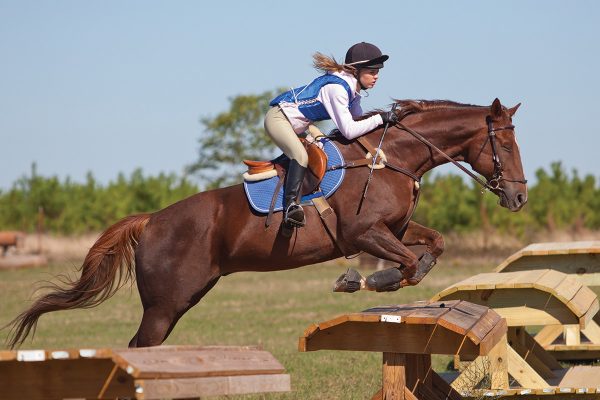 Air vests that inflate automatically during a fall are a newer innovation. Think of a car's airbags, which inflate if there's a crash. The vest attaches to your saddle with a leash. When a fall occurs, the leash stays with the saddle, pulling a pin out of a small canister of carbon dioxide (CO2) attached to the vest, blowing it up with CO2. The inflated vest is designed to stabilize your head and neck, providing a bouncy layer of protection around your upper body.
Some riders use both vests at the same time, with the foam as the base layer and an air vest on top. If you wear an air vest while competing in the cross-country phase of eventing, you're also required to wear a foam vest underneath it.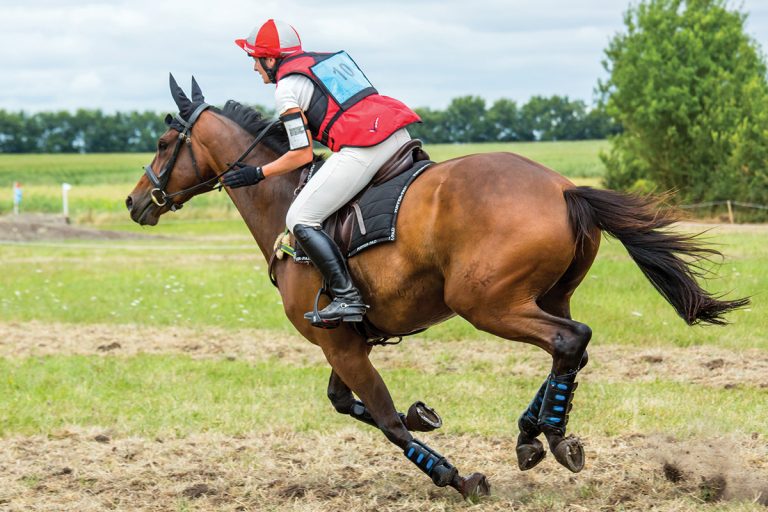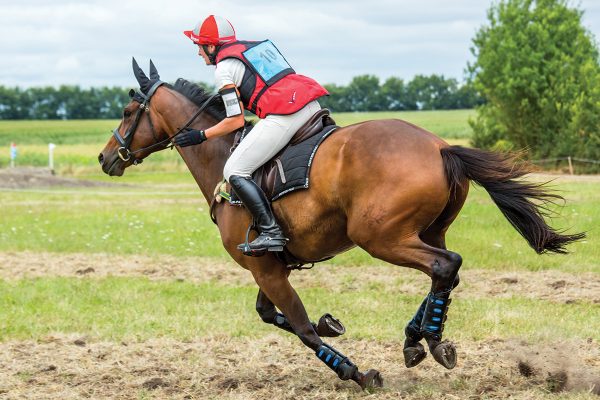 Regardless of which type of vest or vests you choose, it's recommended to buy new so you know the vest's integrity is intact, giving you optimum safety. Prices range from $250 for foam on up to $900 for a high-end air vest. You will have to buy replacement CO2 cartridges for your air vest, which are around $50 each and need to be changed after every fall that deploys a canister.
Why Wear a Riding Vest?
Riders should consider wearing a safety vest all the time according to Marie Lesterps from Horse Pilot, a company that manufactures inflatable safety vests.
"The safety vest is like the helmet," she says. "It's the next step in safety equipment. It is not a matter of being scared to fall. It's a matter of being protected in whatever situation you find yourself to avoid injury."
Former Pony Clubber and 4-star eventer Chloe Smyth of White Horse Eventing has fallen off wearing both types of vests—the hard vest and the air vest. "I know they've both helped with protection," she says.
She cautions that if you wear an air vest with the leash too short and you get jumped out of the tack but don't fall off, the vest will deploy and you will look like a holiday lawn inflatable until you are able to pull up your horse and wait for the vest to deflate.
Whatever type of vest you choose, you are now armed with the info you'll need when heading out to shop.
This article about how to choose a protective riding vest appeared in the November 2020 Mini Digital issue of Young Rider magazine. Click here to subscribe!