Horses are a big part of your life, and you've devoted a lot of time to riding and horse-related activities. When it's time to think about college, how can you apply that to your applications? Equestrian college advisor Randi C. Heathman coaches students through the college search and application process based on her years of experience in higher education and a lifetime of involvement in equestrian sports.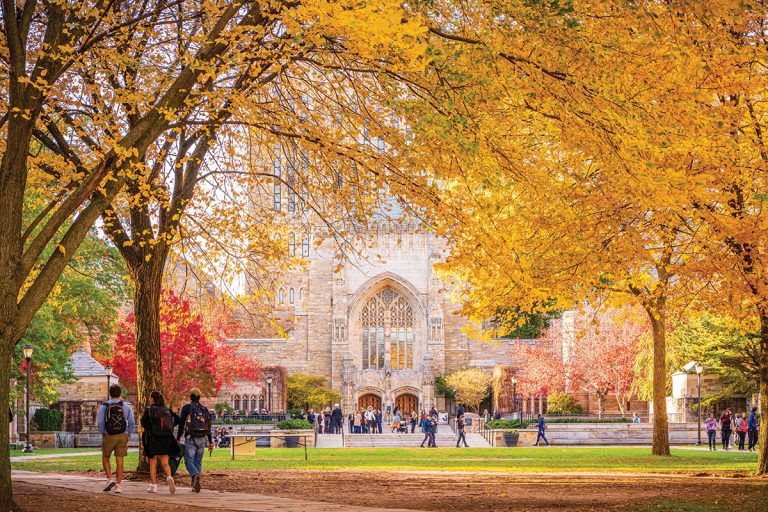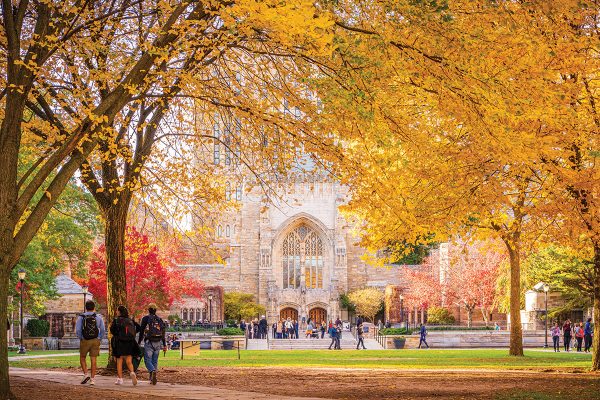 Here, she shares her best advice to make the most of your equestrian background when it comes to college—no matter what course of study you plan to pursue.
Listing Activities
In the activities section of the application, there are a few ways to list and categorize your equestrian involvement to show different experiences that you've had and skills that you've obtained.
This is where you'll include groups such as 4-H or Pony Club, as well as the breed, sport and show organizations that you have been part of. Be sure to spell out any acronyms on first reference: USEF, AQHA, USDF should be expanded to U.S. Equestrian Federation, American Quarter Horse Association and United States Dressage Federation, because so many of the equestrian organizations we're familiar with can look like alphabet soup to someone outside the horse world.
In addition to noting achievements and awards, the description is where Randi says you can differentiate what you have done as an individual or as part of a group to show teamwork, leadership roles and responsibilities.
Caroline Elik, 20, who is majoring in journalism and minoring in political science at the University of Missouri, agrees.
"I made sure to list my equine activities as extracurriculars on my college applications," she says. "Colleges love to see applicants who are well-rounded, passionate, and dedicated to something outside of just classwork. They also like to see applicants that have held leadership positions, so it can really be beneficial to get involved with an equine club or organization, whether it's at the local, regional or national level."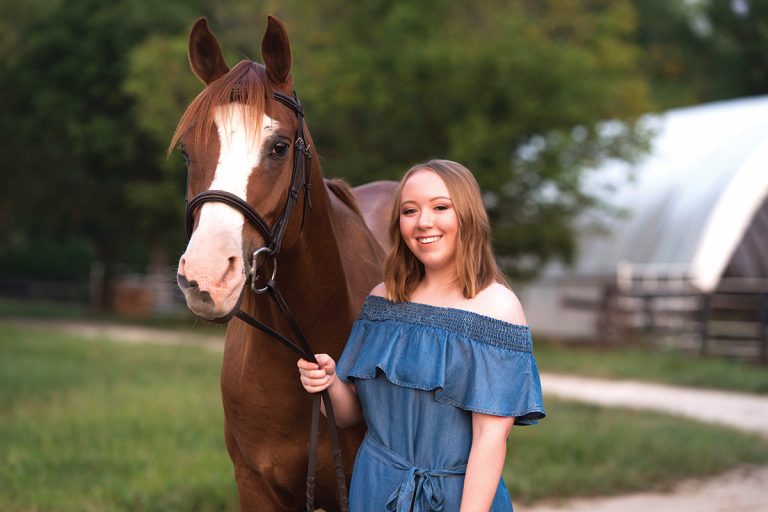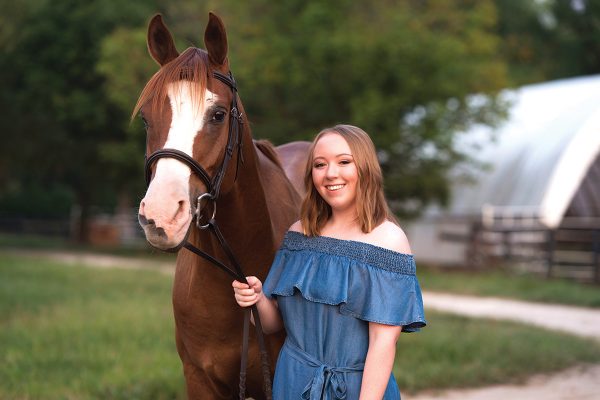 Caroline grew up riding and showing Arabians, which led her to join the Arabian Horse Youth Association (AHYA) board, where she served as an AHYA regional director and AHYA secretary. She was also involved in her local 4-H club and went to her county 4-H show several times.
Apply Your Skills
Volunteering or working at the barn also provides valuable experiences that you can list in the activities section. For these, Randi says a great college application tip for equestrians is to take a skills-based approach.
"A lot of times, a kid that hasn't had a ton of show experience may be a working student at the barn, or they're the weekend barn help, so they may have more experience than can be categorized on a traditional resume," she says.
To break that experience down, Randi suggests looking at the skills and responsibilities required for each one.
"If you're the Saturday barn help, what responsibilities do you have?" she says. "Or does the barn do a summer camp program where you volunteer? There's a different skill set involved in working at the summer camp program than being the weekend barn help."
In addition to the duties you performed, think about what you learned on the job, such as equine nutrition or scheduling and organization skills.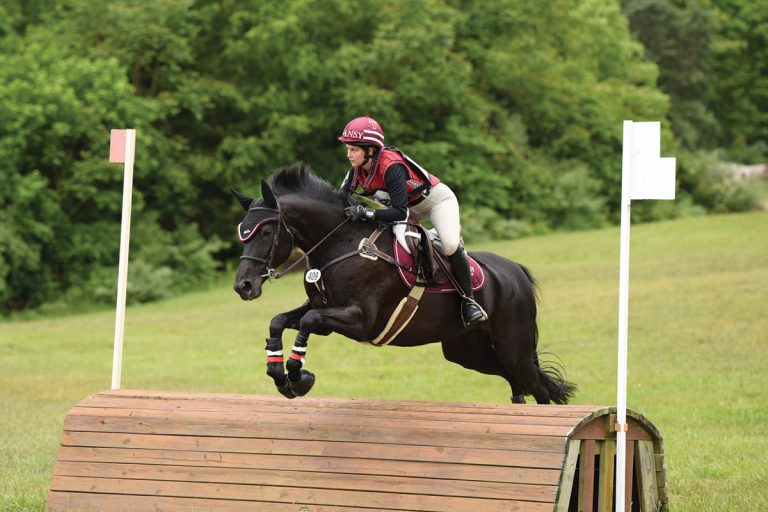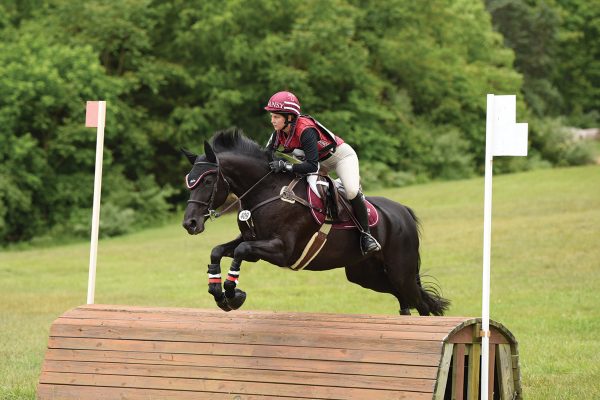 Aubrey Earley, 19, is a sophomore majoring in sociology at Transylvania University in Lexington, Ky., where she rides on the eventing team. On her college application, Aubrey wrote about helping at her local barn and teaching lessons, in addition to earning her C-3 riding and H-B horse management certifications through the United States Pony Clubs.
"The horse world doesn't just make you a better rider, but it also gives you experiences and opportunities that create leadership, patience, and independence," she says.
Your Essay
There are many benefits to being an equestrian, and the essay provides the opportunity to talk about them. Randi says that the key to a good essay is to focus beyond the sport itself and apply it to how you have developed as a person, overcome challenges, or had an experience that changed your perspective.
"It's being able to look inside yourself and investigate what that experience was like, and what you went through," says Randi. "Did you have fear of showing in front of a judge?
Were you afraid to do that, and how did you work through it? Or were you overwhelmed by a horse and had to change your approach? Those are the life skills that transfer to a career and to the challenges you're going to face as a college student."
Focusing on personal development also helps take wealth and privilege out of the equation.
"It doesn't matter how much the horse cost," says Randi. "What matters is what you're saying you learned from the experience."
Ashley Lounsberry, 20, recently graduated with a degree in animal science from Iowa State University and has been accepted to the veterinary school there. She wrote about horses in her personal statement for both undergrad and vet school.
"I was able to incorporate it in two ways for my undergrad statement," says Ashley. "The first was to highlight the traits that I learned from my time spent riding and participating in the Arabian Horse Youth Association, and how my time spent in the industry helped me grow as a person.
"I also explained that growing up with horses helped me realize that I wanted to become an equine sports medicine veterinarian," she continues. "For vet school, I wrote about my time spent working with horses and equine veterinarians and how those experiences helped me determine that equine sports medicine was the field of medicine in which I was interested."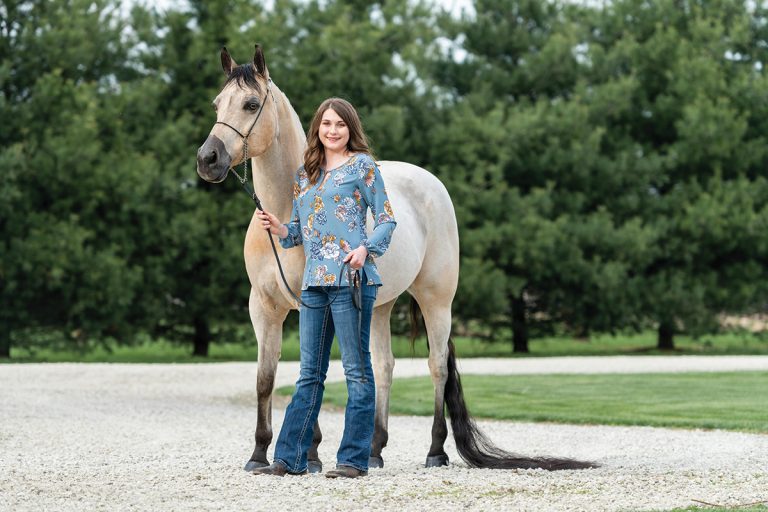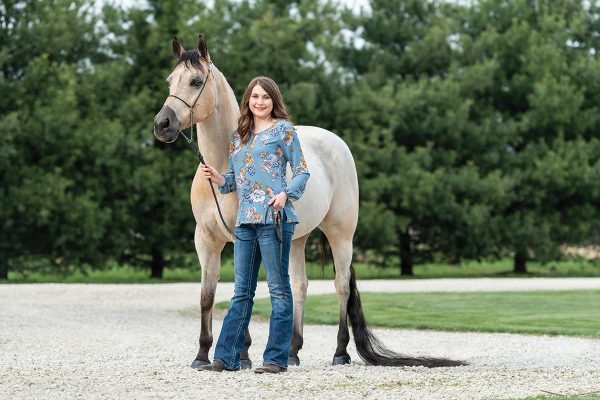 As a youth, Ashley showed Arabian horses at the local, regional, and national levels, and was an active member of the AHYA, including leadership roles on the board of directors and the executive board. During the summers, she also worked as a groom at a training center.
Horses were also a focus for Caroline in her college essays.
"I discussed the years of hard work and passion that I put into riding," she says. "I emphasized that while I experienced many ups and downs as a rider, every low point gave me more experience, taught me new lessons, and made the high points so much sweeter."
Writing for Non-Horsey Readers
Equestrian college advisor Randi C. Heathman says the person reading your college application will most likely know nothing about horses. Fortunately, she has had a lot of practice helping students figure out the best way to talk about their horse experience and explain how it has prepared them for the future.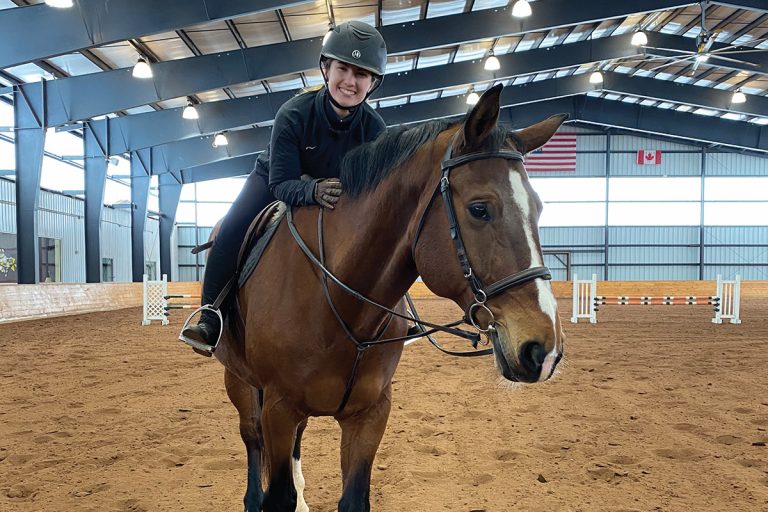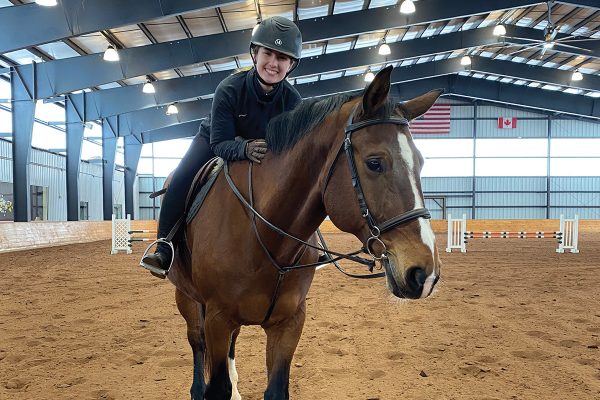 When it comes to the essay, Randi says to keep the horse parts as basic as possible. Most people will have some limited understanding of horses, whether it's from riding once at summer camp or even watching a movie—enough to know that you sit in the saddle and steer with the reins, so using those basic terms is fine. But avoid using specialized horse jargon: Write about what you learned when you fell off in front of a jump, not an oxer.
Randi advises running your essay past a friend or a teacher who isn't a horse person as a test.
"Read it out loud and see if they understand the story you're telling," she says. "Did they understand what you were saying on the horse side of things?"
Standing Out
If you're applying to a school that doesn't have a full-fledged equine studies program, your equestrian experience can be one thing that makes you stand out from the crowd.
Because of her equine knowledge and experience, Aubrey received a scholarship to ride on the eventing team at Transylvania University.
"It has also gotten me really great jobs with amazing riders and mentors that I look up to," she says.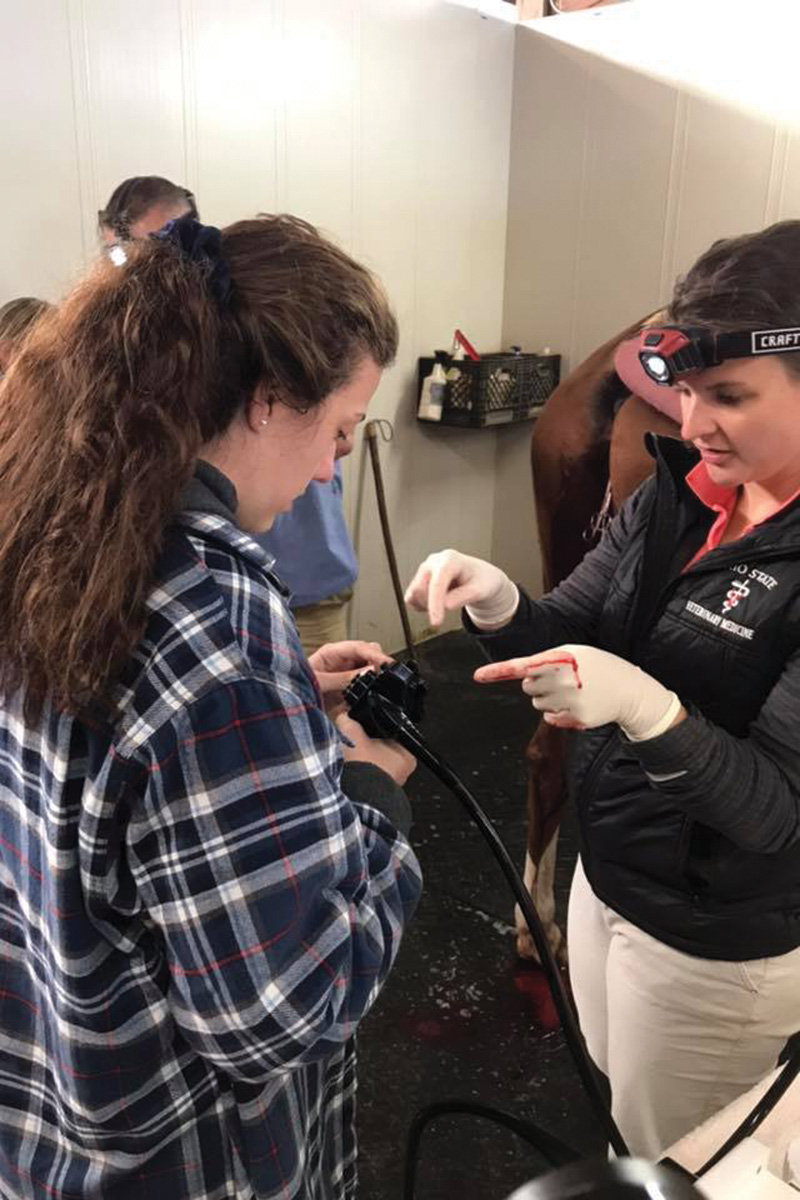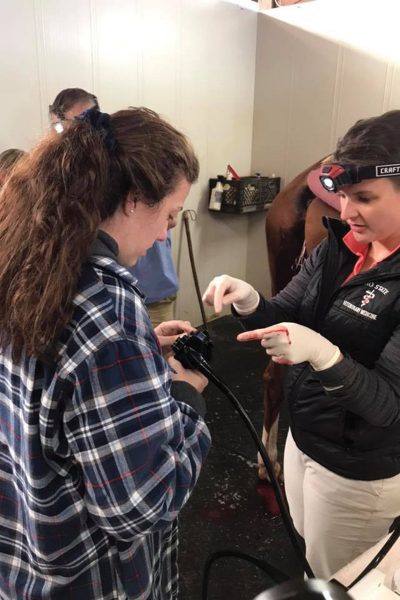 In addition, if you're also applying for scholarships, most will have a grade point average requirement, so the better your GPA, the more scholarship money you will be eligible to apply for.
"I like students to know their best bet for scholarships is to come in with the very best grades that they can," shares Randi. "Academic merit scholarships are where the majority of scholarship dollars come to students every year—regardless of major, regardless of school."
Show that academics are also a priority in your application. If you know what you want to study, taking the initiative to explore that area is another thing that can set you apart.
"For students applying to a college that has an equine program, you're applying with a lot of other people also interested in that program who share similar experiences to you," says Randi. "It's going to be those other opportunities that you've taken to educate yourself that make you stand out."
For example, if you're interested in veterinary medicine, this would include shadowing a vet or a job helping out at the vet clinic. If you're interested in marketing, you might volunteer to help your trainer by doing some social media for her. If you want to study equine business management to become a horse show manager, you could volunteer at local shows or help run the schooling show at your barn. As an added benefit, pursuing these areas of interest in the horse industry may reveal opportunities that you weren't even aware existed.
Ultimately, Randi says students need to be themselves in the application process, because doing activities you aren't genuinely interested in just to list them on your resume isn't going to serve you well in the long run.
"You need a school that fits you where you are and where you hope to be," she says. "To make the best match possible, you have to be 100 percent yourself in the process."
This article about college application tips for equestrians appeared in the Fall 2021 issue of Young Rider magazine. Click here to subscribe!