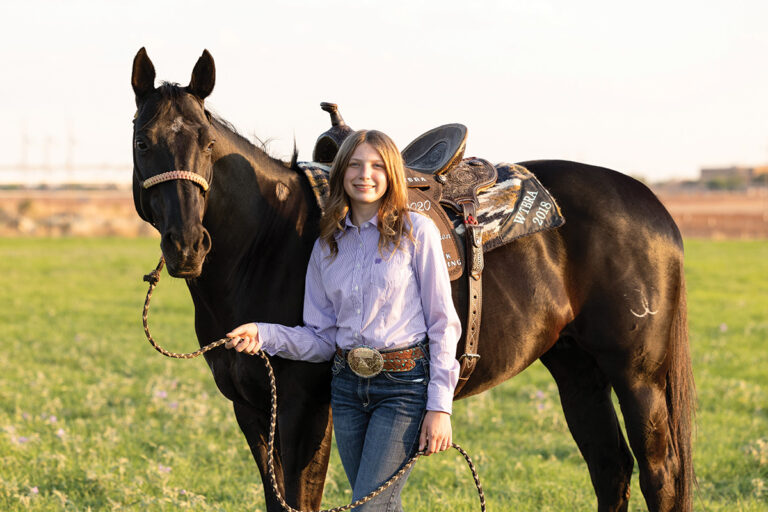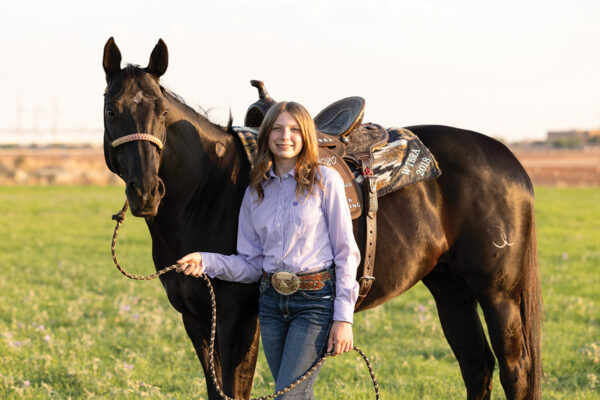 Generations of barrel racing courses through 12-year-old Madison Hinton's veins. Her great-grandmother, Marie Voss, and grandmother, Jennifer Voss Bufkin, barrel raced competitively throughout their lives, competing on horses they trained themselves.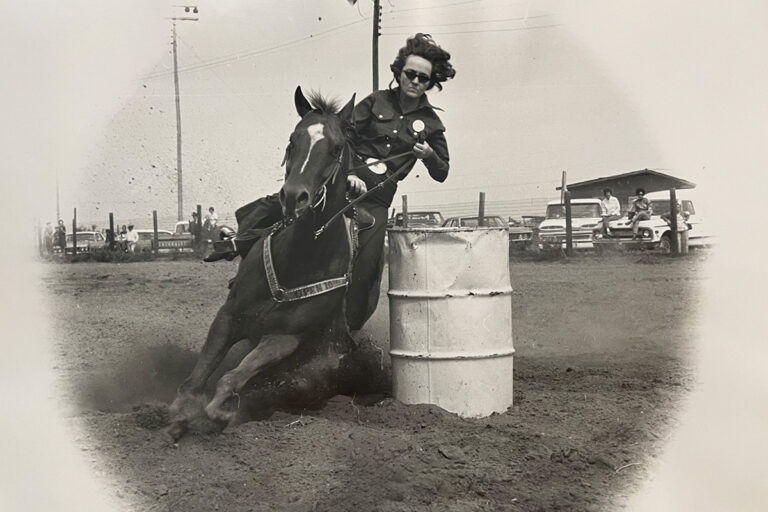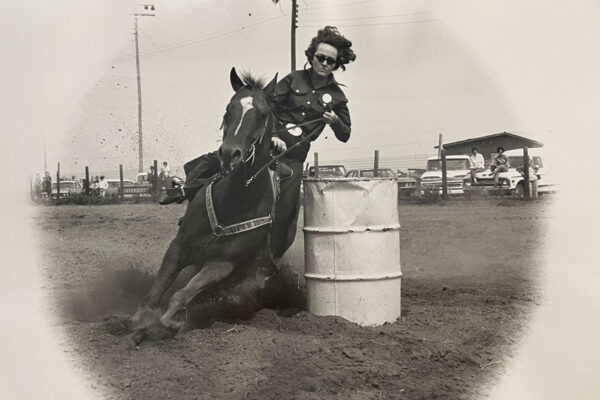 Jennifer's son, Brad, married Misty, and had they had a daughter named Madison who helps keep the family's competitive barrel racing legacy alive. When Madison was born, she showed an immediate interest in horses, and grandma Jennifer knew she had someone to share all of her knowledge, wisdom, and passion with.
"I can remember Madison coming to the barn when she was really little, maybe 2 or 3," says Jennifer. "She always wanted to pet the horses and sit on them. She had a real natural way about her and the desire to ride. She reminds me a lot of myself when I was her age."
Barrel Racing Career
Madison began barrel racing competitively at local events and eventually started going to bigger competitions, such as the Ogden 8 & Under World Champion Barrel Race. Even at just 8 years old, Madison was determined to win. However, her championship run did not go smoothly. In fact, it was almost catastrophic.
"We went to the first barrel and my horse Candy slipped and fell to the ground," says Madison. "I came off, but my foot got stuck in the stirrup and she dragged me almost to the second barrel. Thankfully my boot came off and I didn't get hurt. I distinctly remember seeing her back legs running—that was definitely the scariest moment. Afterwards I was so sad that I didn't win something, but I was still in shock that it even happened."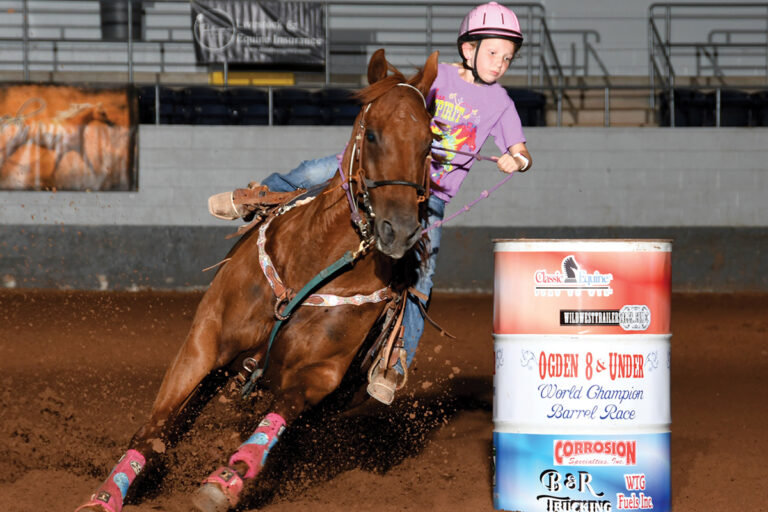 Madison's parents, Misty and Brad, describe Madison as the "ultimate competitor," explaining that she steps up to any occasion. That's exactly what she did when she competed throughout the year with the West Texas Barrel Racers Association (WTBRA). Madison says it was her goal to win the 1D Open year-end championship award because it was a very special feat for her family.
"Madison was number one out of everybody: pro girls, older ladies—everybody at the WTBRA—and she beat them all year," says Madison's father, Brad. "This was a special win because my mom has won it, and so has my grandmother. That is three generations of wins, so it meant a whole lot to all of us. My grandmother was also one of the founders of the WTBRA, so she helped start it from the ground up, which just makes it that much more special."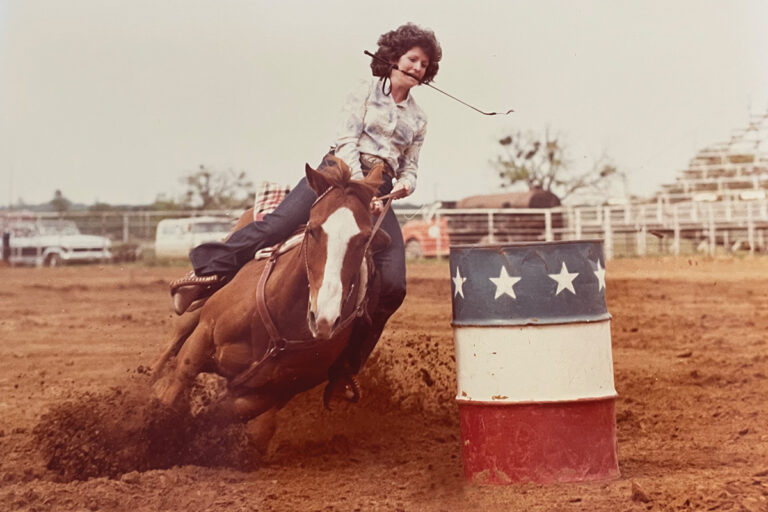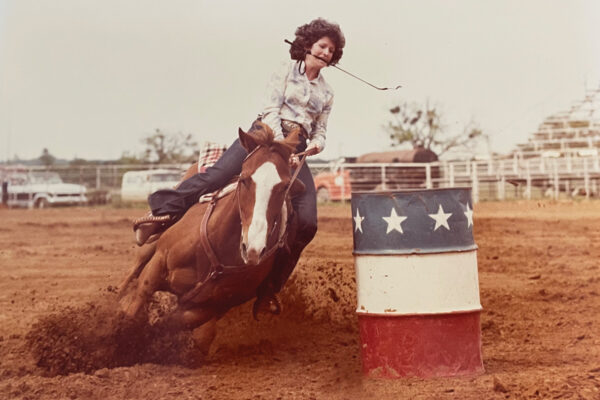 Studying Hard
Although Madison's barrel racing career has taken off almost as fast as a winning run, her parents still do their best to put school first. Madison is a sixth grader in public school.
"School is definitely the highest priority," says Misty. "She and her brother, Brite, come home and do schoolwork first."
Sometimes Madison's dad goes ahead of them to the competitions to set up the stall and living quarters so she can arrive on a later day and miss as little school as possible.
"We just try to make it so the kids know school is important and all the hobbies come after that," says Misty.
Madison's family believes horses instill a work ethic in her and she learns many life lessons.
"Last year was a hard year for us," says grandma Jennifer. "Madison had so much success in 2020, she could practically not be beat. Her horse Chanel was tearing it up and Madison rode her so well. We eventually found out Chanel was bleeding in her lungs, and now we've had to overcome that, which has been very humbling for Madison."
Keeping her feet on the ground has been a lesson in itself.
"This year has been the year I have learned the most about being humble," says Madison. "When you see a bunch of other people doing so well and you're just sitting there trying to make it through, it definitely makes things harder, but in the end you need to remember that they worked hard for it, too."
Big Barrel Racing Goals
Madison may be young, but her goals are big. She wants to compete at the National Finals Rodeo and raise and train a colt out of her mare, Candy. Training yearlings is something her grandmother is very familiar with, and she looks forward to sharing that wisdom with Madison.
"I would like to see her have that end of it because we rode all our colts," says Jennifer. "My mother taught me how to train horses, and now I can share that with Madison. I think she could be a world-class trainer, and I want her to have that future with horses and to learn how. She is really excited about the babies, and I love that part because that's how I felt when I was her age."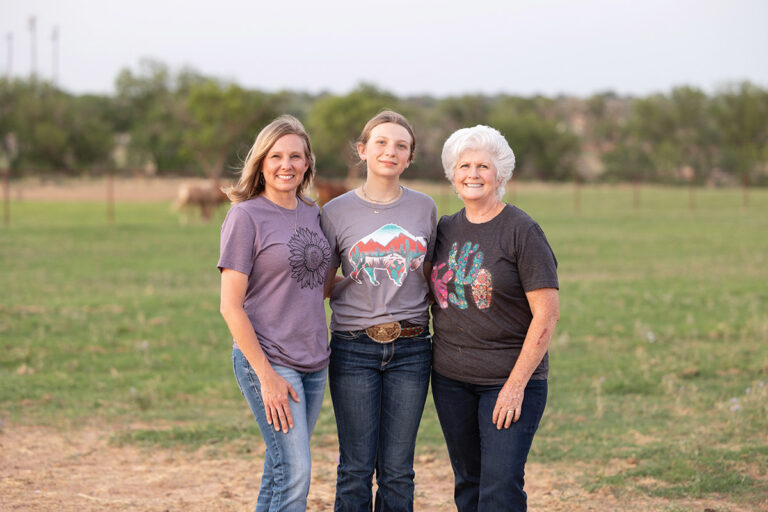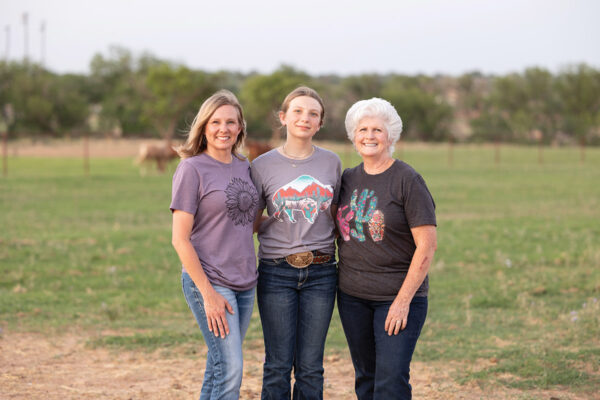 Passion for barrel racing runs deep in Madison's family, and she continues to learn more with every competition. In addition, the endless knowledge of horses she gains from her grandmother touches a special place in her dad's heart.
"I was watching them practice one day, and my mom was talking to Madison about something she had learned through the years," says Brad. "As I was listening to their conversation, I thought about how sad it would be for that wisdom to die out. But Madison is going to know those things and the legacy will live on. How exciting is that?"
This article about a barrel racing family appeared in the September/October 2022 issue of Young Rider magazine. Click here to subscribe!