I'm Caroline Floyd, I'm 14 years old and I own Happy Hooves Handmade. I was on the Young Rider Advisory Board in 2020. I make and sell custom accessories for your saddle, boots, and horse, including stirrup covers, saddle covers, bit covers, boot trees, and polo wraps.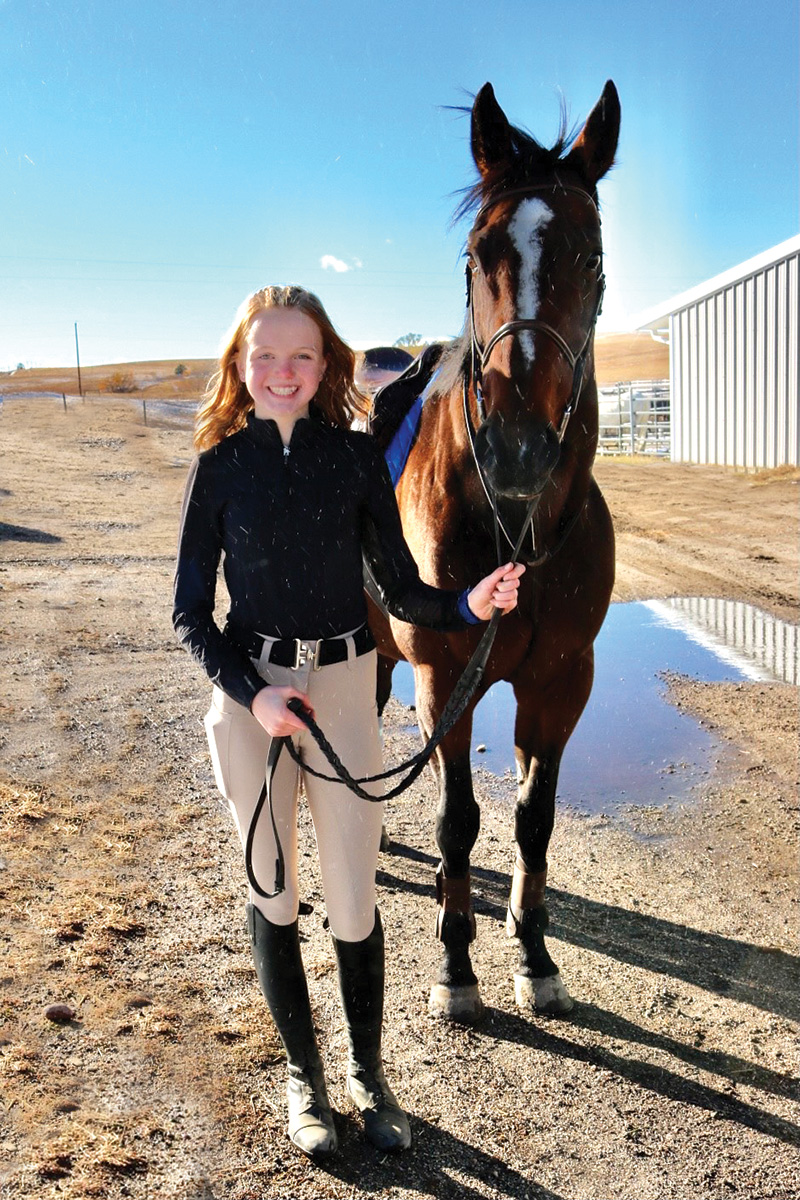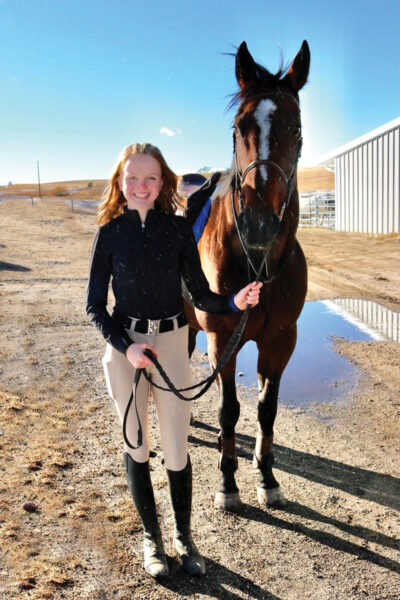 Horsey Life
I started riding when I was 6 and living in North Carolina. Now I live in Colorado, and I've found an amazing barn where I've been for four years. I do hunters and equitation and show 2'6″ – 2'9″ right now. I have improved so much this last year.
This is my fourth year of Interscholastic Equestrian Association (IEA) on the Forest Edge Farm team. IEA is an amazing experience, and it really helps with my riding because I get to ride a ton of different horses. I really hope to qualify for Nationals this year.
In November 2021, we purchased my first horse. She is a 12-year-old Thoroughbred-cross named Strike a Pose, aka "Gigi." She was at my barn for a few weeks and we just clicked, so I convinced my parents to buy her!
I had been riding school horses for the last seven years, and never thought I would be getting a horse this soon. This summer I have been showing her in low children's at hunter/jumper shows, and we are doing really well! I am super proud of how far we have come in less than a year.
Starting Happy Hooves Handmade
I got the idea for Happy Hooves Handmade when I got my first saddle in 2020. It was my first big horse-related thing that I owned, and I was determined to keep mine in perfect shape. I noticed that the stirrups were putting marks on my saddle, so I had to do something to stop that!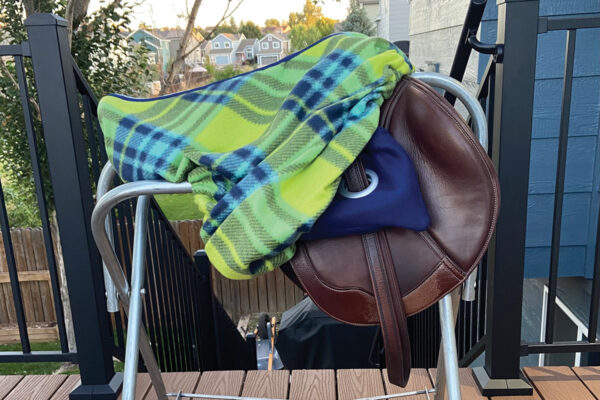 I looked up stirrup covers, but the traditional ones were confusing: How are you supposed to run up your stirrups if there is no hole in the stirrup cover? I did some research and figured out how to put a hole in stirrup covers to run the stirrups up. After I made myself a pair, I sent a picture to my barn friends, and they loved them and wanted to know how they could get some.
I started selling my stirrup covers to my friends, and then with my mom's help, I started an Instagram page. I sold a lot of stirrup covers through Instagram, and then released fleece saddle covers too.
My saddle covers have an adjustable elastic that you knot after you receive it so it fits your saddle perfectly. I decided to release these because I saw that people just had their saddles in the tack room open to all the dust. And if they had a saddle cover, it was a boring color.
In 2021, I opened an Etsy shop. I also released polo wraps! I love when all my things match, so I had to make some polo wraps because the ones online weren't in the colors I wanted and seemed expensive.
One of my recent additions is boot trees, which are custom-made to fit your boots. These were released because the boot trees that your boots come with often break easily. So instead of pool noodles, you can use custom-made fabric boot trees.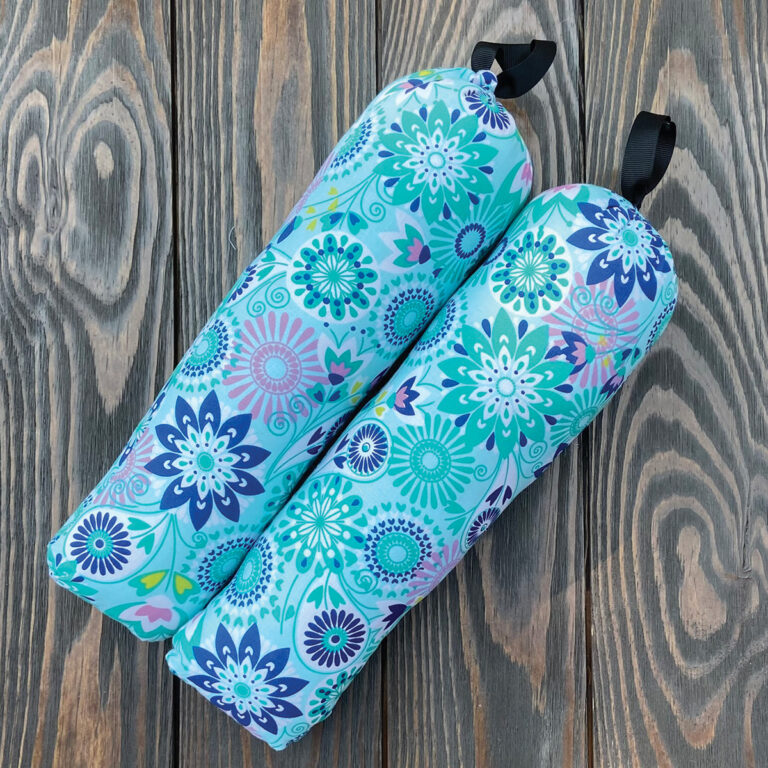 My most recent item released is bit covers/warmers. These protect your bit from dust, and you can also microwave them to warm your horse's bit in the winter.
My business wouldn't be where it is without support, especially from my parents who help with craft store runs and finances. My friends from the barn also helped my business take off. I would like to thank my Mom and Grandma for teaching me how to sew when I was younger—without that, my business wouldn't be here at all!
If you're thinking about starting your own business, my advice is to dream big, create something unique that you can't find anywhere else, and never give up. I hope to continue growing my business for a long time!
Check out Happy Hooves Handmade on Etsy and follow along on Instagram.
This article about Happy Hooves Handmade appeared in the September/October 2022 issue of Young Rider magazine. Click here to subscribe!