If you love to show off your equestrian style both in and out of the barn, you'll appreciate the T-shirts and hats created by a trio of young riders for their business, American Pony Outfitters.
Lucy, age 14, Libby, age 11, and Sophie Nelson, age 6, are three horse-loving sisters who dreamed up APO for a homeschool assignment. They were tasked with inventing a company and writing a business plan in order to learn what it takes to run a business. But the sisters took it a step further and made APO into reality, launching their online T-shirt shop in June 2017.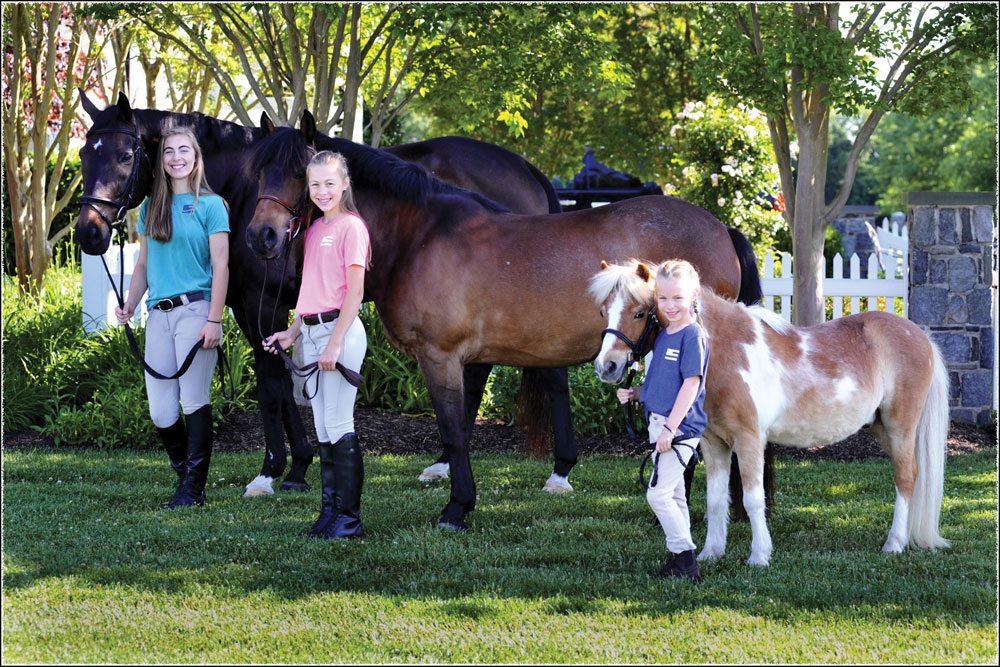 Going into Business for American Pony Outfitters
APO's products feature unique horse-themed designs with fun graphics and slogans. They're designed to be comfortable for wearing in the saddle and around the barn, as well as in everyday life.
Lucy's favorite design is the camo pony T-shirt. Libby's sports the words, "Now watch me whip/Watch me neigh neigh," inside the company's horse-head logo. Sophie's favorite features the slogan, "I like to stirrup trouble."
One of the company's current best sellers is a pink T-shirt with a simple but unmistakably equestrian graphic featuring two crossed crops, a riding boot, helmet, horseshoe, and the APO logo.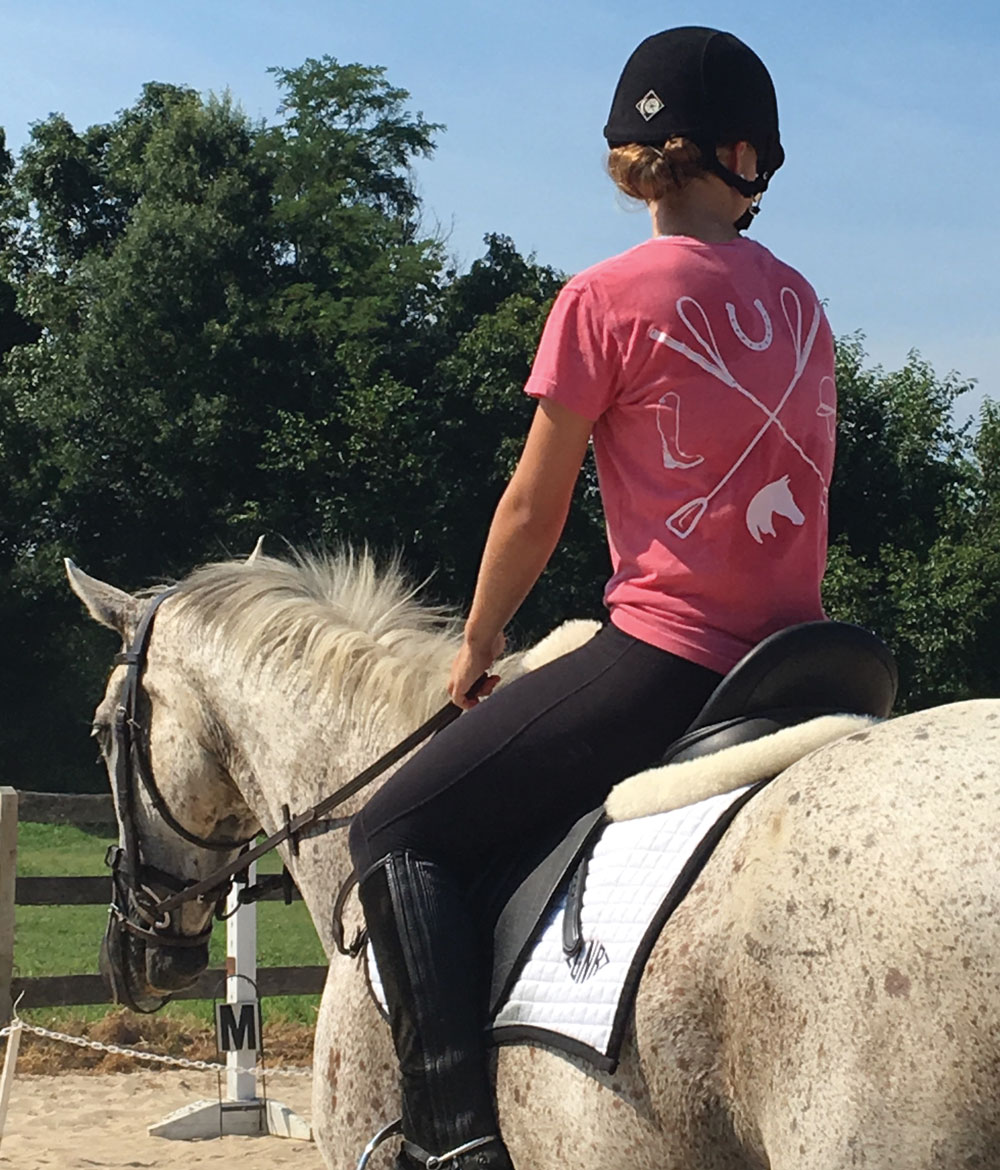 The Nelsons had help perfecting their designs. They worked with a team of professional designers and found inspiration in photos and magazines.
Selecting a name for the business was a joint effort from all three sisters. They brainstormed ideas together over the course of several weeks while riding in the car. They came up with American Pony Outfitters one day on the way to the barn. They all agreed it was exactly what they wanted in a name.
"We liked 'American' because it's patriotic, and 'outfitters' because it sounds rugged, which reflects the equestrian lifestyle."
Full of Surprises
While the creative parts of running APO are the most fun, this former school assignment is still a learning experience. The Nelsons say the thing that surprised them the most about running a real business was how much time is devoted to accounting.
"We've learned to make deposits, take payments, balance the account, and track inventory. These are not our favorite jobs, but we realize they're important tasks when running a business."
The sisters use the profits from APO to help offset the costs of their own horses and ponies and their equestrian endeavors. Lucy events with her Andalusian/Thoroughbred gelding, Novio. Libby rides a versatile mixed-breed pony named Gabe, and Sophie is learning the ropes with Chex, a Welsh Pony the girls describe as "the most kind and gentle pony," who even gives hugs out in the field!
The Nelsons are involved in Pony Club and love all kinds of riding, but focus on eventing and fox hunting the most.
Running a business is time-consuming. Lucy works when she can around her school schedule, and Libby and Sophie are still homeschooled, so business tasks are integrated into their assignments. They do it all for the love of horses and ponies, and they still find time to ride before or after school almost every day.
Check out APO's products at americanponyoutfitters.com, and follow them on Instagram at @apoutfitters.
---
This article originally appeared in the March/April 2018 issue of Young Rider magazine. Click here to subscribe!