Roses are red, violets are blue, and these horsey valentines are sweet like you! Festive sugar cookies are the perfect treat for all of your barn buddies this Valentine's Day. Don't let these picture-perfect cookies fool you—they're easy to make! Read about how to make this horsey Valentine's Day special.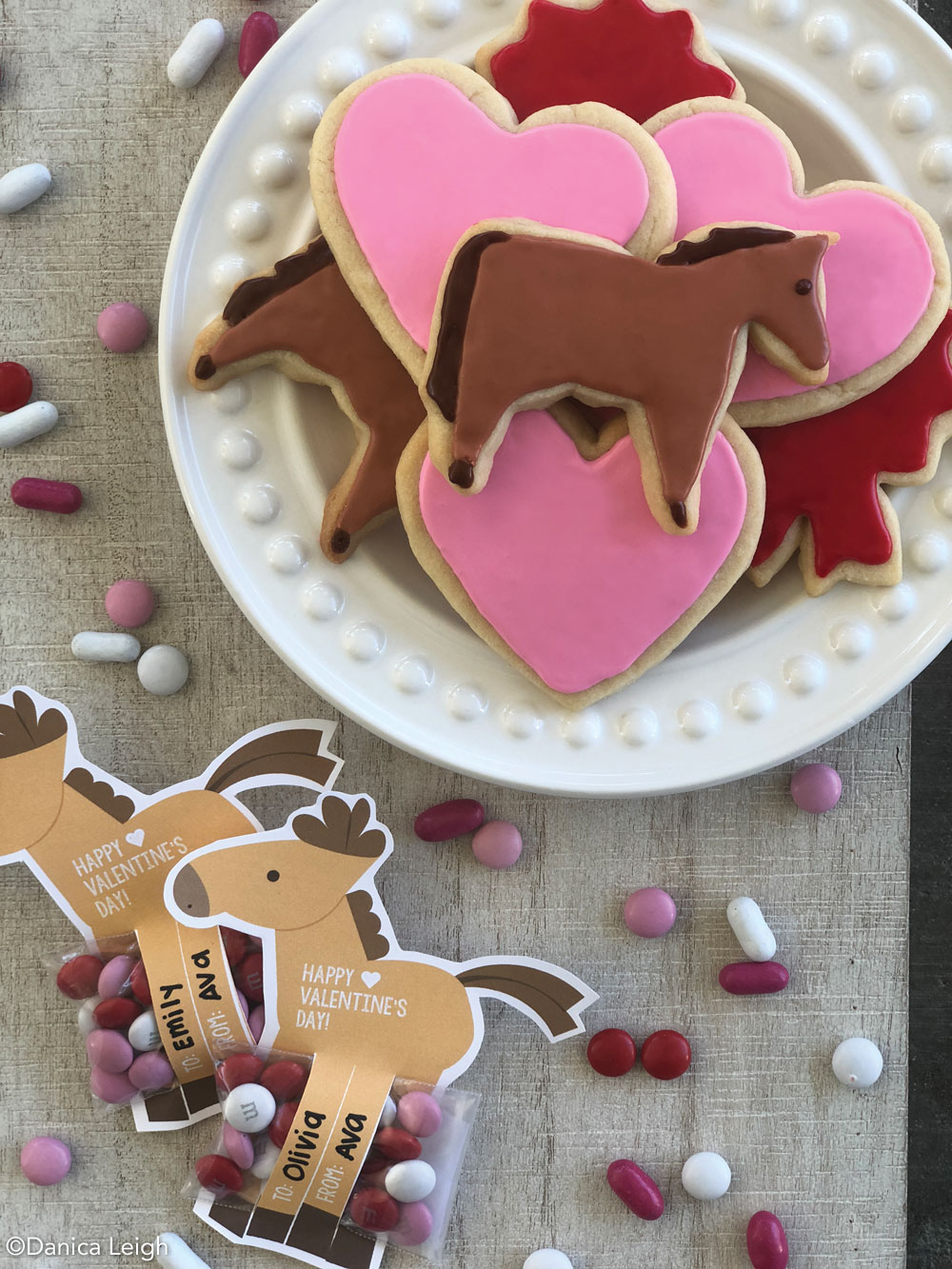 Instructions
Horse Valentine's Day: Horsey Sugar Cookies
Combine butter and sugar in a bowl and beat until creamy and well-combined. You can use a stand mixer or a hand mixer for this part.
Add egg and vanilla extract and beat until completely combined.
In another bowl, whisk together flour, baking powder and salt.
Gradually add dry ingredients into wet until completely combined.
Transfer half of the dough onto a sheet of plastic cling wrap (dough will be quite sticky at this point, that's OK!) and mold into a disk. Repeat with the remaining dough in another piece of cling wrap. Transfer dough to refrigerator and chill for at least 2-3 hours.
Once dough has finished chilling, preheat oven to 350°F and line a baking sheet with parchment paper.
Dust a clean surface with flour and place one chilled cookie dough disk onto the surface. Lightly flour the dough and roll out to 1/8″ (for thinner, crispier cookies) or 1/4″ (for thicker, softer cookies). If the dough starts to stick, dust the surface and dough with more flour.
Use cookie cutters to cut out shapes and transfer the cutouts to your baking sheets.
Bake for 9-10 minutes or until the edges begin to turn lightly golden brown.
Allow cookies to cool completely before moving and frosting.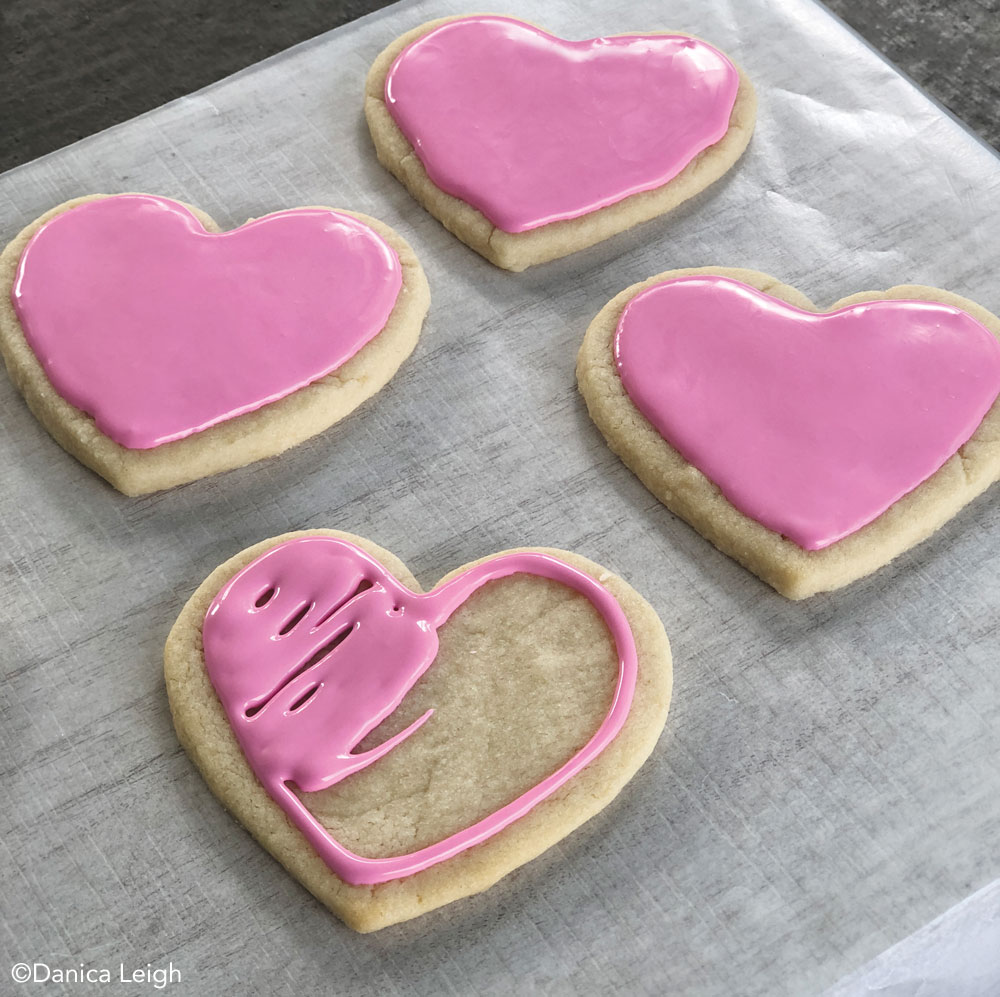 Horse Valentine's Day: Colorful Frosting
Combine sugar, milk, corn syrup, and vanilla extract and stir until combined. If frosting is too thick, add more milk. If you accidentally add too much milk, add more sugar until desired texture is reached.
To make different colors for horses and manes/tails, divide into several bowls and color as desired.
Transfer frosting to a piping bag with a piping tip, or place in a zip-top bag and snip a tiny piece of the corner off.
Pipe frosting onto the cookies. Start by making an outline and then fill in the center. Use a toothpick to gently spread frosting in to any areas you may have missed.
Allow frosting to harden for several hours before stacking.
Recipe inspired by Sugar Spun Sam Blog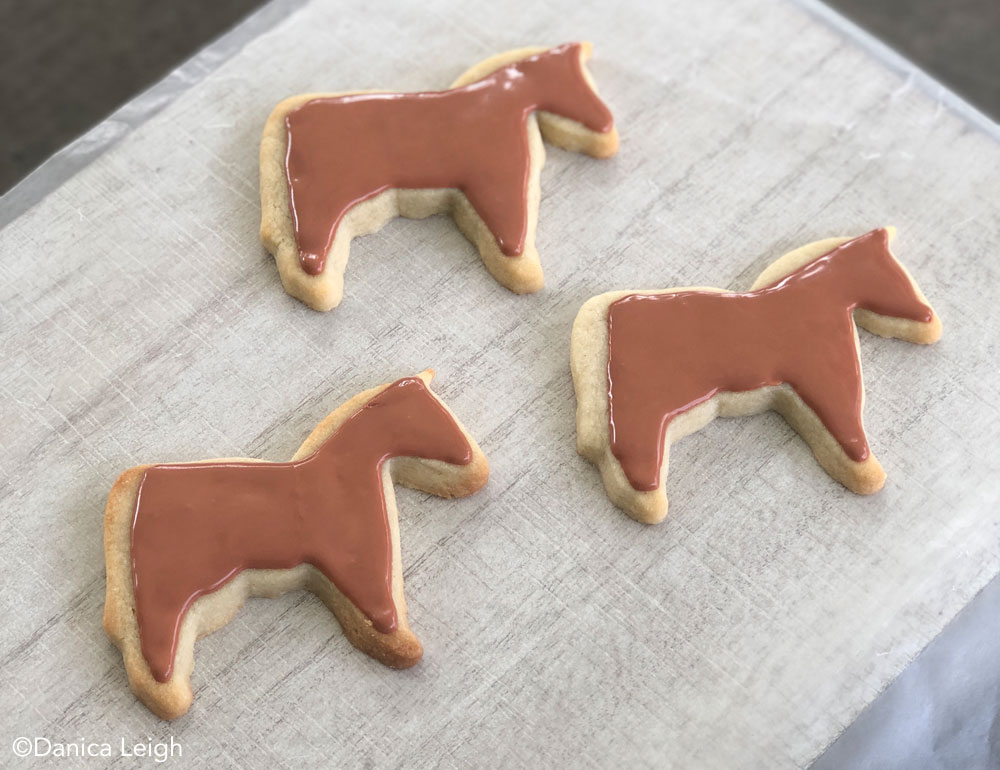 Make Your Own Horse Valentines for Valentine's Day
1. Find an image of a horse and print it out on cardstock; cut it out.
2. Carefully cut two slits between the legs (make sure not to cut all the way down to the bottom).
3. Place candy in bags and slide between the two slits.
4. Address your Valentines and pass out to all of your barn buddies!
Click here to download a template for your horsey valentine.
---
This article originally appeared in the January/February 2019 issue of Young Rider magazine. Click here to subscribe!