The horse industry is diverse, and for a hardworking individual, the opportunities are endless. Some of the more common horse-related jobs you're probably aware of include veterinarian, farrier and trainer. But there are even more jobs out there to take advantage of in the horse industry if you are looking for a more unique horse career.
Young Rider talked to three women who have built businesses that heal, sell and promote horses.
Online Horse Sales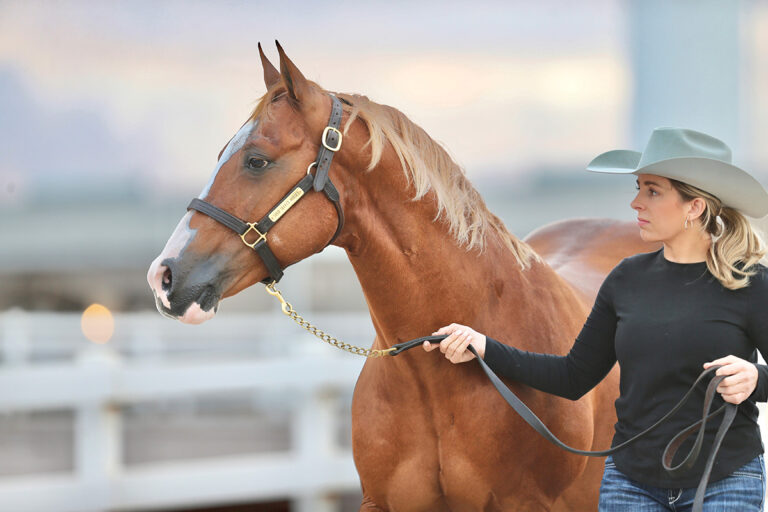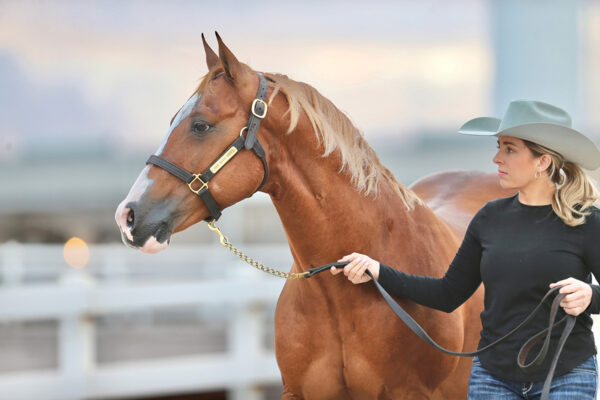 Melanie Smith has built an online horse sales empire called Solo Select Horses LLC. Born into a non-horse family, Melanie started riding at the age of 14. She began loping cutting horses for trainers Don and Craig Crumpler at 17 years old. As she attended college to become a nurse, Melanie sold cutting horses for the Crumplers online.
"I sold the ones that weren't making cutting horses," she says. "That progressed through college, and I started buying and selling horses [myself]. When I graduated, I did [nursing] for about a year but decided to do horses instead of nursing. I liked selling horses—I was good at it, and I enjoyed it."
Melanie officially started Solo Select Horses in 2018. Now, she puts on about six sales a year. In 2021, the business sold more than 450 horses that became cutters, reiners, cow horses, barrel horses and breeding stock for the new owners.
While most horse auctions use a consignment system, most Solo Select Horses are either bred or owned by the business. According to Melanie, this gives her greater control over the information she's giving customers.
Solo Select Horses employs nine full-time workers that do everything from foaling mares and helping take sales photos to exercising horses, handling breeding contracts and organizing horse pickups.
"I have a pretty young team, and we get along really well," Melanie says. "I look for somebody who enjoys their job and has a purpose with it."
Her advice?
"There are a ton of jobs other than being a horse trainer. I think you have to figure out what you like. Go find somewhere to work and get right in the middle of it."
Rehab/Spa Owner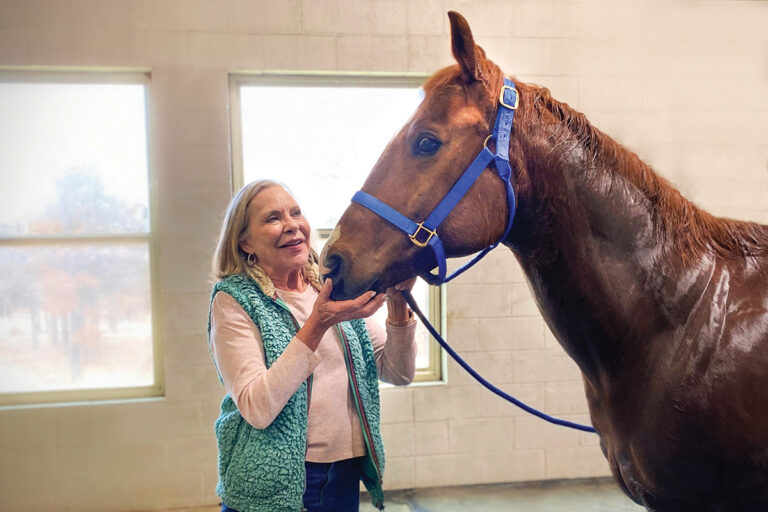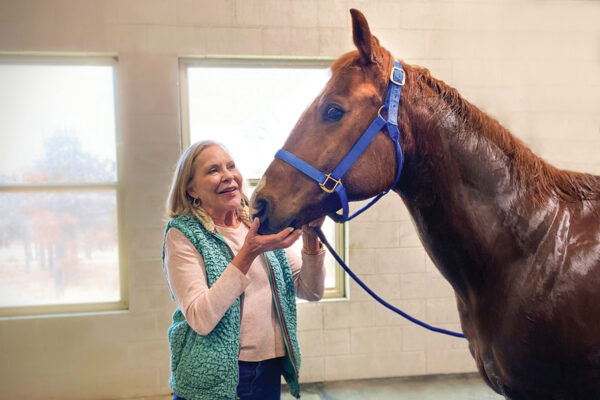 Ramona Caldwell has been healing horses all her life, and she decided to open a spa and rehabilitation center called Equine Aqua Spa in 2016. Her goal was to provide a one-stop shop for horse healing and physical therapy.
"I started doing homeopathic therapy because I couldn't afford a vet, and there are so many areas you can go into with it," says Ramona. "People were always bringing my daughter and I horses to fix, so I started with laser light, and the next thing I know, I'm building a $2 million building with a swim lane."
Her large indoor facility in Whitesboro, Texas, is nestled in horse country and helps horses from all disciplines. A few of the amenities at the spa include a swimming lane, infrared light sauna, Theraplate, and plenty of space for chiropractors, farriers and acupuncture practitioners to work.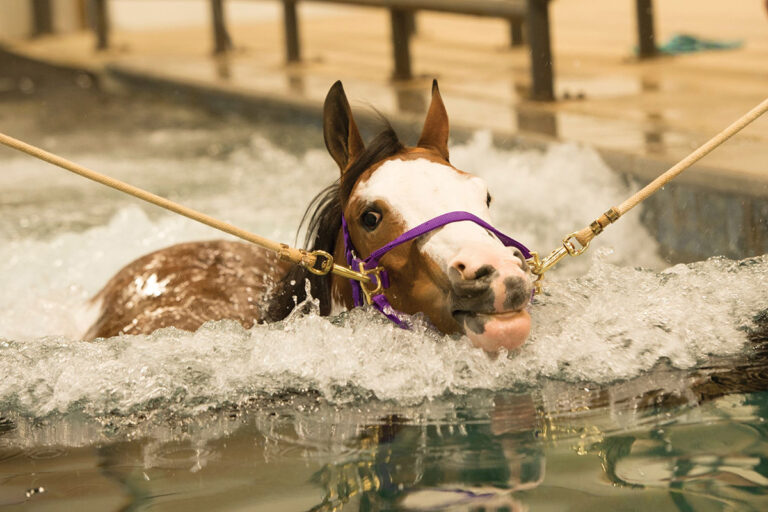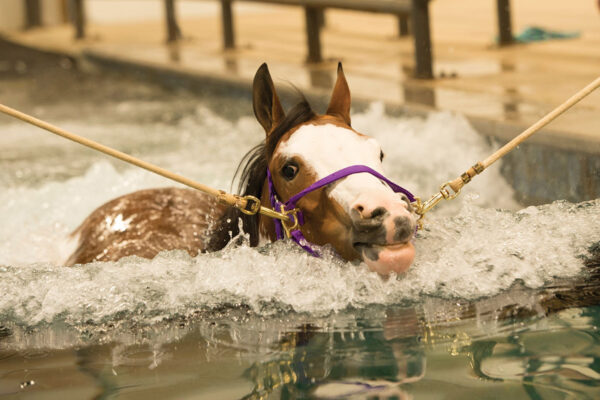 Her team of knowledgeable staff cares for patients healing from everything from cuts to torn tendons. They also keep healthy horses feeling their best with exercise and cold-water baths.
Ramona's advice for those interested in a similar business?
"Learn everything you can," she says. "Get educated, and I'm not talking in college. There are some great horse people out there—go work with them. Go watch a trainer, go watch a breeder. You'll learn more in the stalls than you will behind a desk."
Graphic Designer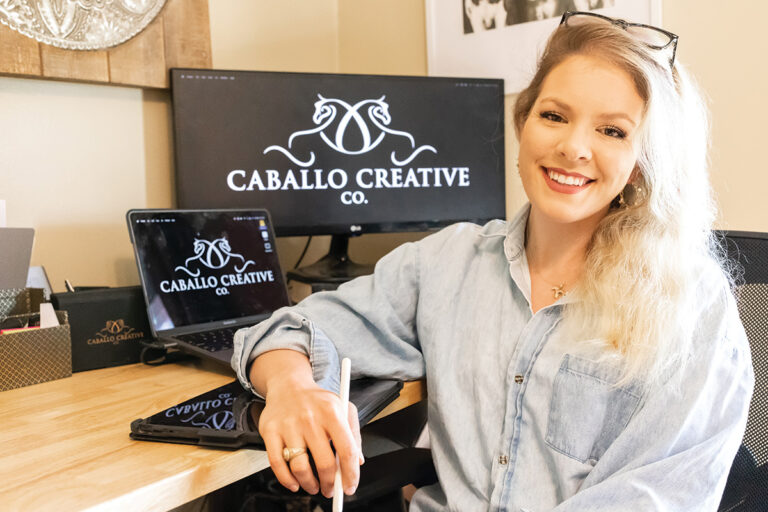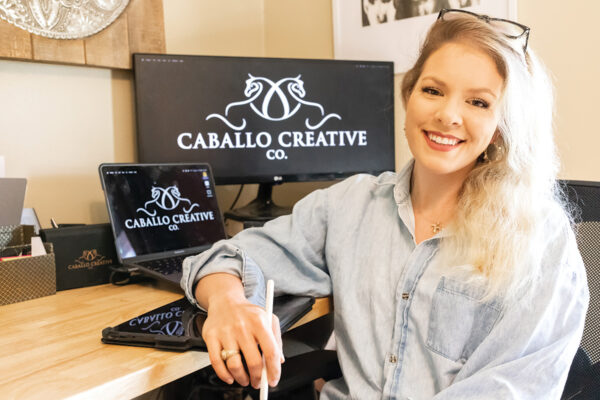 Spencer Tindel always enjoyed horses, but as she studied for her master's degree in meat science at Texas A&M University, it looked like life might take her in a completely different direction.
A little more than four years later, Spencer works in an equine field full-time, running a graphic design and photography business called Caballo Creative Co., specializing in marketing and photography.
"I like the freedom of creativity in it," she says.
After graduating with her master's degree, Spencer began working for a cutting horse trainer in her spare time. There she met her fiancé, who trains horses.
"When I started dating [my fiancé], he was wanting to elevate his horse training business, and he gave me free rein," she says.
Though Spencer didn't have professional experience in graphic design, she knew a few tricks from high school classes.
"I went out a bought a smaller camera and an iPad and started working with all the wrong editing programs," she laughs. "I knew the basic skeleton of Adobe [from high school], but with the internet and YouTube nowadays, you can teach yourself anything. You just have to invest the time in it."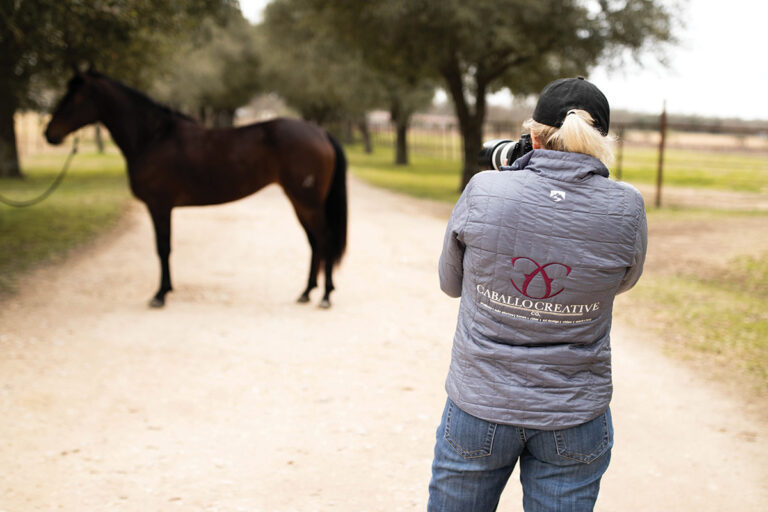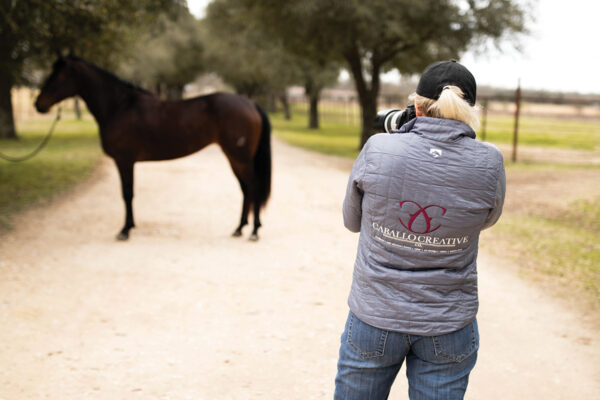 Spencer now does professional photography for horse shows and private clients, and she builds logos and advertisements for stallions. She advises young people interested in working in the horse industry to find their niche and shadow professionals in exchange for work.
"I feel like almost everyone in this industry is willing to teach you and help you free of charge if you're willing to help them in some way," she says.
The horse industry is big and wide with plenty of jobs for determined individuals. Nothing will help you quite like getting out there and trying what you're interested in, so don't be afraid to look for those opportunities.
This article about unique horse careers appeared in the July/August 2022 issue of Young Rider magazine. Click here to subscribe!