According to the latest equestrian demographics and statistics data in the U.S., 84.5% of equestrians are white — a clear lack of equestrians of color, including in the youth realm. But if Kate Mih noticed that she was in any way different from her fellow competitors when she began riding nine years ago, it didn't deter her. Now 17, Kate can lay claim to a World Champion title won at the 2021 American Ranch Horse Association World Show.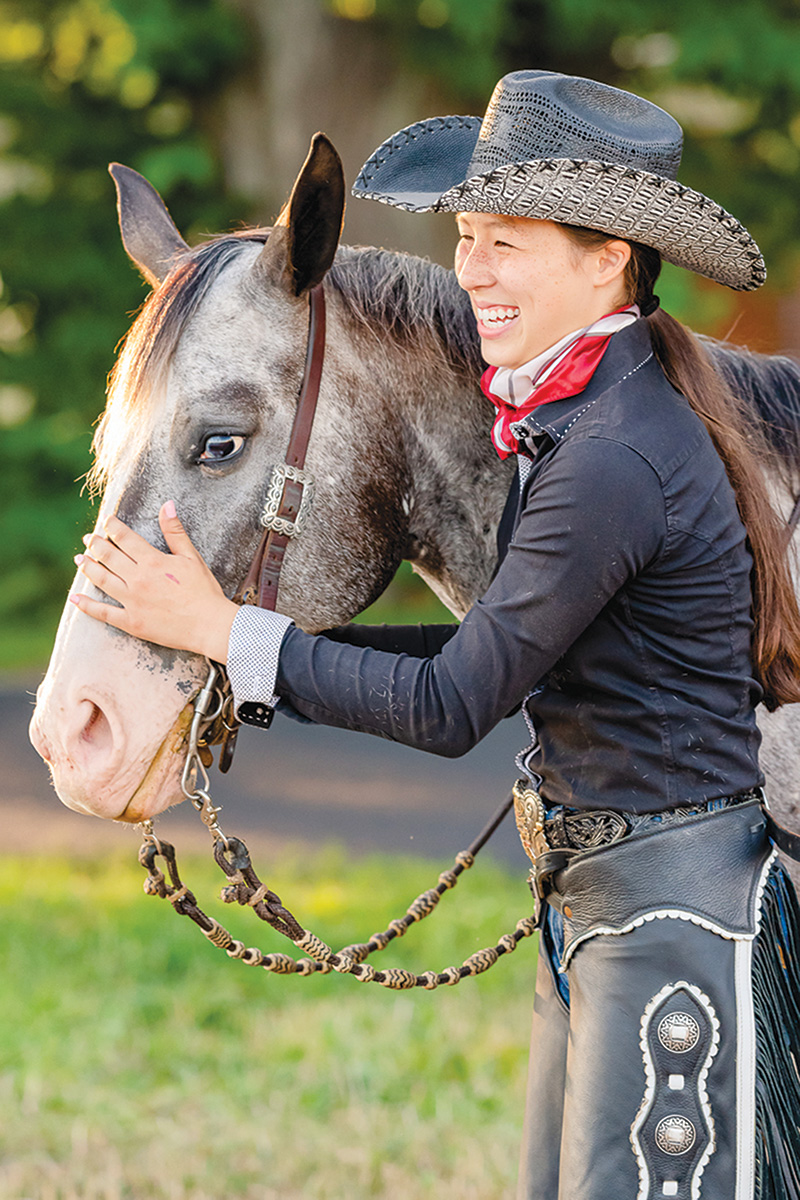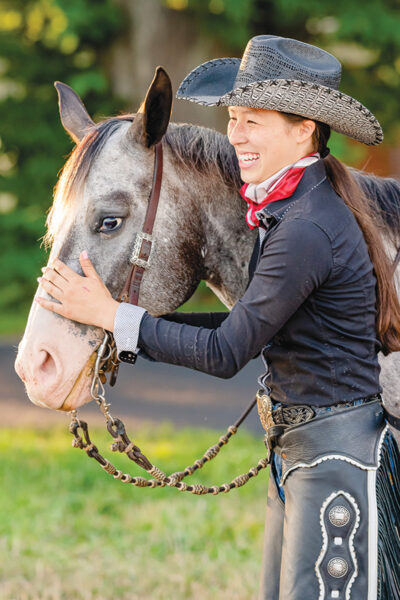 Intro to Ponies
Kate first discovered her interest in riding when she attended a Curious Kids Camp. Unfortunately, after her initial introduction, she and her family temporarily moved away from the area of Michigan where they currently reside. Aside from weekly English riding lessons, Kate didn't fully return to the horse lifestyle until they moved back. Her aunt and coach, Char Aardema, was quick to make the reintroduction to horses and to the local 4-H Club once Kate returned.
"When Kate first moved back to Michigan, I had a friend who had a pony that she really wanted someone to show," says Char. Char connected her friend to Kate, and the rest, as they say, was history.
At her first show, Kate and her borrowed pony performed well in every class. She showed that pony for a couple of years, followed by an older POA (Pony of the Americas) that belonged to Char for another two years. When the older pony began showing signs of arthritis, it was time for Kate to shop for a mount of her own.
During the years before Kate got her pony, Char was instrumental in keeping the spark of Kate's love of horses alive.
"Without her, we wouldn't be where we are," Kate's mother, Joanne, says. "Riding is an expensive sport. I have two other kids that did travel soccer. Kate wasn't able to have her own horse like many of her friends. Char was generous enough to let Kate ride her ponies and let Kate treat them like her own."
Bringing Millie Home
After shopping Facebook ads, Kate and Char chose the pony Will She Be Invited, a POA better known as "Millie." The pony had never been shown and still had a lot to learn, but the pair hit the ground running.
"We couldn't even [test] ride her, but for some reason, we bought her," says Char. "Things came together very quickly once we got her home. We took her to a show about two weeks later." They won many of the classes that they entered at their first show, and then shortly after that, won overall equine highpoint at the county fair.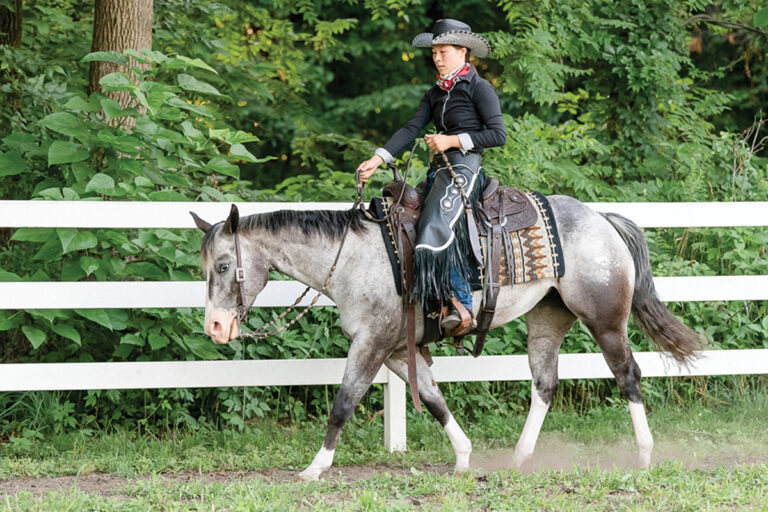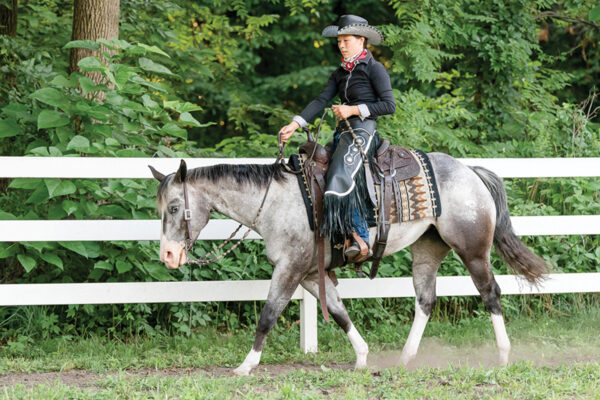 Kate and Millie have been competing since they bought her in 2018 and, while they have gravitated toward ranch riding, don't focus on a single discipline.
"She's a really good jumper," says Kate. "Popping over jumps is a lot of fun." During their second year of showing ranch, the duo decided to tackle the challenge of competing at a world show.
"Millie gave us some really great rides, but one of the highlights of it was our showmanship classes," Kate continues. "She's a star in showmanship. She was able to pull out a world championship run for novice youth showmanship and then a reserve run for youth showmanship." But Kate says that just being able to ride in the classes and say that they held their own in the ring was a huge accomplishment.
Kate has grown as a horseman a lot in the past few years with help from her trainer, Dave McCartney. He has helped her immensely with her riding and introduced her to the ranch events and cattle work.
Trainer Kimmy Wagner has helped Kate and her pony to improve on their award-winning showmanship skills. Now Kate's favorite events are showmanship, ranch riding classes and cattle work.
"Millie has picked up a liking to cows, so that's been our new favorite thing," Kate says.
Fitting In
As a youth equestrian of color, it might be easy to assume that Kate sometimes feels as if she doesn't fit in. Thankfully, that hasn't been the case. In addition to showing her pony, Kate competed on her high school's equestrian team, and as the only person on the team, and had to do all 18 events, covering almost every discipline. However, Kate has a special passion for the ranch discipline.
"I love the ranch environment," she says. "They're such kind people and always include everyone." Regardless of the discipline she's riding, Kate says that she's always felt very welcome and that there are friendly people in the horse world.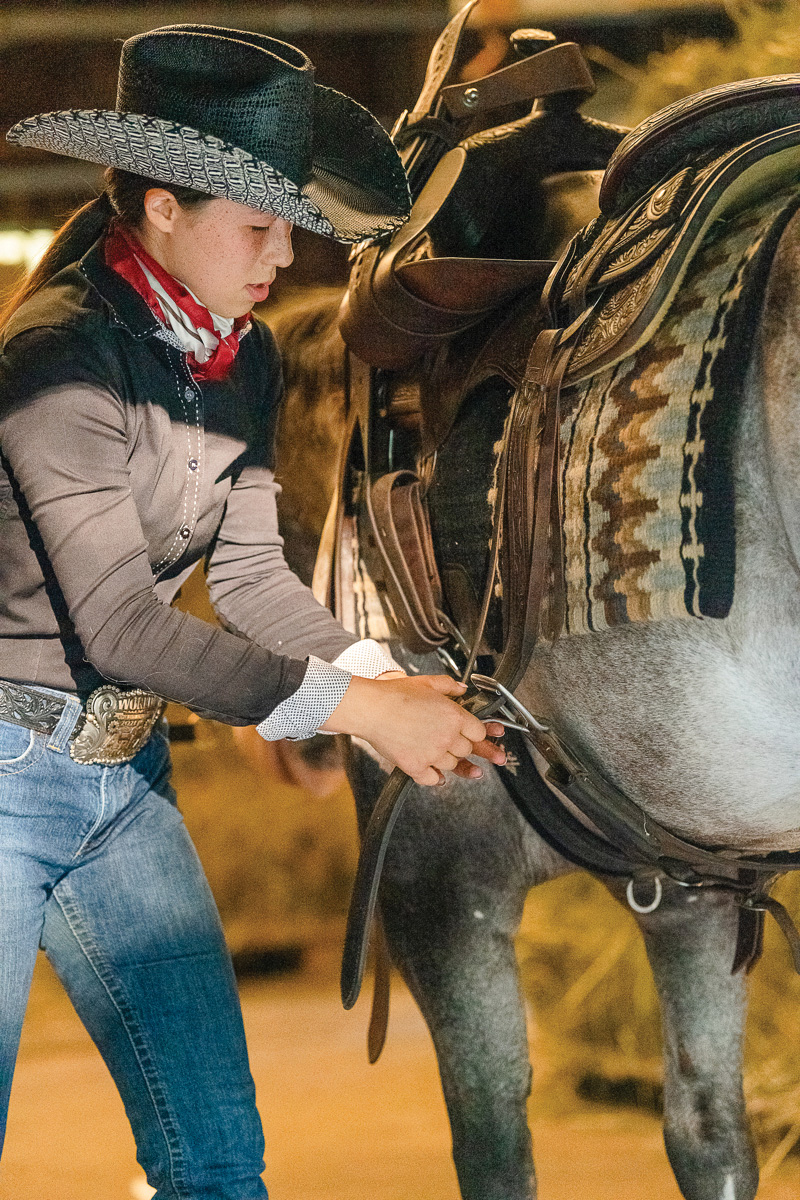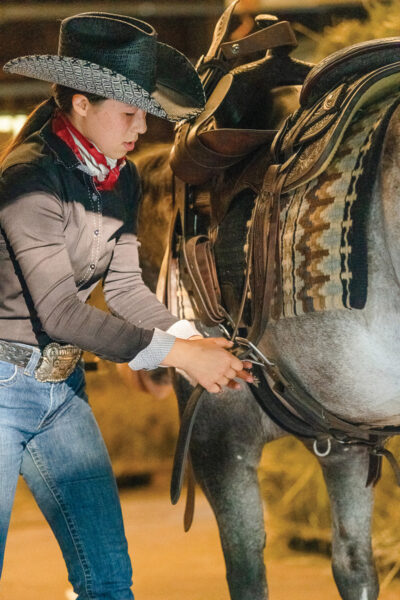 "I'm very grateful to have met a lot of people who've encouraged me to keep going and keep pushing, even through tough times," she says.
Kate has equally kind things to say about her involvement in the 4-H Club.
"When I started, I was the youngest kid in the group," she says. "Now I'm the oldest. I feel like I've been able to establish a background within the group and that I've been able to grow into a role model and into leadership roles."
Char has been able to watch her grow up within the program.
"The 4-Hers just love Kate," she says. "She does a lot of the coaching when she's there. The kids adore her and want to do everything she does. She's a great role model for them." Kate herself looks up to the older 4-Hers, now aged out of the group, that once coached her.
"They taught me to be a good sportsman," she says.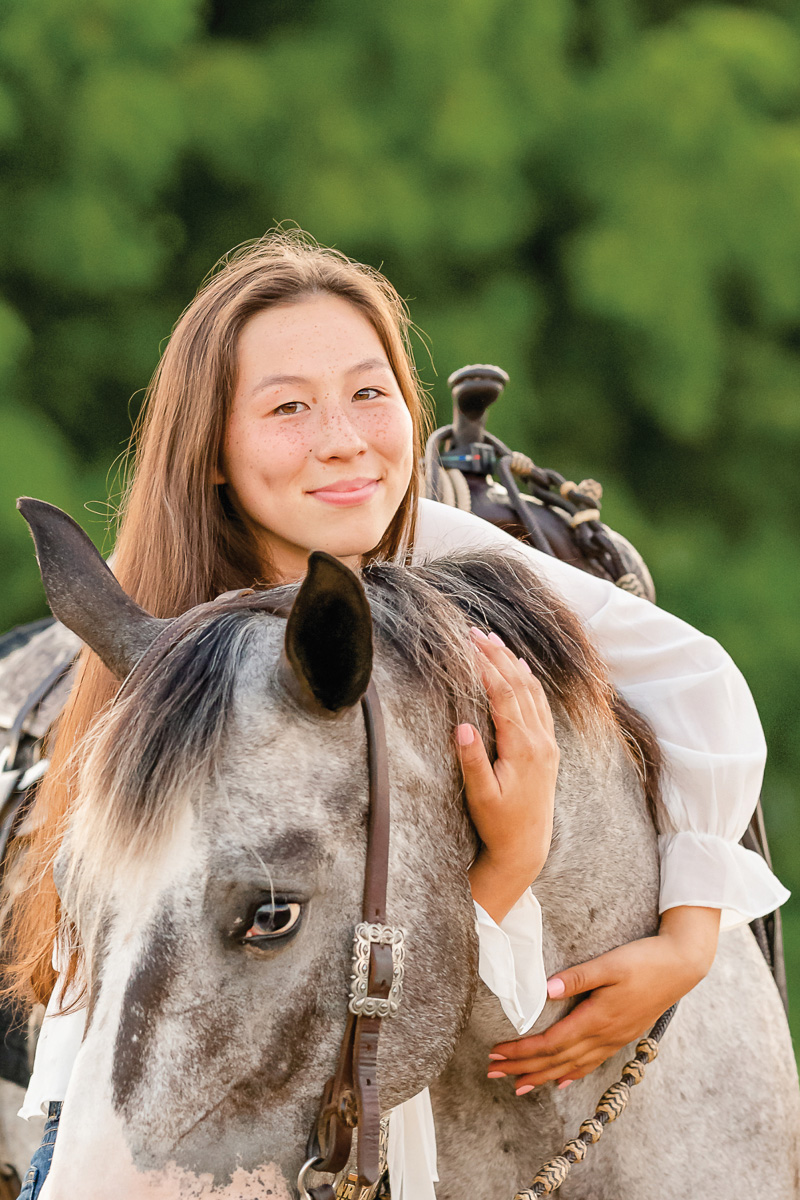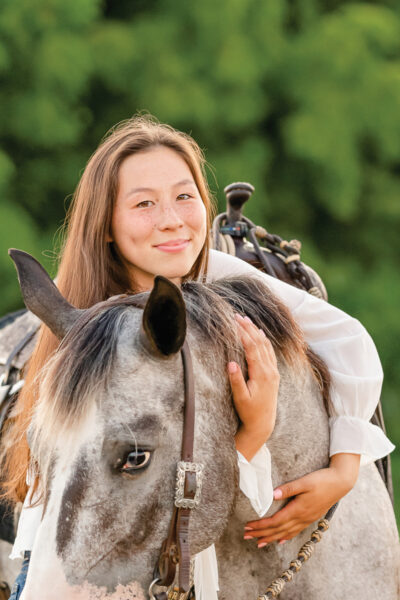 Plans for the Future
Looking ahead, Kate has found that she is inspired by both her competitive nature and the joy that comes from creating show horses that started with very little training. She plans to take that excitement to Western Michigan University and to show on the ranch circuit, and she is thinking about the college's equestrian team.
One day she hopes to return to the 4-H Club program in a leadership position. She encourages all youth to build a connection between their horses and themselves and to stay positive and enjoy every ride they get.
This article about the successful journey of Kate Mih, a youth equestrian of color, and her pony, Millie, appeared in the November/December 2022 issue of Young Rider magazine. Click here to subscribe!