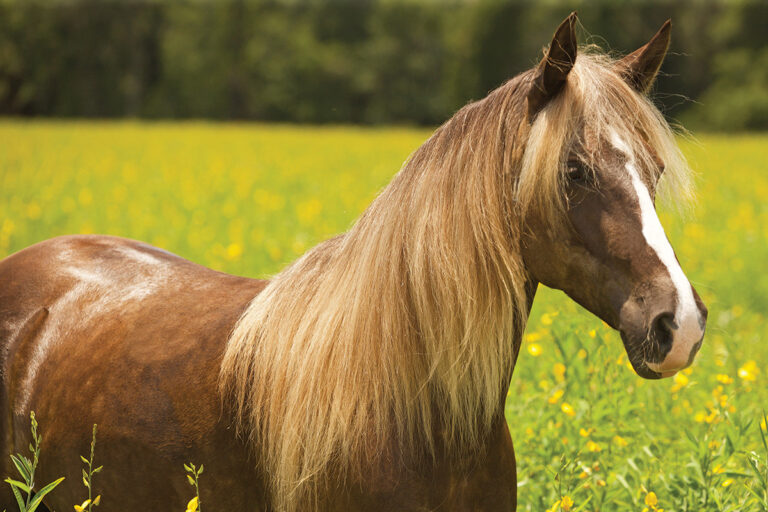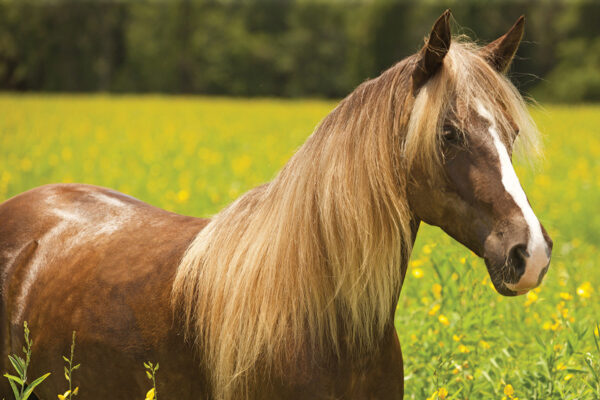 The Rocky Mountain region of the United States is notable for its breathtaking mountainous beauty, but despite what you might think, it's not the birthplace of the Rocky Mountain Horse.
Surprised?
The Rocky Mountain Horse actually got its start in the Appalachian Mountains of Kentucky (much further east than the Rocky Mountains) during the late 1800s, with the aim of developing an ideal saddle horse. These early Rocky Mountain Horses were beloved by families in rural communities thanks to their kind dispositions, hardiness, stamina, athleticism and versatility. These valuable traits provided the framework for an endearing and enduring breed.
The Making of the Breed
What about the name, though? As the story goes, the breed was named for one of its foundation stallions, a horse that did come from the Rockies and was known in Kentucky as, simply, the Rocky Mountain Horse!
The name stuck, and the breed was developed from descendants of the original Rocky. The breed gained a reputation for its smooth, four-beat lateral gait that is easy to ride, making them well-loved for pleasure riding.
But the original foundation stallion wasn't the only major influence on the breed. Another influential stallion named Tobe made quite a colorful impact on the breed during the mid-1900s, cementing the breed's iconic chocolate-colored coat paired with flaxen mane and tail. Today, this popular coloring is commonly associated with Rocky Mountain Horses, due in part to the influence of Tobe, who was also gaited.
Aside from its famous color (technically called "silver dapple"), you'll also find Rocky Mountain Horses in a rainbow of additional colors from black and bay to chestnut and roan. White markings are minimal in the breed and not encouraged. In terms of size, Rocky Mountain Horses range from 14 to 16 hands and weigh about 1,000 pounds.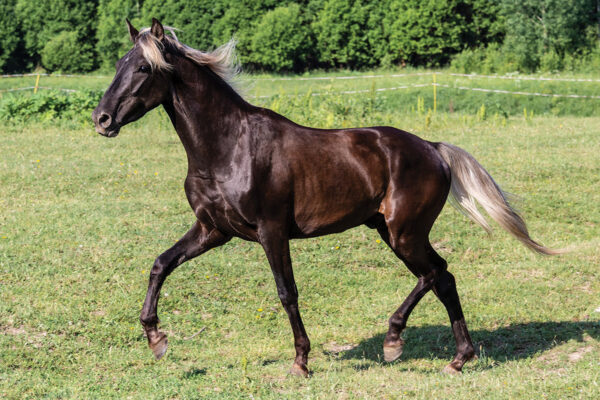 Did You Know?
◆ The Livestock Conservancy, an organization whose mission is "to protect endangered livestock and poultry breeds from extinction," listed the breed as "threatened" on its 2022 Conservation Priority List. This means that the breed meets The Livestock Conservancy's parameters of having "fewer than 1,000 annual registrations in the United States and [an] estimated global population less than 5,000."
◆ The Rocky Mountain Horse Association (RMHA) was established in 1986. They were issued a Certification Mark by the U.S. Patent and Trademark Office, which is why you'll sometimes see a ® symbol in their name.
◆ The Rocky Mountain Horse Association has a Facebook page especially for youth! Join hundreds of other young riders with an interest in Rockies.
◆ There are over 25,000 horses in the RMHA pedigree database.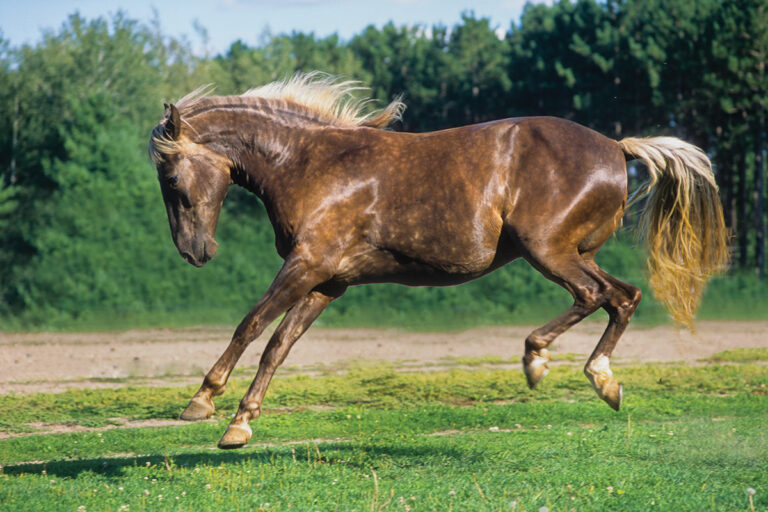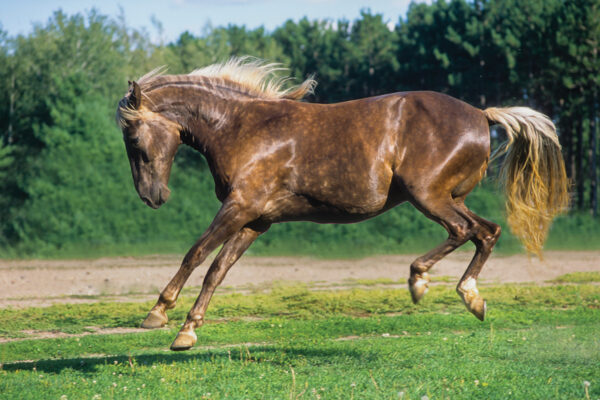 Having Fun with a Rocky Mountain Horse
It's easy to fall in love with the beauty of the Rocky Mountain Horse, but you'll also quickly discover the breed's many other qualities, including its suitability for a variety of disciplines. Want to drive? Trail ride? Compete in pleasure classes? Participate in long-distance rides? The versatile Rocky can do it all, with the talent and stamina to be your partner every step of the way.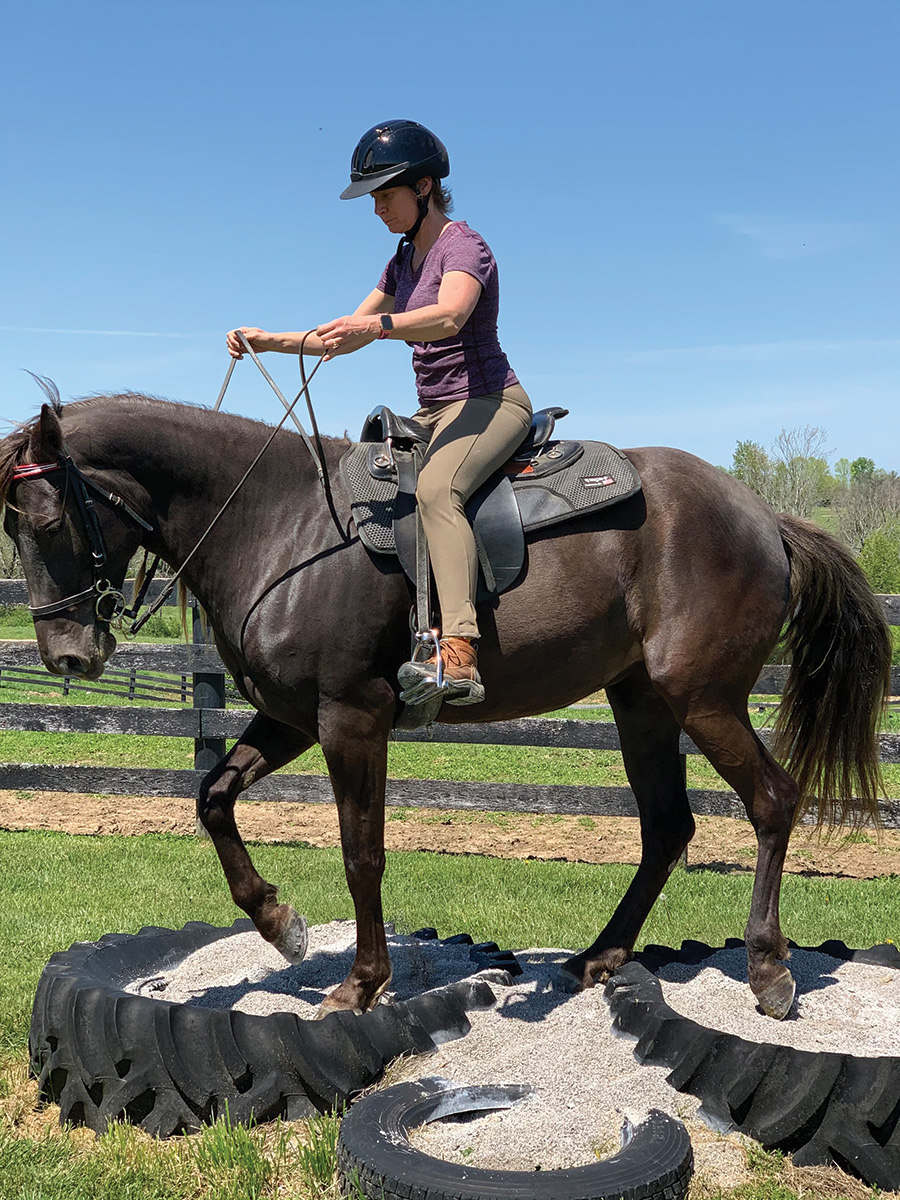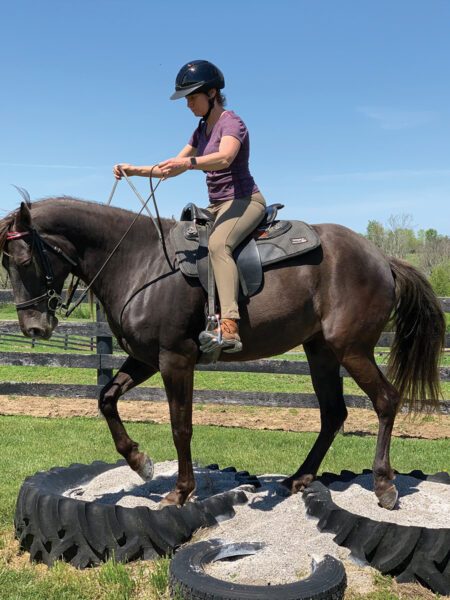 The RMHA is always ready to encourage young riders who are interested in the breed. They offer a number of youth programs, including a Youth Award of Excellence program. Youth participants can earn points for activities completed with their Rockies, including showing, trail riding, parades, volunteer work, vet and farrier care, breed demonstrations, and more.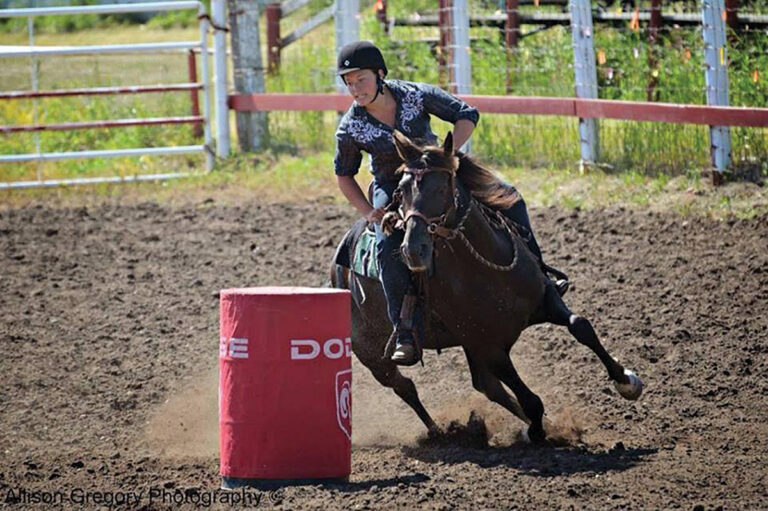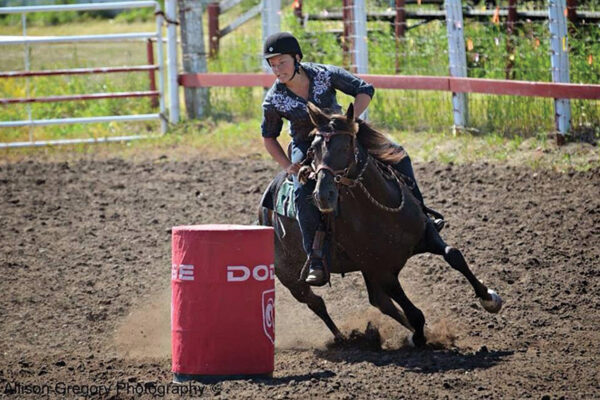 The RMHA also hosts an annual youth camp, and they offer two scholarships. If you love trail riding, be sure to check out their Trail Mileage Program that provides year-end awards for youth riders who accumulate the most miles.
Ready to saddle up and make some memories with a Rocky Mountain Horse? This delightful breed has everything you need in an equine partner, so if you love gaited horses with stunning good looks, gentle dispositions, trainability and talent, look no further, because you've found the perfect match!
This article appeared in the July/August 2022 issue of Young Rider magazine. Click here to subscribe!